Mr. Mickey is weighing in every morning this glorious F/W' 14 New York Fashion Week to tell us about all of the clothes (and cute boys) catching his eye. Take it away, Mr. Micks!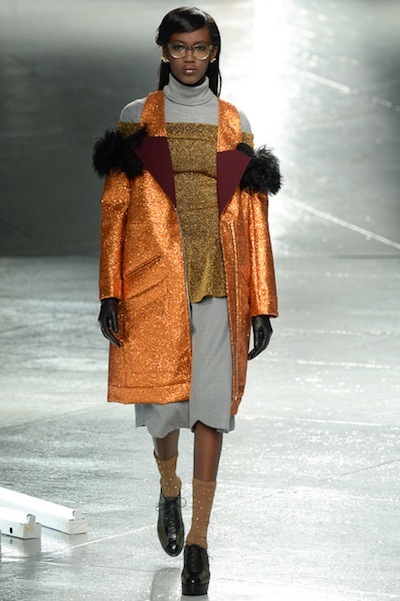 Rodarte's collection was so many things: intellectual, eccentric, nerdy, shiny and chic. What a combo. I was particularly in love with the sparkle coats and the glasses.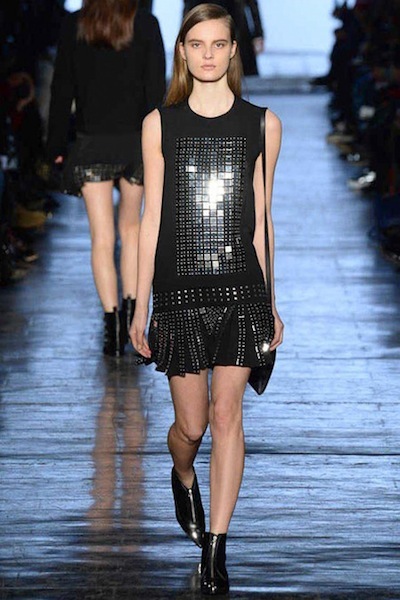 Diesel Black Gold smartly showed cool, modern clothes that hipster girls will want to wear. With stuff like this sleeveless mini dress with metallic studs, a girl's ready for a night out in Wiliamsburg or the LES.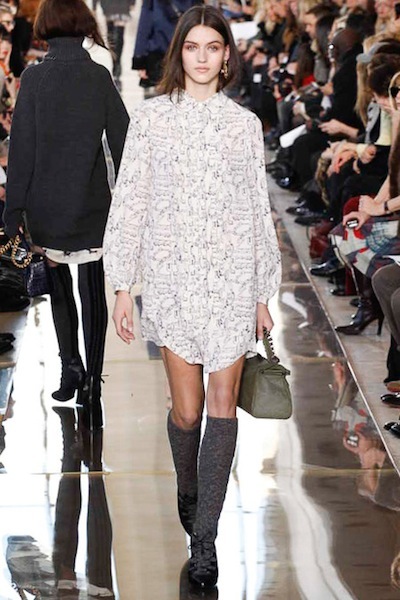 I always love a pants off dance off and this Tory Burch blouse with no pants feels young, cute and sexy all at the same time.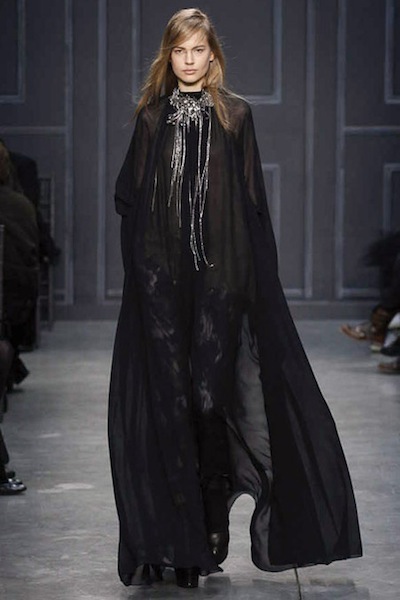 Vera Wang makes some of the sparkliest jewelry in town and this drippy necklace turns any look into an Academy Awards moment!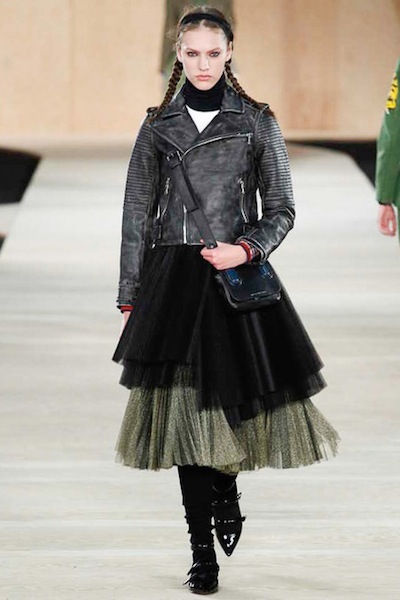 Luella Bartley showed her first collection for Marc by Marc Jacobs and this look brought back fun memories of Luella's old collections. It's cool and girly but still put together and cute.

Remixed by Midnight Magic, this Company Freak ode to Andre Leon Tally is divine.