Mr. Mickey is weighing in every morning this glorious F/W' 14 New York Fashion Week to tell us about all of the clothes (and cute boys) catching his eye. Take it away, Mr. Micks!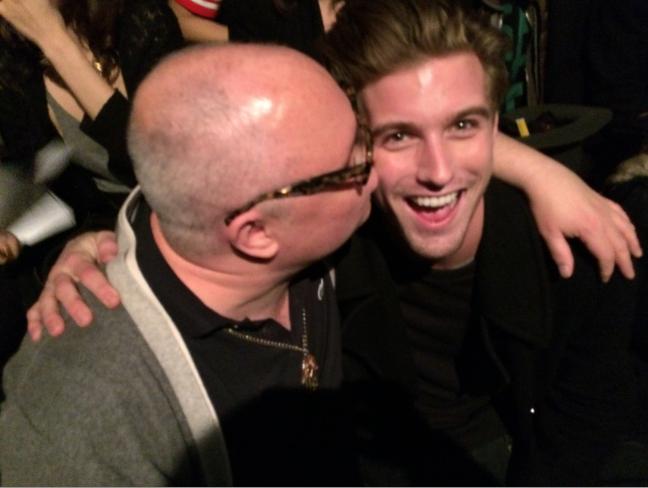 Nobody makes me swoon like St. Louis' sexiest male supermodel, RJ King. I sat next to him   at
the VFiles Made Fashion show
and I still haven't recovered my composure.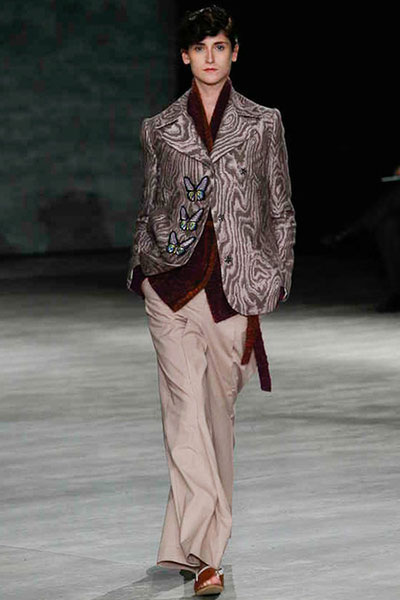 Karl Lagerfeld once said "luxury is the ease of a t-shirt in a very expensive dress," and this ensemble from Creatures of the Wind screams that for me. It looks so chic yet so comfy and easy breezy. Throw in the Tabitha Simmons shoes and it's a grand slam home run of
style.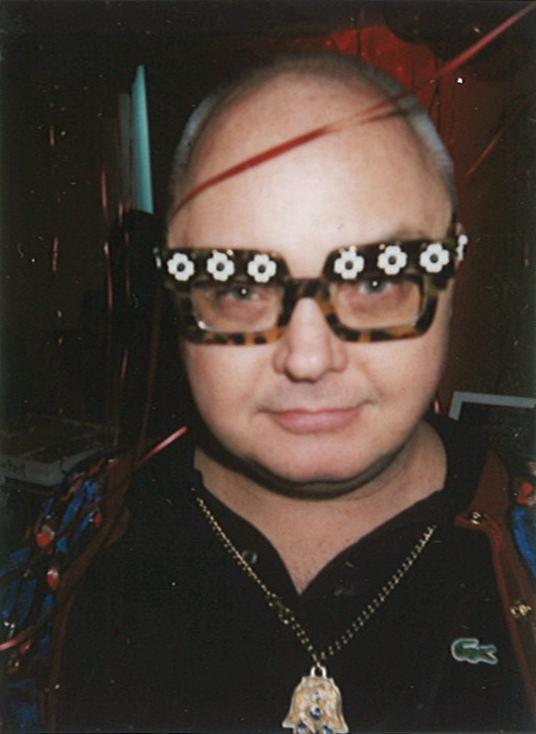 Just when you thought MM's fashion look couldn't get any crazier, he gets these Prada glasses. They're actually sunglasses turned optical because sunglass frames are always bigger and crazier. I debuted them at the Sunglass Hut Valentine's Day party I co-hosted last night and people flipped their high fashion wigs for them.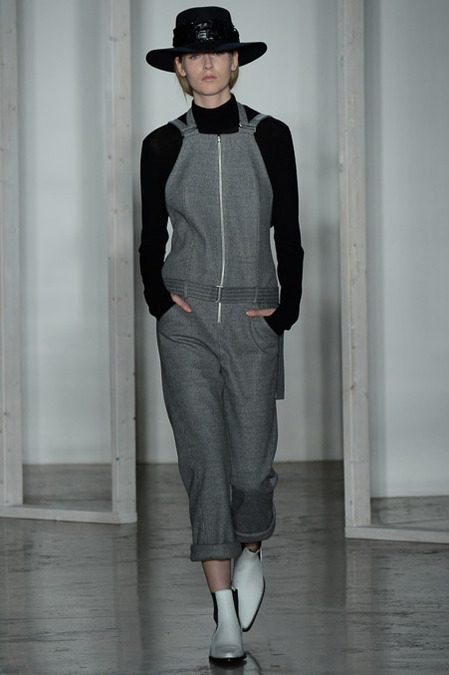 Everyone is talking about Dion Lee as a designer to watch. The Australian cutie showed several overalls at his Milk Studios show yesterday and, well, Mr. Mickey never saw an overall he didn't like. A plus from down under.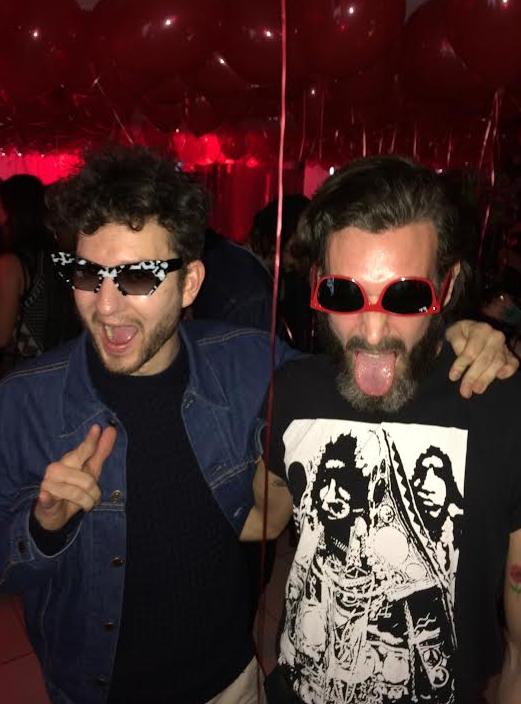 Speaking of down under, that Sunglass Hut party I hosted was co-hosted by this specimen of Kiwi kuteness on the left, Isaac Likes. His friend Richard is also a churning hunk of burning funk.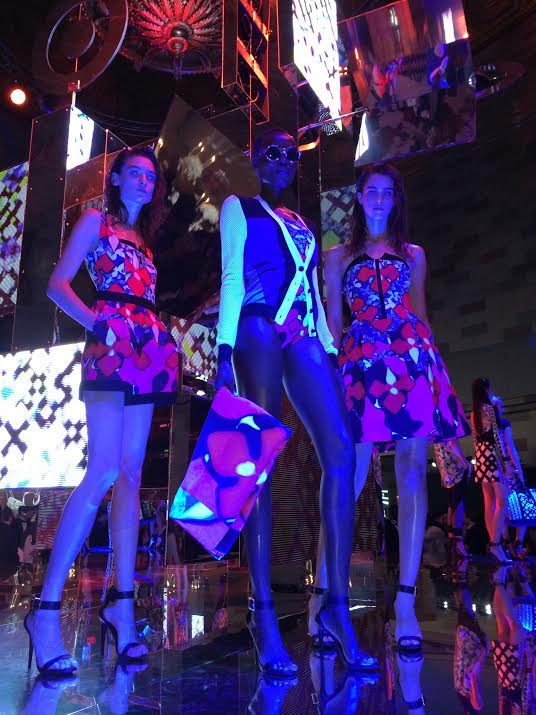 Peter Pilotto, the print king of London (Mary Katrantzou being the Queen) ,is the latest designer collaboration for Target. At the launch party I was obsessed with this beach towel. It's probably the only piece of the collection that would fit my large-boned frame.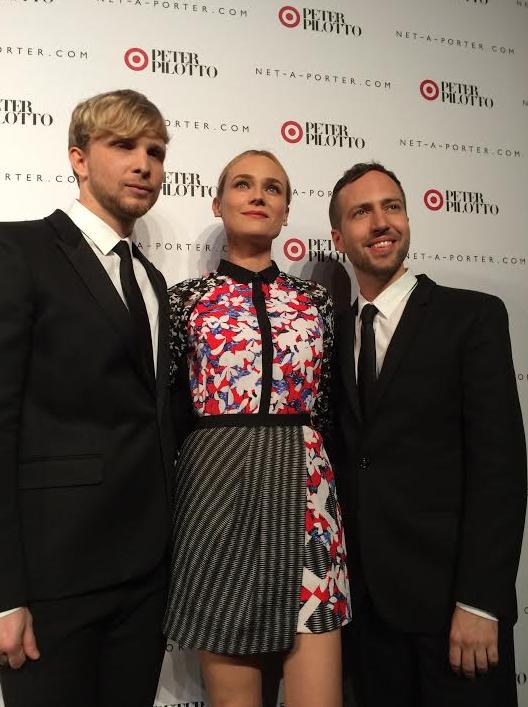 At the Peter Pilotto for Target party the designer (right) and partner Christopher de Vos (left) snuggled up to one my votes for most fashionable celebrity ever, Ms. Diane Kruger. She ALWAYS looks great in whatever she wears.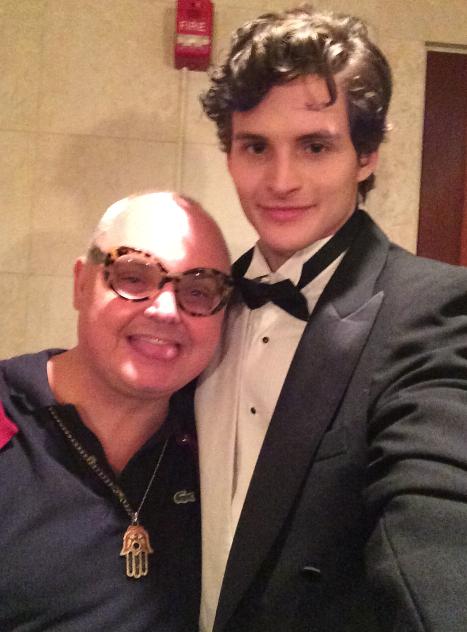 Me with a cute guy I met at the Peter Pilotto X Target party. MM always has a line in the water during Fashion Week.