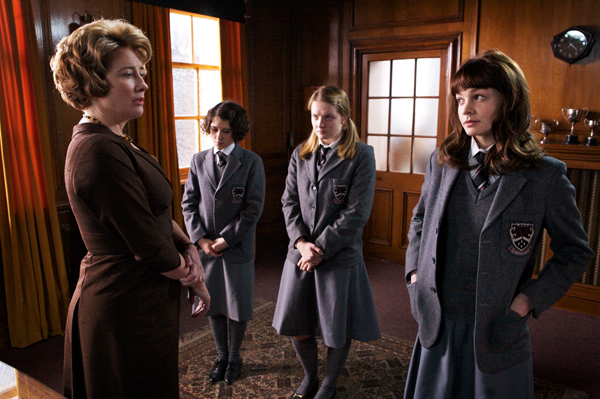 I really don't go to the movies very much. I'm an old-school Broadway queen and have a cuckoo-crazy movie club. Those things keep me pretty busy although I do try and make time for really important films like A Single Man and Precious or blockbusters like Sex and the City. That's one reason I love taking long flights to Europe or India. It's movie time. Yesterday on Air France Flight 018 from Paris to Newark I watched three full-length films and I know you all are just dying to hear what I thought about: An Education, The Blind Side and 2012.
An Education is really an amazing film. It's so English. The costumes, hair, makeup and casting are all flawless. Why can't American movies do that? The British just get that if the movie takes place in the 1960s the leading lady shouldn't wear her normal contemporary hairstyle. Carey Mulligan is pretty irresistible as the lead, Jenny, a precociously bright girl from a working class family who might chuck all her college plans for a wild romance with Peter Sarsgaard. Carey's really really got star quality and talent to boot. The supporting cast which includes Emma Thompson, Dominic Cooper, Rosamund Pike, Olivia Williams and Cara Seymour are all stellar. It's really one of the best movies of this or any other year.

From the sublime to the ridiculous I then watched The Blind Side. Let me start by saying I like Sandra Bullock and love like in a Julia Roberts-style story when a romantic comedy cutie digs deep and comes up with an Oscar-worthy performance. I also love sappy sentimental shit on planes and usually end up weeping hysterically regardless of what I watch even an animated feature like Ratatouille (come on, that was sweet!). Anyhoo, I thought The Blind Side was a piece of shit. Sandra is cute and likable as always. Tim McGraw is cute and the moments with Big Mike and little RJ have a pedestrian charm. I usually I love the Lifetime kind of movies where a woman becomes mama to some misfit and it shows that you don't have to be biologically related to people to be a family and all that goofy schtick. Well I didn't cry a single tear during The Blind Side!!! I felt cheated and lied to! I want a refund and I didn't even pay to see the movie. All I could think was this crap was nominated for a Best Picture Academy Award and Tom Ford's A Single Man was not. Tom was robbed.
Luckily, we got back on the right track with the action adventure spectacle
2012
. I'm a happy upbeat cockeyed optimist type but for some reason I love a movie where a band of ragtag misfits have to deal with the earth coming to an end. I must say I'm not a
John Cusack
fan and I felt a little sad for
Thandie Newton
and
Amanda Peet
having to be in this movie, but the minute I started watching I was all up in it. Yes it was cliched and yes a lot of the characters were caricatures but this shit was exciting!!! I could have done without all the references to God but you can't have everything. The action stuff was insane! I was on the edge of my economy class seat and loving it! I was in a panic we would land before the movie ended, but luckily I had plenty of time. I didn't cry in this movie either but I was certainly entertained and excited.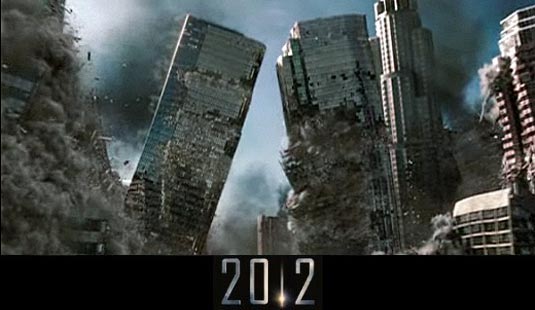 And that's your update on Air France in-flight entertainment! See you at the baggage carousel kids!!