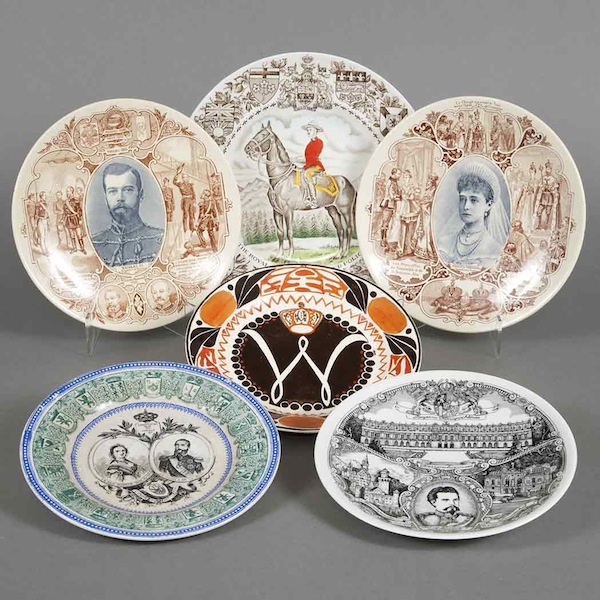 In celebration of Her Maj
Queen Elizabeth II
's Diamond Jubilee,
Doyle New York
hosted a little tea party preview late last week of the
Joanne Melnike Stern Royal Memorabilia Collection
which will be auctioned tomorrow.
Being a true lunatic for royalty commemorative dishware Mr. Mickey was in hog heaven at the preview. The collection of the late Mrs. Stern was once called by Majesty Magazine one of "America's three most valuable royal collections." Mrs. Stern read Lytton Stachey's biography of Queen Victoria which set off a lifelong affection for royal history and memorabilia. Mr. Mickey had a similar experience after reading Hannah Pakula's biography of Marie, Queen of Romania, The Last Romantic. MM will naturally be attending the auction tomorrow and particularly has his eye on a group of Staffordshire figurines which includes a figure of Queen Victoria's second son, Prince Alfred, Duke of Edinburgh who was Queen Marie of Romania's father. Another irresistible lot includes an embellished portrait of King George V and an embellished double portrait of Queen Victoria and her friend Empress Eugenie of the French. Fingers crossed these lots end up in the right hands -- mine!