Mr. Mickey Hosts Art Jamboree 3 This Weekend!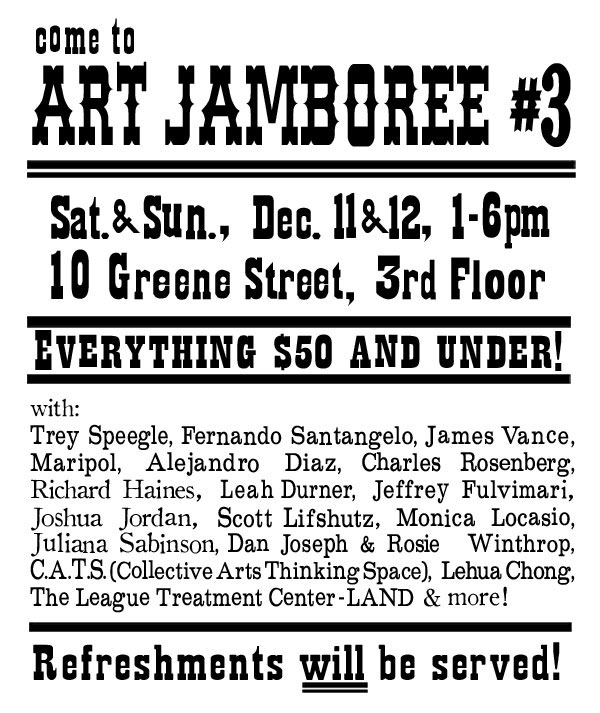 Hey art lovers! This weekend, Mr. Mickey and his artsy-fartsy friends are hosting Art Jamboree 3, a gathering of 20 of NYC's coolest and cutest artists who will be selling their amazing work for $50 and under! Yes it's art bargains galore. And, better yet, all the money goes to the artists. Our motive is simply to hook up new collectors with bargain art, and you can't beat that. There will also be a raffle to win one piece of art from all the artists and wine will be served to booth. Come see us and say hi!
Art Jamboree 3
10 Greene St, 3rd Floor
Saturday, Dec. 11 - Sunday, Dece. 12.  1 p.m.-6 p.m.