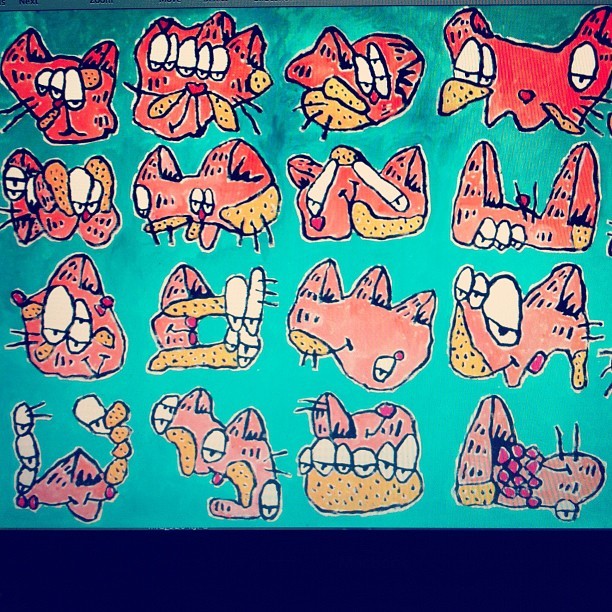 Garfield Ketamine wallpaper. [via
Adam Green
]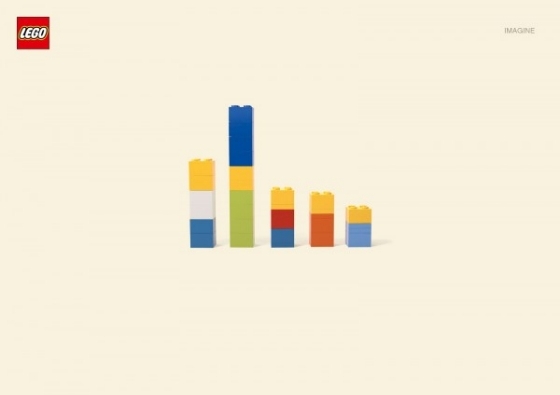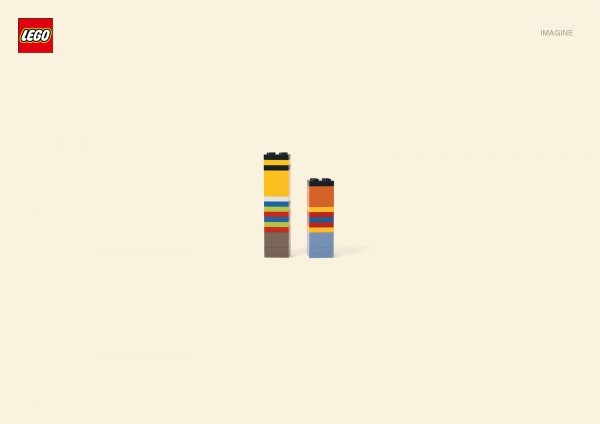 Iconic cartoon characters as LEGOs. [via
Flavorwire
]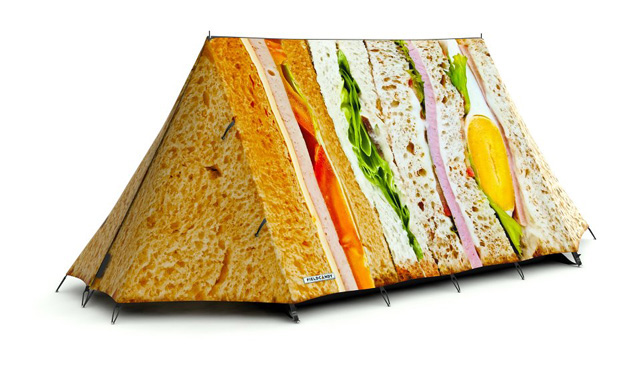 Here's a camping tent that looks like a sandwich. [via
Laughing Squid
]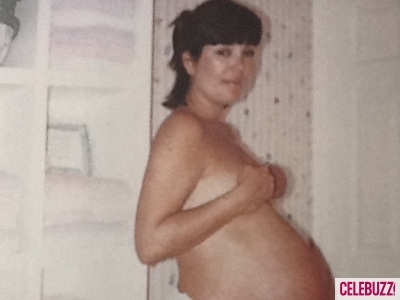 In honor of
Rob Kardashian
's 25th birthday, mom
Kris Jenner
posted a picture of herself -- pregnant with him. Gleep. [via
Celebuzz
]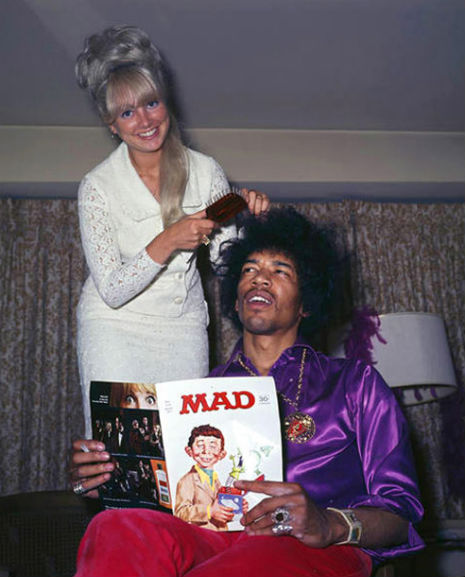 Here's
Jimi Hendrix
reading
Mad
magazine while getting his hair done by a pretty lady. [via
Dangerous Minds
]
Here's a two-year-old singing Adele's "Someone Like You." [via
Daily What
]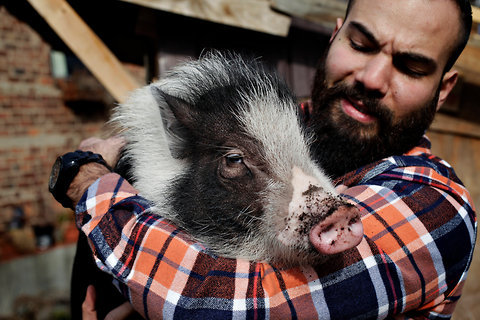 PAPERMAG's
Julie Besonen
wrote a delightful profile
of Franklin, a pot-bellied pig who calls Crest Hardware in Williamsburg home, for the
New York Times
' City Room blog. Apparently, he's vegan (save for the occasional piece of cheese), is kind of "meh" about all the customer attention and occasionally hangs out with visiting dogs -- "pugs or French bulldogs are usually the only ones where he'll even remotely acknowledge their existence."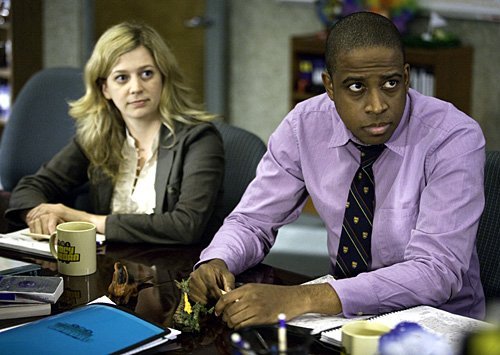 Read about how an extra on
30 Rock
named
Sue Galloway
became a proper character with a French-Dutch accent known as Miss LaRoche-Van Der Hout. [via
Co-Create
]
Here's
a video
of Tom the golden retriever riding down a slide. He's so happy! [
@Alex_Ogle
via DailyWhat]
And, just because it's Monday and we all need a boost (right, Ketamine Garfield?), here's a bonus cute dog video. Behold, a pup and an otter playing together.