With web-to-TV success series, like High Maintenance and Broad City, it's hard to miss some of the under-the-radar stellar 'net projects floating just beneath the "viral" ticker.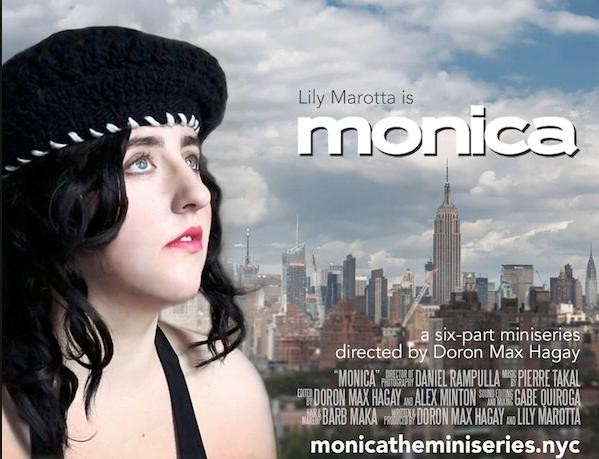 Doron Max Hagay's ZERO-budget Monica is one of the shining beacons in that frustratingly underrated category.
The gorgeously subtle two season comedy webseries follows Monica Lewinsky (played with an amazing blend of innocence and survivor's grit by actress/comedian Lily Marotta) as she heads into civilian existence in pre-9/11 New York City, post-Clinton scandal.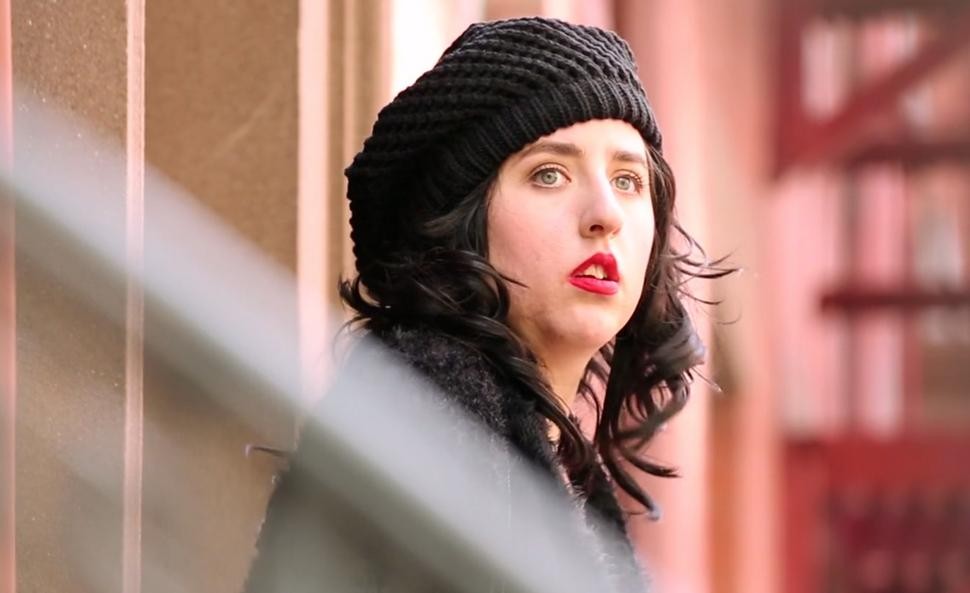 Marotta as Lewinsky
We see Monica (without EVER taking off her legendary beret) hesitantly taking the reins of her unwanted spotlight, navigating fame-gloamers, a rising socialite status (+ designing iconic handbags), and puritanical scoffing, as she prepares for her big, 2002 HBO documentary, Monica In Black and White.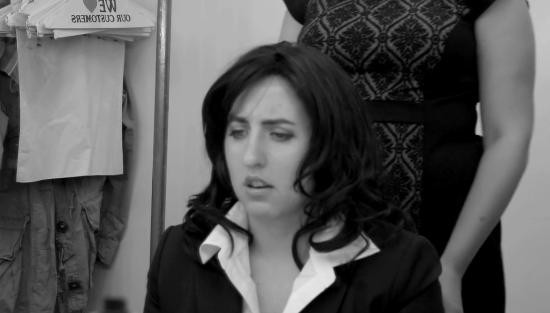 Hagay offers up a painfully observant, and completely sympathetic portrait of a young woman overcoming global humiliation, and torturously unfair judgments of her character.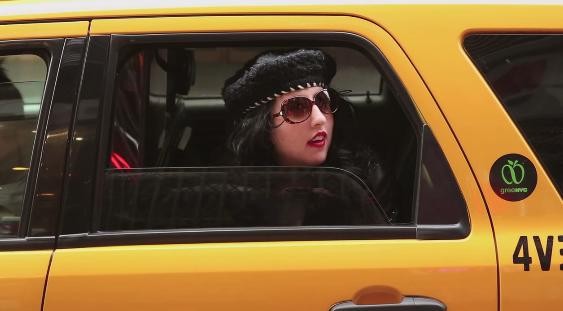 In one pivotal (and hard-to-watch) moment comes in the first scene of season 1's second episode, where Monica encounters a jogging yuppie mother in Central Park (played by the always brilliant Kate Berlant), who stops Monica to tell her that her husband went to college with her; the awkward, but polite intro soon collapses into cruelty.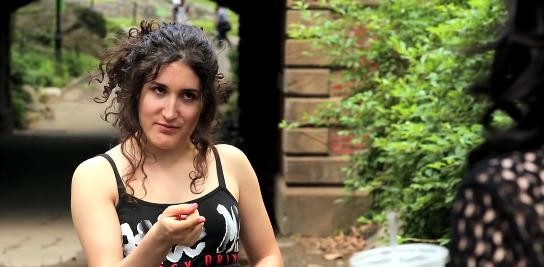 Berlant
"I used to know a girl like you!" Berlant says, cheerfully. "She was a whore, and she ruined the lives of everyone around her."
These small, Todd Solondz-esque exchanges are strewn throughout the first and second seasons of this brutally funny show, which features stellar cameos from other comedians like John Early, Cole Escola, Jacqueline Novak, and Steven Phillips-Horst, both supporting and judging Monica, while using her for their own, personal gains--a perfect mirror to what happened to her in the White House, and the scandal that followed.
Of the series, Hagay spoke on the second season of Monica, and how the her story--both the real and the fictionalized--still holds true in regards to fame/infamy in 2016:
I wanted to explore Monica Lewinsky's life post-scandal using historical fiction as a means of storytelling. Season two picks up right as Monica has taken the stage at Cooper Union to film her HBO documentary. In these new episodes, we go back in time to 1998, to depict Monica's cooperation with the FBI, which was the tragic event that sort of ruined any chance she had of getting way from the affair [with Bill Clinton] unscathed. We wanted to show Monica dealing with a realization that no matter what she said, did or accomplished, she would always be branded.

Unlike Paris Hilton or Kim Kardashian, Monica never successfully transcended her tragedy. We all know this about her, so the show is sort of beginning to explore this aspect of her narrative as well in subtle ways.
Monica, in recent years, has spoken out about her ordeal, notably in her renowned 2015 Ted Talk called "The Price of Shame." In it, Lewinsky discussed being "patient zero" of internet bullying and viral infamy, which today--with the dominance of social media--seems like just another day.
She also revealed the darkest moments of her post-scandal life, including a suicide attempt, while picking up the pieces to rebuild herself as the successful business woman and activist she is today.

Monica the webseries, which finds her at the very beginning of this odyssey, feels as timely as ever; it's both a tribute to Monica, the person, and an origins fable of the terrifying troll world we live in today.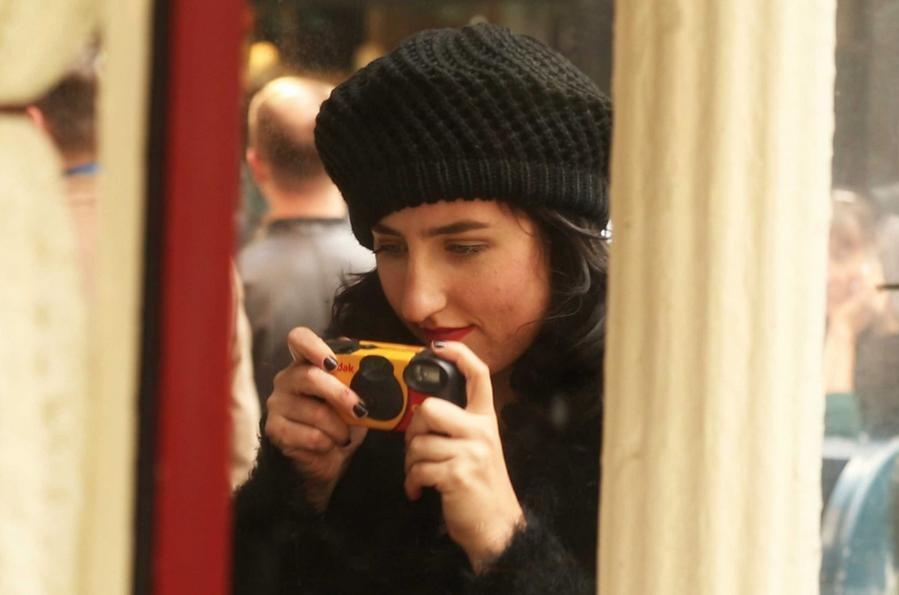 You can watch both seasons here.