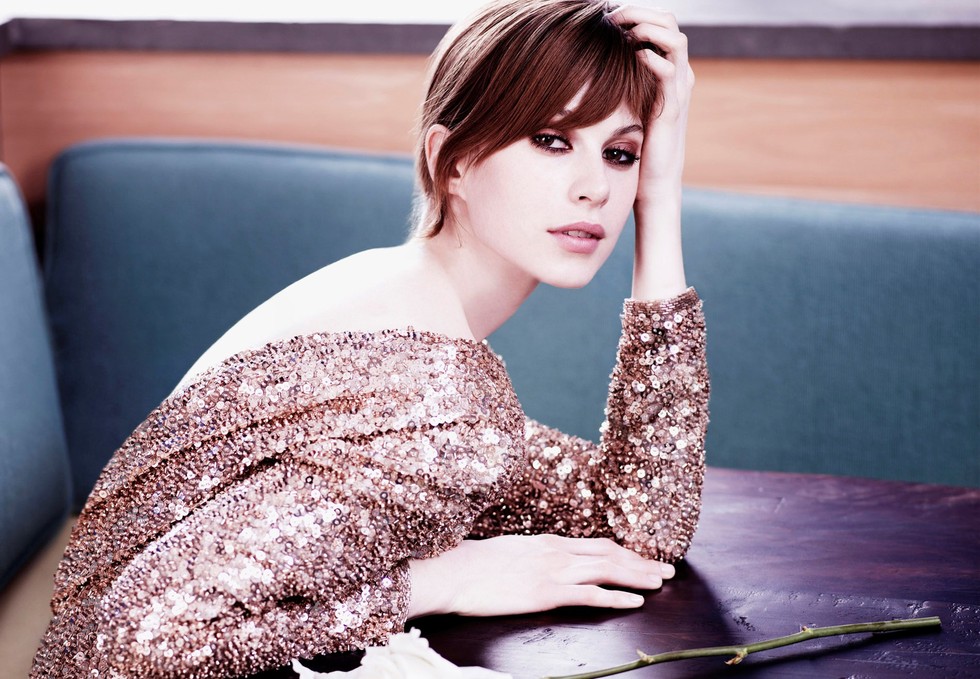 Amidst the insanity that is Fashion Week, attendees and those involved tend to only have two things on the brain -- get from show A to show B on time, and more coffee. Food is an afterthought and it usually comes in the form of the free yogurt and granola bars found inside of the tents.
But this New York Fashion Week,
Elettra Wiedemann
is making sure that our stomachs are filled with good, healthy food.
Wiedemann -- who can count model, longtime face of Lancome, graduate student
and daughter of Isabella Rossellini to her CV -- can now add restaurateur to her impressive resume. She's worked with New York City's top chefs to create Goodness, a pop-up restaurant launching Sept. 11th

"I've been working in fashion for ten years, I know what it's like to be in the tents for a week," says Wiedemann of her inspiration behind the concept. The idea was, she says, "to create an environment for my friends in fashion to come and nourish themselves and take a break."
 
Though she doesn't fancy herself a cook, her knowledge of food comes from her studies at the London School of Economics where she wrote her dissertation on the future of feeding urban populations.
 
For four days beginning next week, Goodness will call Ed's Chowder House, owned by Michelin star chef Ed Brown and directly across the street from Lincoln Center (and next to Starbucks!) home. The restaurant will offer a two-part menu that changes daily and includes healthy breakfast and lunch options made from local ingredients.

The first part of the menu is dubbed "Goodness," and focuses on model-friendly fare. Wiedemann, who collaborated on theses dishes with Ed Brown, says she made sure the dishes included food that help keep models "slim and trim."

But Wiedemann recognizes that there's nothing wrong with a little of bit badness sometimes. "I'm a believer in moderation," she says. "It's important to indulge and enjoy life a little bit."

"Goodness with a touch of badness," is the second part of the menu that is made up of lunch items like fried green tomatoes and chocolate ganache tarts for dessert.

The chefs behind these four mouth-watering menus are Ed Brown, Rob Newton of the Brooklyn hotspot Seersucker, the masterminds behind Fat Radish, and Iron Chef Christopher Rendell, whose restaurant Whitehall opens this fall.

Wiedemann has no aspirations to open a permanent restaurant, but she does hope to expand the current concept, eventually bringing Goodness to fashion weeks around the globe and continuing to introduce new food and up and coming culinary talent to the public.

"I never expected it to become what it already has become," she says. "I somehow randomly got a company up and running in five weeks." 

Goodness, 44 W. 63rd St. Sept. 11-14.