Rising rocker Mitski has shared the Zia Anger-directed video for her incredibly good single 'Your Best American Girl,' from her forthcoming album Puberty 2.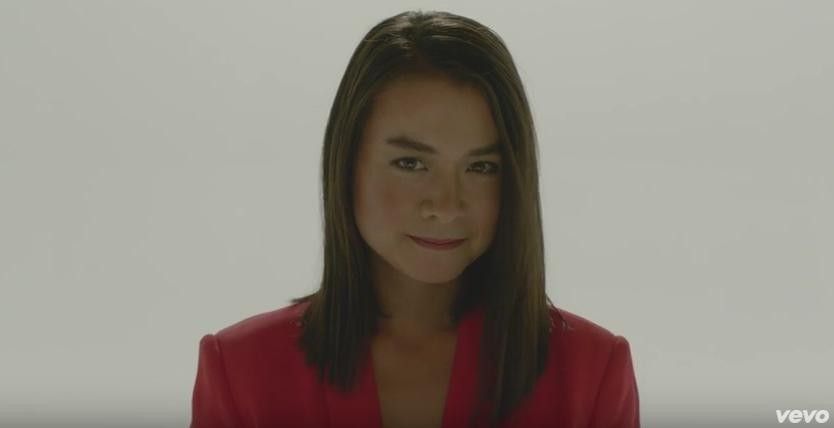 The simple video finds the musician sitting on a stool, donning a chic red pantsuit...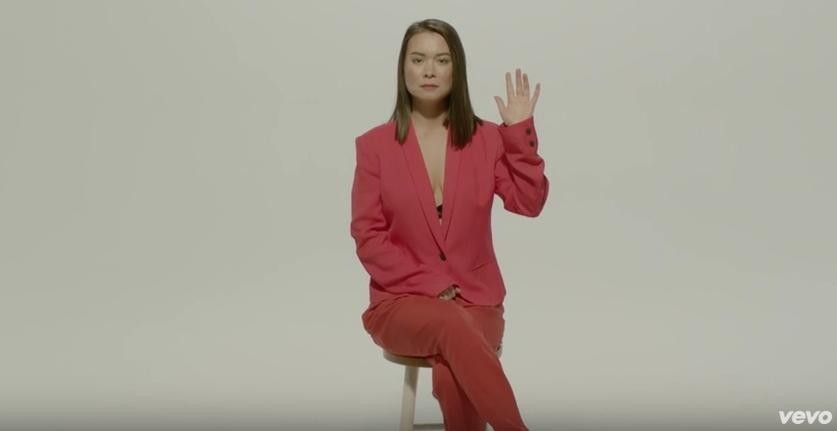 ...alienated from the white, Coachella hipster-looking dude and his flower-crowned, female love interest--both sitting across from our hero.
According to Mitski, the video "plays on the idea of, as a Japanese girl, never quite fitting in with the genre's surplus of white American guys."
The two divulge in some Molly-fueled-esque debauchery (draped in an American flag at one point)...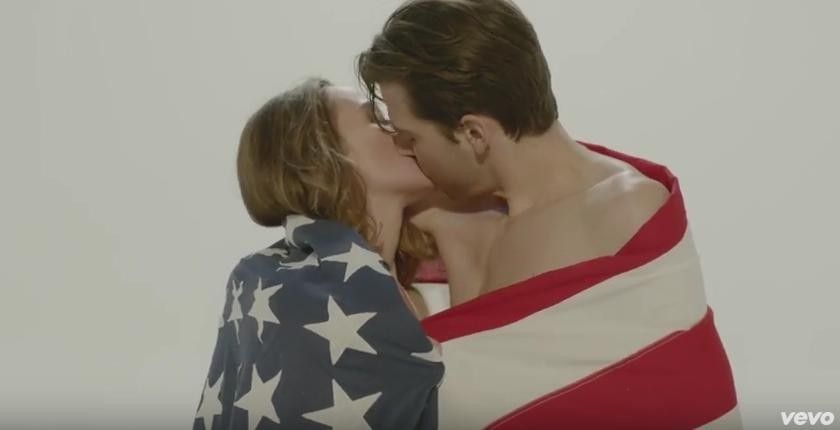 ...while Mitski keeps it real and shreds away the foolery.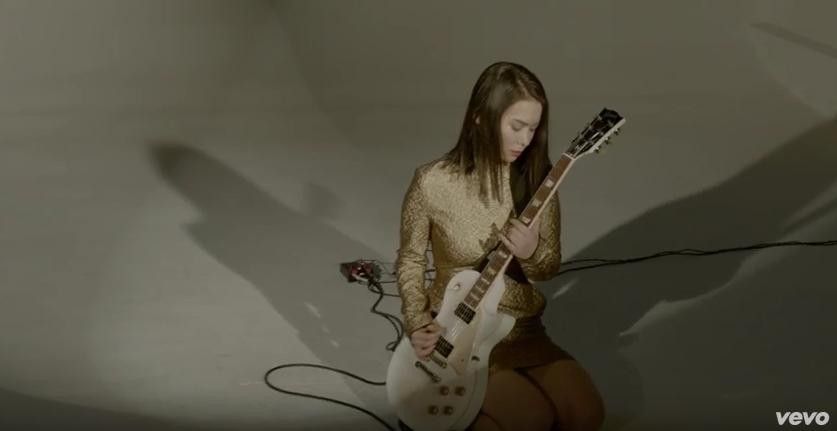 Watch below.