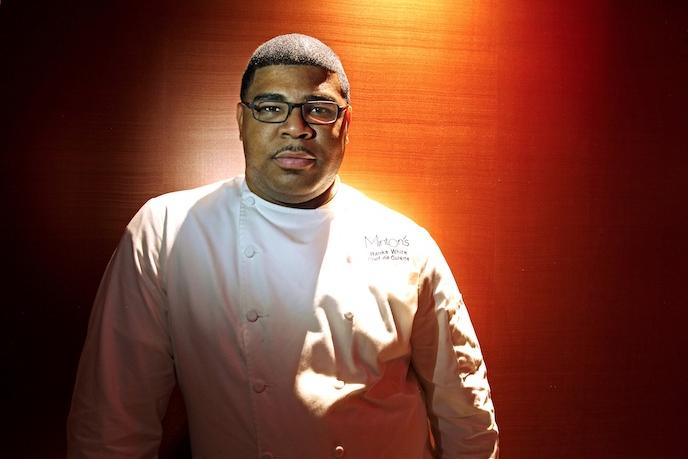 Each week in our Chefs Off Duty series, we talk to some of our favorite chefs and industry folk around the country to find out their secret late-night spots where they like to grab a bite and a pint when their kitchens are finally closed. Next up: Banks White, Chef de Cuisine of Low Country restaurant-meets-Harlem jazz club, Minton's.


Where do you like to go grab a bite after you're leaving Minton's?
I am a West Coast transplant coming from California and I live in Harlem now. I really like
Jado Sushi
off of Frederick Douglass Blvd -- for sushi in Harlem, that's gonna be your best bet. I think it was probably [Minton's] General Manager and Chef JJ, who's the Chef de Cuisine at The Cecil, who told me about it. It's some of the best sushi I've had since coming out here.
What are your favorite things to get at Jado?
I love their uni and eel and they also have a really great hamachi. What's impressive is the quality of the seafood. Their chicken teriyaki is also really, really good - it has this teriyaki glaze and garlic chips on it.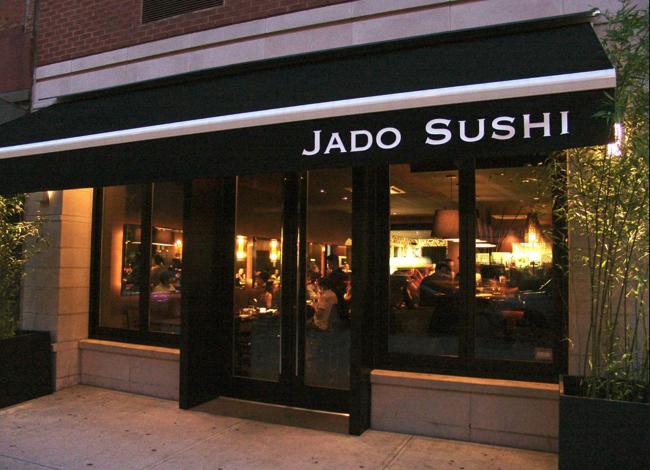 Jado Sushi
Are there any other specialties of the house you'd recommend?
The Jado chicken would be another one of my favorites. It's fried chicken that has this spicy garlic sauce and togarashi mayo. It's really nice and spicy and so good.
Do you have any fun anecdotes from recent nights at Jado?
I think when I first went it was with a couple industry folk and we went during the best time to go -- late at night. We pretty much ordered the entire menu. There was a lot of great sake, a lot of great sushi. We ate our way through it all. That's the best time or experience you can have, when you're with industry people who understand the hospitality industry and can understand good food.