Minnesota's most famous native, Prince Rogers Nelson, who departed from this mortal coil back in April, was honored by his beloved state's NFL team, The Vikings, during their first regular season game against the Green Bay Packers at their new stadium, U.S. Bank Stadium in Minneapolis.
Prince, who was a Vikings fan, and wrote an official fight song for the team in 2010 called "Purple and Gold," came alive through The Steels and the Minnesota Orchestra, who did a stirring rendition of "Purple Rain" during the halftime show.
Awesome @prince tribute at half time! @Vikings #purplerain. #skol pic.twitter.com/UgrvPTfm4E
— Shannon Nordstrom (@motormedicsn) September 19, 2016
Here's a longer version:
The field and entire stadium were, of course, awash in purple.
One of the best halftime shows I've ever seen. @mn_orchestra paying tribute to Prince #PurpleRain pic.twitter.com/LPtwg11Qtf
— Matt Halverson (@MHalverson18) September 19, 2016
Ironically enough, as Rolling Stone and Pitchfork pointed out, the Packers scored the first touchdown after QB Aaron Rodgers passed the ball to wide receiver Jordy Nelson (Prince prob loved that, secretly).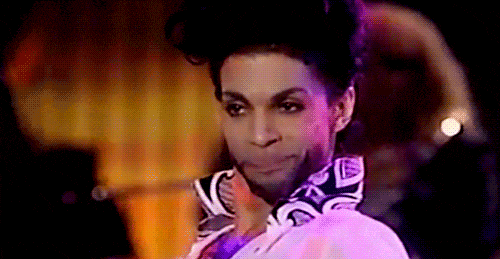 The Vikings ended up winning 17-14; the power of Prince.

5 months later, and it still isn't the same.