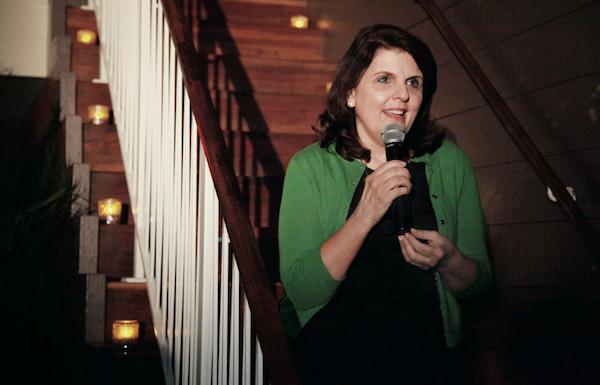 If I've learned nothing else from Susan Miller, it's never to sign anything unless Mercury is direct. So I was recently in quite the pickle when I had a major contract that was to be signed when Mercury was right smack dab in retrograde. Call me a knucklehead, but I waited till a day after Mercury was direct to do it. If Susan Miller told me to shave my butt and walk on my hands, I would. 
While I've always had a passing interest in astrology, it wasn't until I started reading Miller's site,
AstrologyZone.com
that I became addicted. Arguably the most famous astrologer in the world, Miller also publishes an iPhone app, writes books (
A Year Ahead 2012 and Beyond
was released this past spring) and pens columns in a parade of fashion magazines:
Elle
,
Vogue
Japan,
W
Korea,
Lola
Brazil.
Miller, who lives on the Upper East Side, got into astrology thanks to her mother. "For my mom, astrology was a serious hobby," Miller says. "She was a scholar." As a child, Miller suffered regular bouts of internal bleeding leading to 40 blood transfusions and long absences from school. Miller secretly read her mother's books. And finally, after years of asking, her mother agreed to teach Miller astrology.
"I literally
just
changed a very important meeting because Susan Miller said it would be my worst day this month!"
-- Cynthia Rowley, Fashion Designer
So what is it about Miller that inspires such cult-like devotion, and has her 100,000-plus
Twitter
followers hanging on her every word? Many say it's her amazing accuracy with dates; when to get married, when to make a big purchase. "I'm half German," she explains, "The German half of me loves math. I'm willing to do a lot of prep work."
The minute I find out someone is a disciple of Miller, we bond for life. So many of my friends in the fashion world -- from Bevy Smith to Cynthia Rowley to Isaac Mizrahi to Prabal Gurung -- all have stories of flying into downward spirals when Miller poo-poos their plans for showing their spring line on a Wednesday or renting a house in Fire Island in August. I have friends who've moved important business meetings, not signed apartment leases and abstained from buying flat-screen TVs because Miller says the time is not right. Still, Miller thinks of astrology not as a written-in-stone destiny but more as a guide. "What I'm trying to tell people is astrology is helpful for planning. I'm helping people get the most productivity [out of their lives]."
In addition to her legions of devoted followers, Miller often finds herself offering advice to friends of her two grown daughters, fashion designer Chrissie Miller and Diana Miller, who has a successful music blog. She laughs, "Chrissie will call me and say, 'I'm sitting with a friend who's crying and I need you right this minute. Mommy, can you help her?'" Naturally, she always does.