Woody Allen is the latest to crossover into Amazon territory, with a new project that has Miley Cyrus starring alongside comedy icon Elaine May.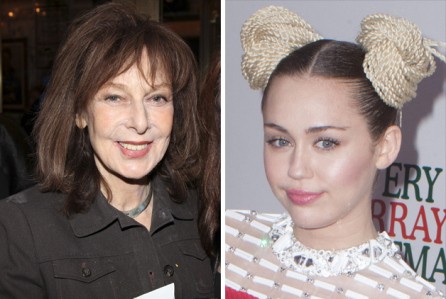 While little is known about the half-hour episode show, we do know Allen has written the scripts, is set to direct, and that it takes place in the 1960s; Miley heading back to her rightful time era!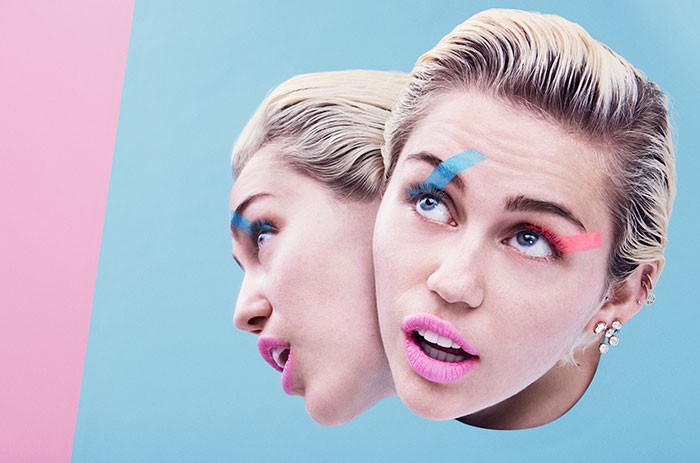 Allen has worked with May--the former creative partner to the late and great Mike Nichols--in his 2000 film Small Time Crooks...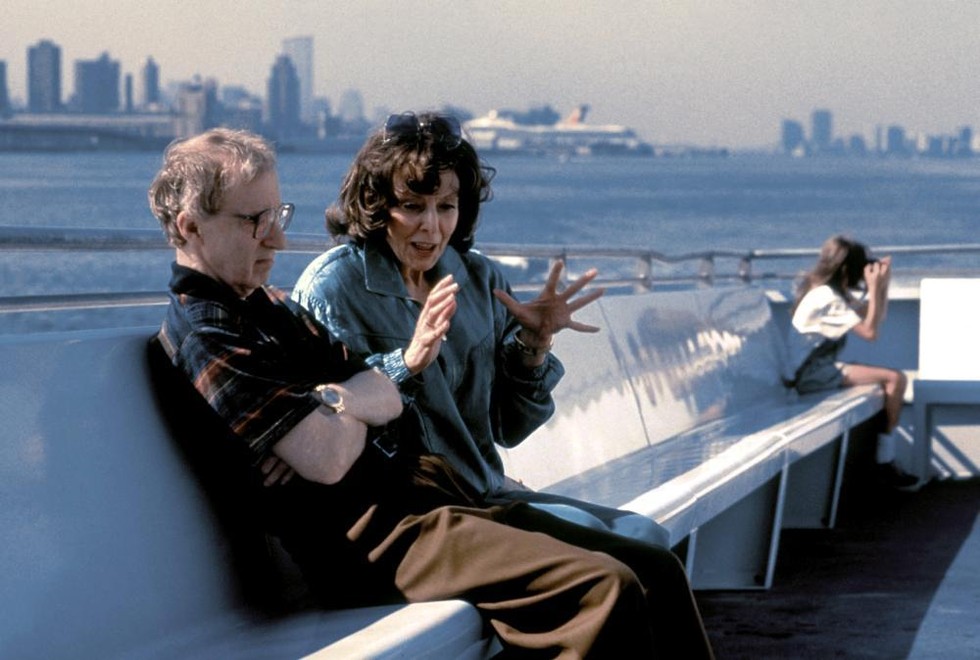 ...but this is the first time a Cyrus/Allen collaboration has come into fruition.
Cyrus posted an elated Instagram last night to spread the news.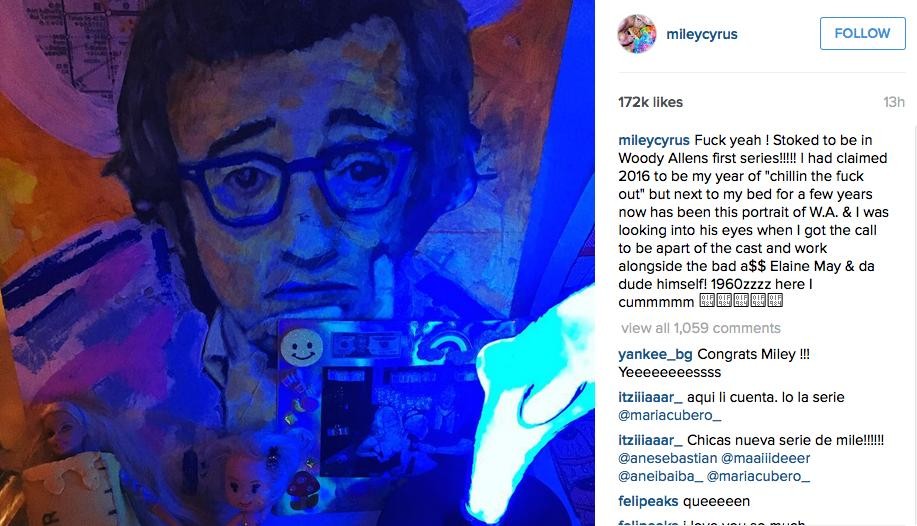 I haven't gone through her comments yet, but I'm sure there are quite a few "Who is Woody Allen" questions in there.

The legendary director is known for picking young female muses to drive various vehicles (hmmmmm); his upcoming, untitled movie stars Kirsten Stewart alongside the most gorgeous Golden Retriever in the world, Blake Lively.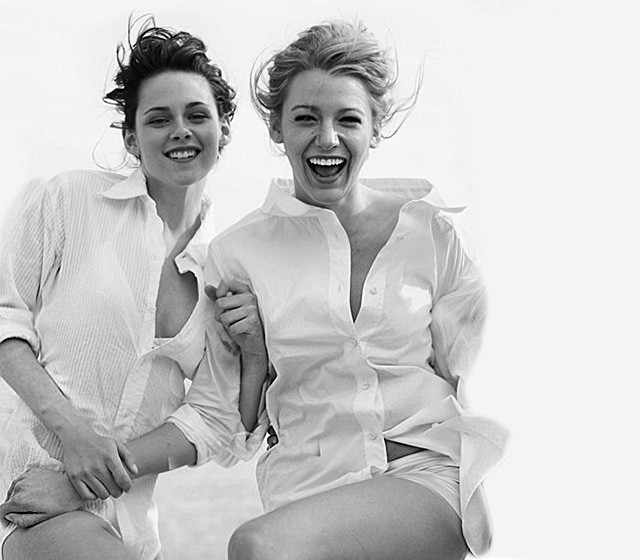 Certainly, the choice for Miley is ostensibly random, we trust Woody has a good reason; it will probably be amazing.