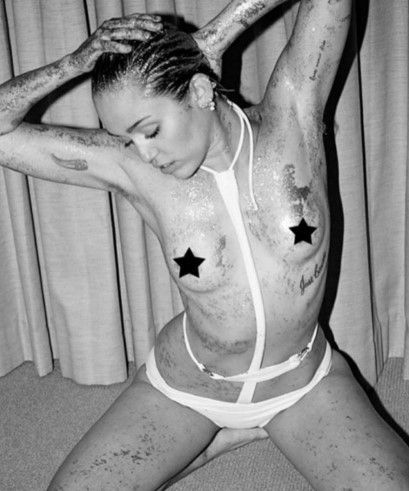 Photo: Instagram
Miley Cyrus has a big win to celebrate: Cyrus finally avoided getting reported for posting her nipples on Instagram. Either the #FreeTheNipple movement is working, or the trolls have called it quits, because Cyrus has felt the wrath of the Instagods several times in the past for her "innappropriate" photo posts. Covered in glitter and wearing star-shaped pasties, Cyrus came out unscathed in a recent post unlike in the past when Instagrammers didn't taken too kindly to her "liberating" images.
In the past, Cyrus has even addressed her issues with Instagram's policy multiple times on the platform because it's something she's passionate about. The pop star has been so adamant about letting her nipples reign free that she once even went on Jimmy Kimmel Live in pasties to prove that showing some nip isn't really that big of a deal.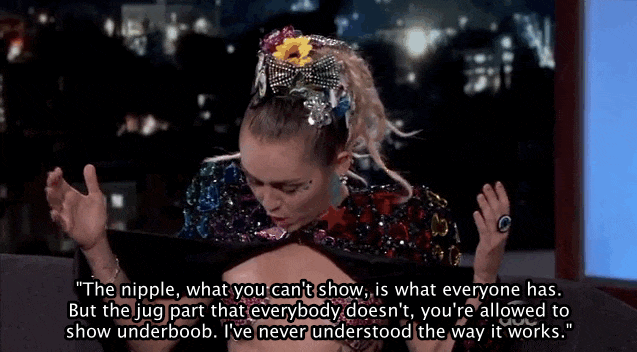 While Cyrus has definitely gained a ton of attention for her racy images, she isn't the only star to come under scrutiny for her revealing Instagram photos: Rihanna, Chrissy Teigen and Scout Willis also felt the wrath of Instagram as the social media platform deemed their attempts to #FreeTheNipple unacceptable. Rihanna even lost her account privileges for a while because of her risqué posts.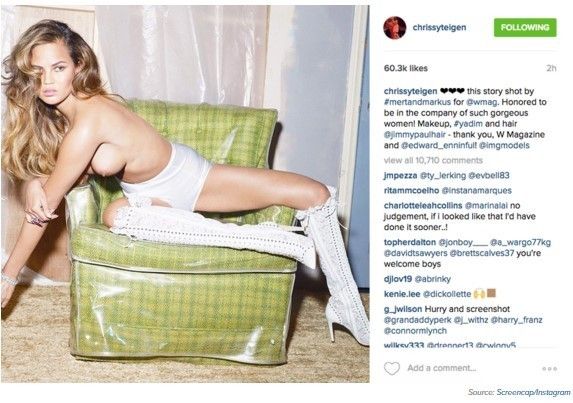 Photo: Instagram
A big step for Cyrus and an even bigger step for (wo)mankind.
[h/t Maxim]