At the Okeechobee Music and Arts Festival this weekend, Arcade Fire's Win Butler teamed up with sultry prophet Miguel for a compelling cover of Drake's imitable 'Hotline Bling.'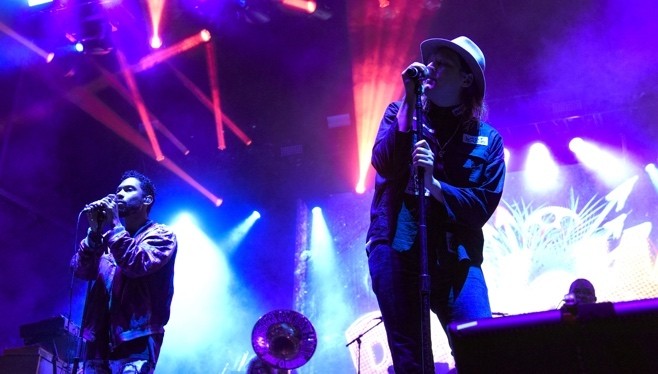 The cover was part of the all-star jam-out that the festival was calling PoWoW--which the duo acted as creative directors for; they were joined by John Oates and Kamasi Washington on stage.
They also performed covers of David Bowie, Michael Jackson, Rolling Stones, and The Clash.
Montreal-native Butler told the crowd, "If you guys want to move to Canada when Trump gets elected, we'll welcome you open arms."

Good to know!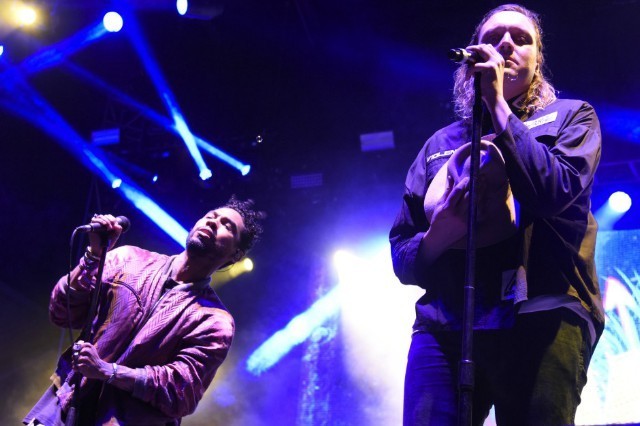 You can watch the awesome performance on Miguel's Periscope...
...and watch a snippet below.
John Oats, Miguel & Win Butler covering Hotline Bling, why not? #okeechobeefest pic.twitter.com/F8ASmKzCMZ
— alphabox (@alphabox) March 6, 2016