Michael Shannon Really Went There...
As we said
in the September issue of
Paper
--
Michael Shannon
could never be accused of playing the "boring" guy on stage or screen. Or even the "normal" guy, at that. We'd say his roles usually fall within "crazy terrifying guy" and "tortured drifter" on the creepy spectrum. But now it seems he's taken his creepy to the streets, forgoing modern-day wig technology and opting to shave his hairline back for his current Broadway role in
Grace
. Shane plays a man whose whose face is mamed in a car accident in
Craig Wright
's new play, which opened last night at the Cort Theater. And, to use a favorite Paper phrase of ours,
he really went there
. We call this look '
Avant Party Frankenstein
.' Here are some photos of him working his new 'do and some
on-trend prints
at the opening night party with his co-stars
Ed Asner
,
Paul Rudd
and his partner
Kate Arrington
. (Is it just us, or does
she
even look a little weirded out?) Still -- assuming we're in the trust tree, here -- we have to admit that if given the choice between a squeaky-clean, Ryan Reynolds-Ken-doll-type and Shannon, we'd take Shannon, bonkers hair and all. Go see
Grace
! Fun fact:
Rick Santorum
was in the audience the night we went. No joke. Guess
Spider-Man
was sold out.
Opening night photographs courtesy of
Playbill.com
.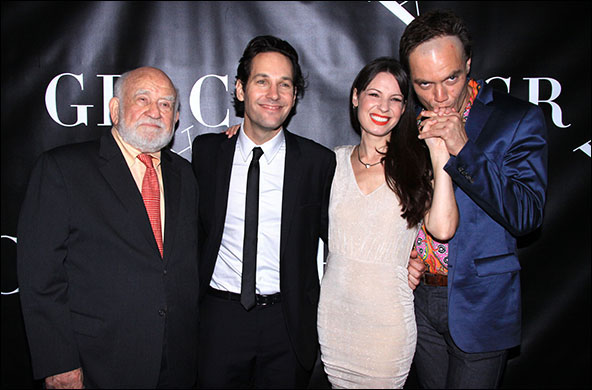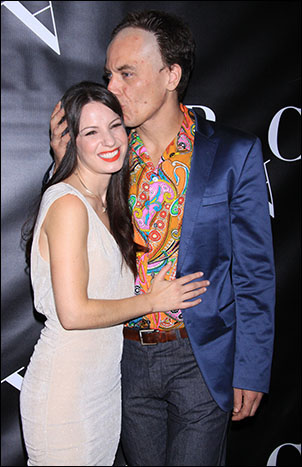 And as a pallet cleanser before you move onto your next blog post...Here's a softer Shannon posing with his kitty in our September issue. Aww.