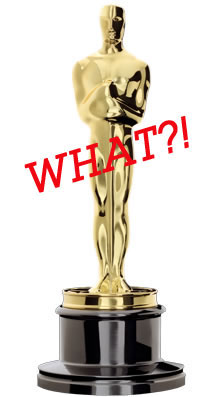 Is there anything worse that watching an Oscar nominee lose to someone totally undeserving, or, better, watching an underdog totally steal the show? We reached out to 
Michael Musto
, who is, in our book, the foremost expert on Oscars history, to discuss the biggest Oscar upsets, surprises and travesties of all time.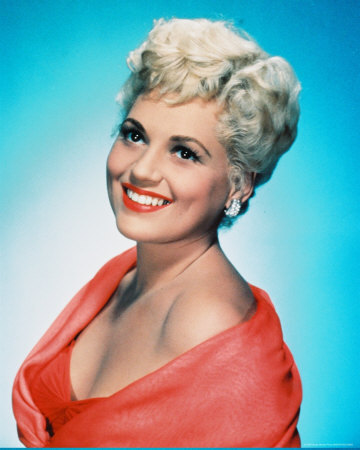 JUDY HOLLIDAY BEATS OUT GLORIA SWANSON AND BETTE DAVIS FOR BEST ACTRESS
In 1951,
Judy Holliday
won best actress for
Born Yesterday
. This was the year of the ultimate gay diva battle between
Gloria Swanson
as
Norma Desmond
in
Sunset Boulevard
playing a Grand Guignol gargoyle and
Bette Davis
as Margo Channing in
All About Eve
playing a Grand Guignol gargoyle. This was a battle royale equal to
King Kong vs. Godzilla
. Gloria had won all of the awards up to that point and she was expected to bag the Oscar. I think Gloria and Bette ended up cancelling each other out, which was combined with the fact that
Anne Baxter
was also nominated in that category for
All About Eve
and may have taken some of the votes away, so Judy just snuck in there. This is one of
the
most traumatizing events in gay history. But I have to say I watched
Born Yesterday
again last year, and Judy was really transcendent. It wasn't really highway robbery that she won, but it
was
a surprise that has stood the test of time.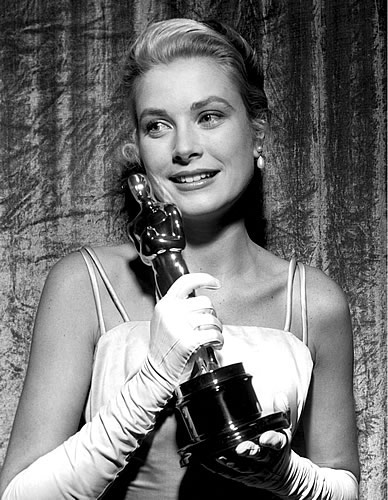 GRACE KELLY TAKES DOWN A HOSPITALIZED JUDY GARLAND FOR BEST ACTRESS
The second biggest gay upset in Oscar history was in 1954, when
Judy Garland
was nominated for
A Star is Born
. She was actually [recovering from just giving birth] to Joey Luft the night of the Oscars, so a camera crew had gathered around her to film her acceptance speech from her hospital bed. The winner, however, was
Grace Kelly
for
The Country Girl
. Are you noticing a trend here? It's always the younger, prettier actress who wins -- it's still the case today except for the year
Helen Mirren
won for
The Queen
. Grace Kelly had drabbed herself down for
The Country Girl
and proved she really had the chops, but most people thought she couldn't compare to Judy's incredible, luminous performance in
A Star is Born
. The problem, however, was that
A Star Is Born
was kind of a mess -- it was badly edited and just sort of all over the place -- and it didn't make much money. So Grace won and Judy sat there while the camera crew unplugged and left without saying a word. Poor Judy the loser.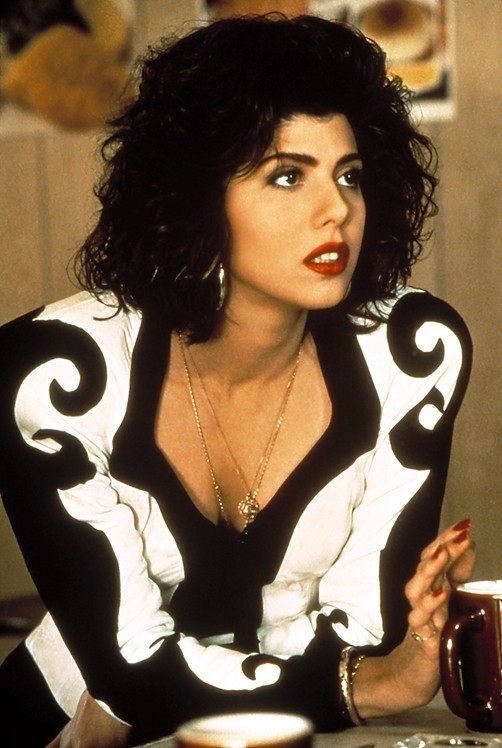 MARISA TOMEI GETS THE LAST LAUGH
In 1993, they announced Best Supporting Actress as
Marisa Tomei
for
My Cousin Vinny
. This was one of the biggest shocks of all time. Not just in the Oscars but in history. She was up against four really grand divas with hoity-toity accents, where as Marisa was featuring sort of a pre-
Jersey Shore
demeanor in
My Cousin Vinny
. She was a gum-popping Guidette and beat out
Judy Davis
,
Joan Plowright
,
Vanessa Redgrave
and
Miranda Richardson
. Conspiracy theories started immediately that they had read the wrong name, or that something really fishy had happened. But, like Judy Holliday, in retrospect, I don't think its horrible that she won. And she acquitted herself really well. She got two other nominations after that for
In the Bedroom
and
The Wrestler
, so she had the last laugh after that, proving herself to be a real Academy Award-type of actress. But, it really....
people's jaws just dropped
when she won. That had to have been rough for her.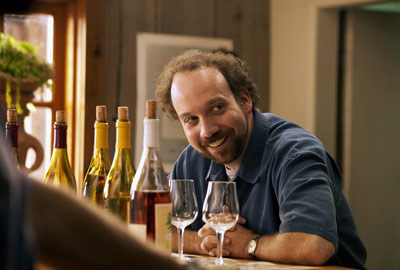 PAUL GIAMATTI STONE-COLD SNUBBED
Sideways
, by
Alexander Payne
, was up for Best Picture in 2004, as well as a million other categories including Best Supporting Actor and Actress. The heart and soul of the movie, though, was
Paul Giamatti
, who was strangely snubbed for a Best Actor nomination. There was
such
a backlash when that happened and he got such sympathy from the media for having been left out. How could you have
Sideways
nominated for Best Picture and
not
nominate Paul Giamatti for Best Actor? It was almost criminal! You wanted to lock people up! That was the year Jamie Foxx won, and he deserved it, but I think they could have dumped Johnny Depp for
Finding Neverland
from the nominees and made a place for Paul.
THE HORROR: BROKEBACK MOUNTAIN PASSED OVER FOR CRASH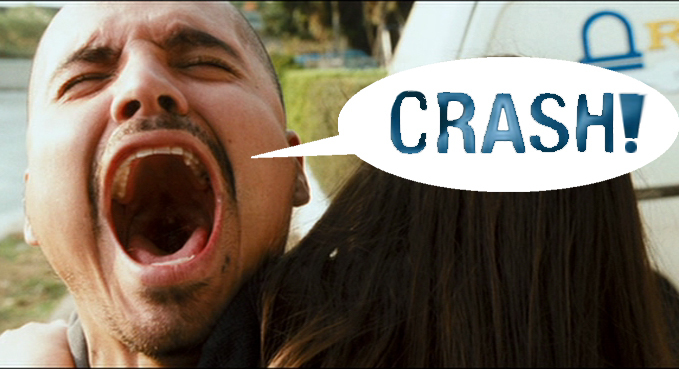 But the biggest horror of all time was in 2006 when
Crash
won for best picture. I actually think
Crash
was a really fine film, but
everyone
was expecting
Brokeback Mountain
to win. It had won all of the awards so far at the Oscars and Ang Lee had even won Best Director earlier that night. So it was
extremely bizarre
when they announced
Crash
for Best Picture. Immediately, the media started delving into how this could have happened and the reality is that some of the Academy voters, when they knew it was a 'gay movie,' didn't even watch the screeners that were sent. Some even
admitted
, 'Oh, I saw what it was about and I didn't even want to watch it!' It's really sad that a movie like
Crash
, which is about bigotry, only won because of bigotry. .