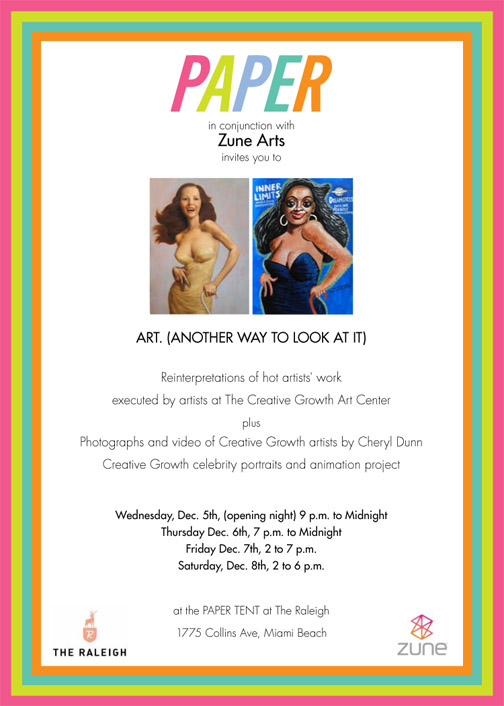 I'm off to Miami this morning to pull together the PAPER tent at the Raleigh Hotel where we will be holding court this week starting Wednesday for Art Basel. So if any of you are down there STOP BY and say hi and see what we've done. I definitely feel like the balloon is bursting down there, and that's why I'm so glad we are having an amazing show by the artists at Creative Growth Art Center to add a little levity to the situation.
I've invited the artists to recreate trendy artists' work and the results are amazing.
We open our tent Wednesday night at the Raleigh and are open the rest of the week as well. Here is the schedule.