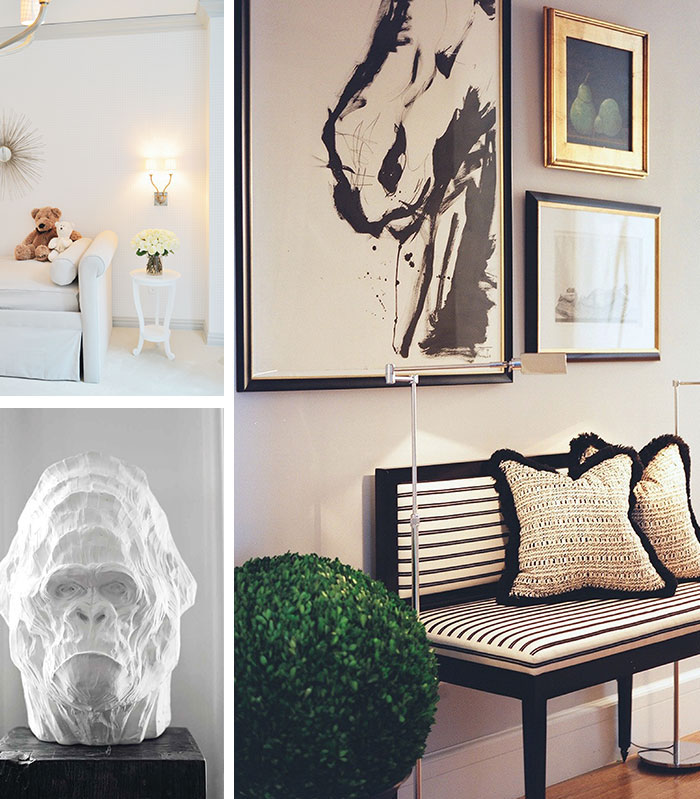 As interior designer Ryan Korban's good friend Victoria Traina writes in the foreword to his new book
Ryan Korban: Luxury Redefined
, Korban "has an uncanny ability to both elevate a space and infuse it with a youthful sense of ease." It's this elegant but cool aesthetic -- in which the 29-year-old pairs "flowers and weathered antiques" with sleek black and chrome surfaces -- that has won over stylish New Yorkers like Victoria and her sister Vanessa, James Franco, Jessica Stam and fashion designers Alexander Wang and Joseph Altuzarra.
Now, anyone with an Amazon account can emulate Korban's exotic designs. In
Luxury Redefined
, the designer gives readers an inside look at his process for decorating both residential and commercial environments with tips and tricks for creating dramatic looks of their own. Along the way, he explains how his background in theater (he went to the New School to become an actor but realized he was more attracted to the sets), fashion (he interned for Michael Kors) and art history led him to design flagship stores for Alexander Wang, Balenciaga and Diesel's Black Gold.
Citing "sex, romance and fantasy" as his inspirations -- "I'm very comfortable with overt sexuality and have always been drawn to it, it's what feeds my need for design elements with a harder, more animalistic edge" -- Korban wants to bring the kind of youth and excitement that exists in art and fashion to the interior design world. "Fashion has defined luxury for our generation, and I don't think interior design has done that yet." "Yet" being the key word. With
Luxury Redefined
, readers will have the tools to create their own luxurious corners of the world. Like Korban says, "Never underestimate the power of a paint job."
Photographs from
Ryan Korban: Luxury Redefined
by Matt Ramirez, Ditte Isager/Edge Reps courtesy of Harpercollins.
Ryan Korban: Luxury Redefined
is out now via Harper Design