If there's one trend in music we've been consistently impressed with, it's indie's R&B moment. (Or maybe that's R&B's indie moment.) Guys like The Weeknd, Frank Ocean and How to Dress Well and DJs and producers like Sango, Kaytranada and Ta-Ku are bringing '90s sounds back to the future with innovative beats, arrangements and lyrics. But in 2014, we're most psyched about the ladies. There's a new crop of female vocalists putting their own twists on the genre; Elli Ingram (who made our list of "UK Music Acts to Watch"), Solange (who even founded a record label -- Saint Records -- and produced an EP, Saint Heron, dedicated to these new sounds and featuring musicians like Kelela, Jhene Aiko, and Cassie) and Jessie Ware may be some of the most recognizable names in the field but that doesn't mean they're the only ones shaking up the scene. Below, we round up 10 R&B up-and-comers who are poised to break out in 2014.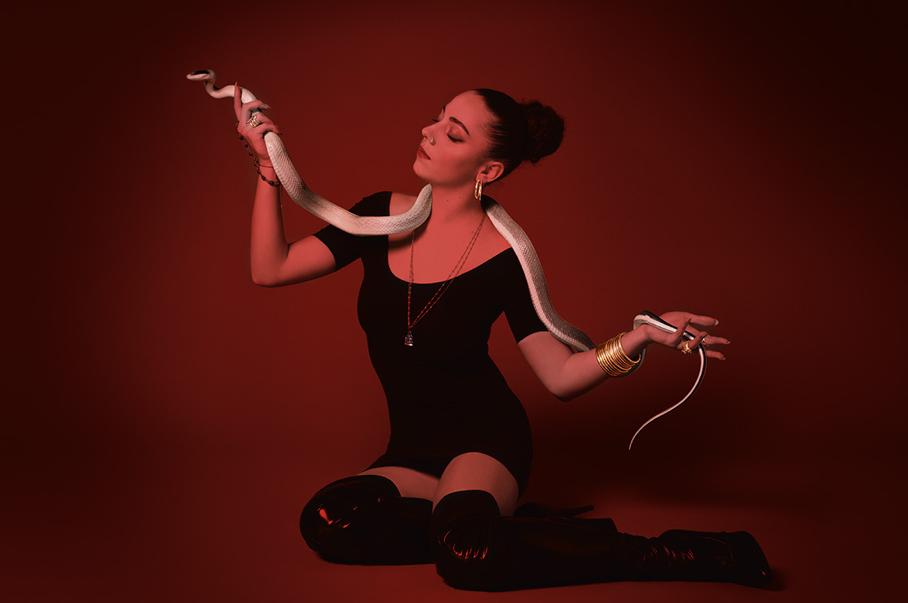 1. If You Like Macy Gray, Jessie Ware, LaToiya Williams...Mahaut Mondino
-->LISTEN<--
The Parisian singer first lent her powerhouse vocals to L'Oreal and Yves Saint Laurent in 2011, creating original music for their fragrance commercials (even covering an Etta James song), but it was her feature on two tracks from Supreme Cuts' 2013 album Divine Ecstasy that started the buzz. The slow atmospheric jam, "Gone," went on to become a lead single. Still, Mondino was a mystery even after she released her first official track, "Voodoo Me," earlier this year where she blends her soulful voice over a hypnotizing pop beat, and showcases her range. But last week, we got a little more of her: she gave her first U.S. performance at at SXSW and recently released a music video for "Voodoo Me." Directed by her father, fashion photographer Jean-Baptiste Mondino, the video features multiple Mondinos moving around in off-beat dance spasms, as if they are possessed. Well, she has us entranced.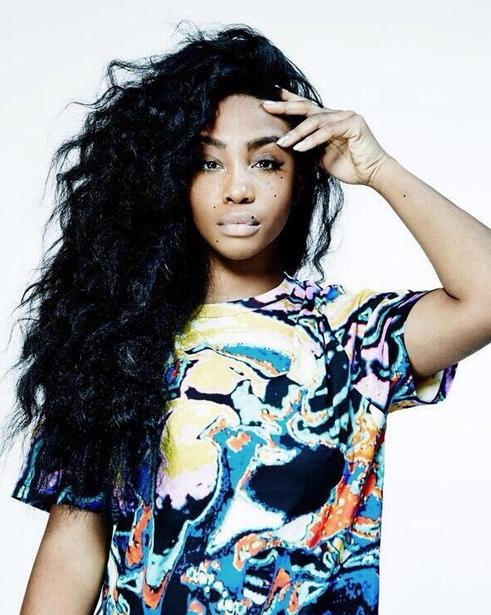 2. If You Like Amel Larrieux and Aaliyah...SZA
-->LISTEN<--
Solana Rowe, better known as SZA, describes her sound as "Glitter Trap," which perfectly alludes to the place that her music takes you -- a fantasy. Her airy, raspy vocals over trippy, bass-heavy production immediately creates a trance-like ambience that's best heard on her recently-released video and song, "Babylon." The New Jersey-native has been making music for over a year now, and while she's the first female (and only singer) to be signed to Top Dawg Entertainment (who reps Kendrick Lamar and the Black Hippy crew), she does freestyle -- her lyrics, that is. Currently, she has released two EPs, See.SZA.Run and S, and can be heard on her labelmates Schoolboy Q and Isaiah Rashad's album and mixtape, respectively. Expect some new jams from SZA with her new EP, Z, due out April 8th.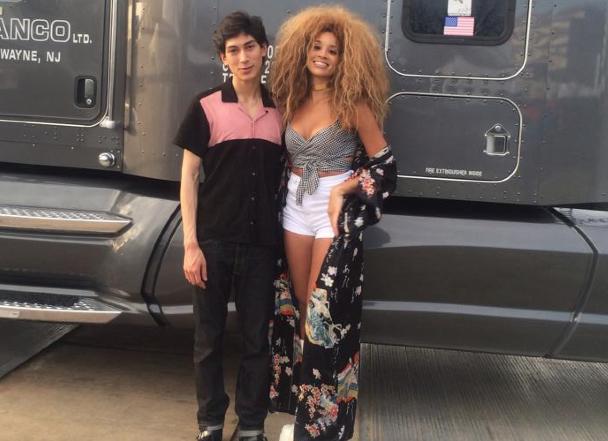 3. If You Like Erykah Badu...Lion Babe
-->LISTEN<--
Lion Babe has kept us waiting for over a year. In 2012, the New York duo, singer Jillian Hervey (the daughter of Vanessa Williams) and producer Lucas Goodman, released their first, and currently only, track, "Treat Me Like Fire." Since then? Nothing. But the infectious beat, easy-to-chant chorus, and feisty '70s soul vibe shows Lion Babe knows the formula for a good song. And a silky, expressive voice (and awesome hair) like Jillian's is not something to be forgotten. Lucky for us, the wait seems to finally be over. According to their twitter, the duo are back in the studio and rumored to be releasing new music this year. Until then we'll be on the lookout for shows in Brooklyn -- they performed at the Brooklyn Bowl earlier this month.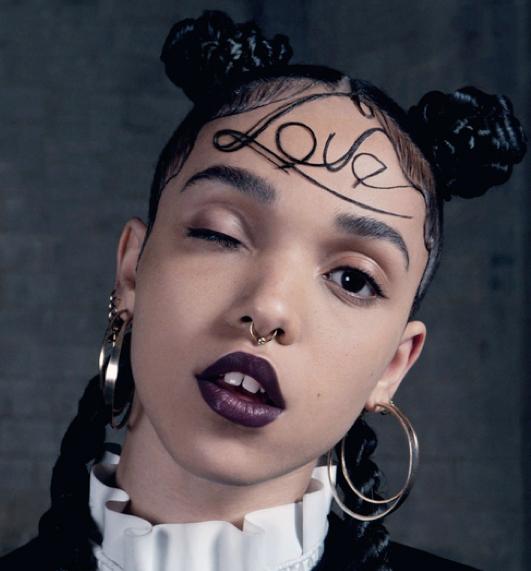 4. If You Like Janet Jackson and Portishead...FKA Twigs
-->LISTEN<--
FKA Twigs has got the full package. The 26-year-old British singer has been on the artist-to-watch lists for numerous blogs and was even nominated for BBC's Sound of 2014. FKA, which stands for Formerly Known As, Twigs debuted her first EP in 2012, but it was her second mixtape, EP 2, released late last year by Young Turks, that really sold us. Probably the most unique sound on the list, she layers her ethereal whispers over staggered dark synth-pop backgrounds.  While her lyrics are simple and usually repetitive, her eerie videos explore sexual themes like submissiveness and control as seen in the video for "Papi Pacify." Most recently, she collaborated with the left-of-center R&B duo inc. making their version of a twisted "love song." Her debut album is expected this year.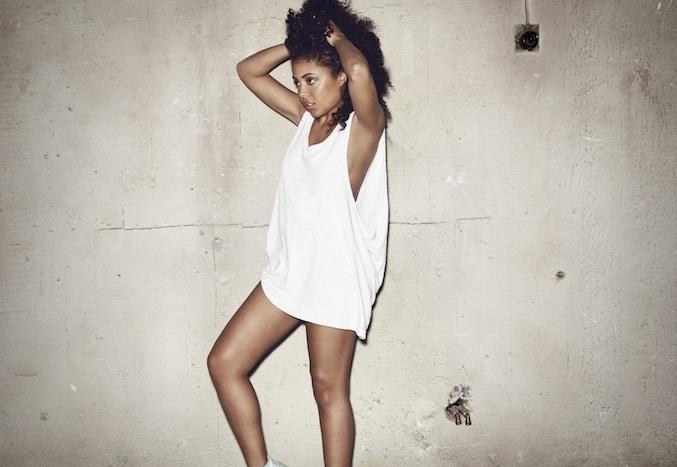 5. If You Like Kelis...Mapei
-->LISTEN<--
The Swedish rapper-turned-singer described her feel-good track "Don't Wait," as "21st century gospel or doo-wop," but the song blends multiple genres, which is probably why it's so addicting. The catchy lyrics, minimal production and Mapei's unique vocal blend of deep tones and raspy finishes are what make the song a hit, and got her well-deserved attention from music critics. The Downtown Records singer has an album scheduled to be released sometime this year, but in the meantime everyone from producers Kingdom and Giraffage to Chance the Rapper are putting their own spin on the song and we're loving every one of them.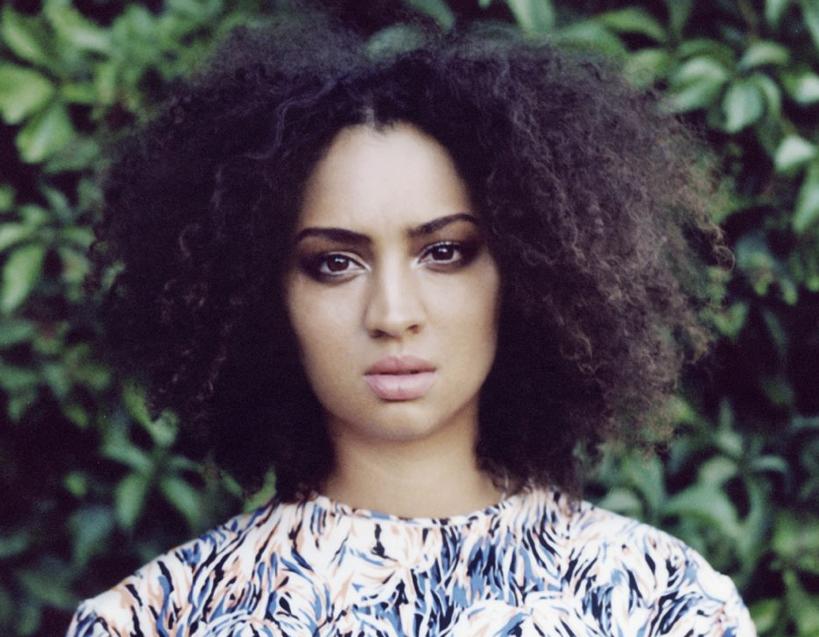 6. If You Like Lauryn Hill and Lykke Li...Naomi Pilgrim
-->LISTEN<--
This half-Swedish, half-Barbadian singer started with her voice behind the scenes as a backup singer for Lykke Li and Agnes Carisson. Her breathy, soulful vocals got a solo turn with her single, "No Gun," and her 3-track self-titled EP, Naomi Pilgrim, released last month. She brings together R&B and electro-pop, most notably on her remake of Barrett Strong's "Money." We can't wait to see what else is in store for her this year.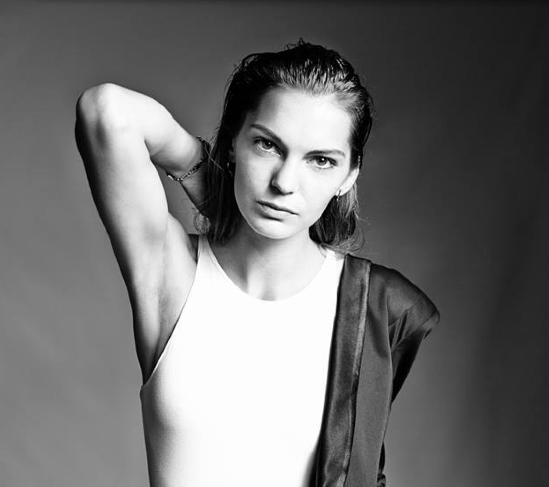 (Photo by Hana Knizova)
7.
If You Like Sade and James Blake...
Rosie Lowe
-->
LISTEN
<--
It was a cameo on "No Doubt" from producer Lil Silva's EP,
Distance
, that first gave us a taste of the London singer's vocals. But it's Rosie Lowe's 4-track EP of slow jams,
Right Thing
, released last December, where she really flaunts her silky, androgynous vocals. They're a perfect accompaniment for the minimal and sometimes experimental production, as heard on her track, "Me and My Ghost," which calls to mind some of James Blake's jams. She recently got signed to Paul Epworth's independent label, Wolf Tone, and is working to release her debut album.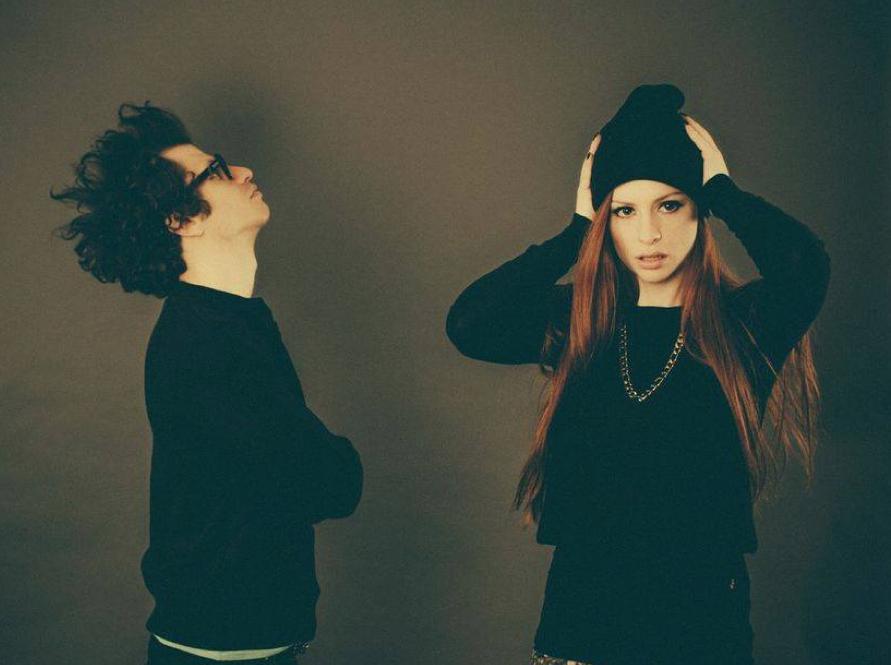 8.
If You Like The INOJ and Purity Ring...
ASTR
-->
LISTEN
<--
With influences ranging from '90s R&B, house music and hip-hop to covering Drake's "
Hold On We're Going Home
," the duo
ASTR
, a.k.a. singer Zoe Silverman and producer Adam Pallin, make self-described "future electronic R&B." Adam has a knack for mixing Zoe's dark, seductive vocals over electronic dance tracks and together they fill a void R&B is otherwise lacking. If you need more proof, listen to the duo's
Varsity EP
, released just two months ago.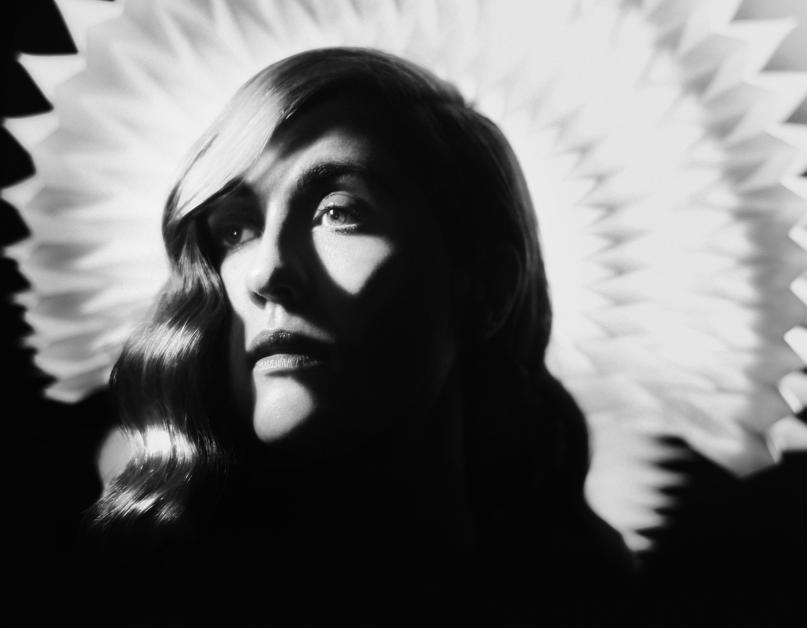 9.
If You Like inc. and Aaliyah..
Jessy Lanza
-->
LISTEN
<--
She's just one album in, but we're quite impressed. The Canadian singer drew from her infatuation with R&B music and her hometown Hamilton's electronic scene to create her album
Pull My Hair
Back
, which came out last September through her label Hyperdub and co-written and co-produced with Junior Boys' Jeremy Greenspan. Her steamy vocals and sensual lyrics perfectly compliment the electronic-pop flavors and deep bass vibrations. Tracks like "Pull My Hair Back" remind you of a futuristic steamy house party, while "Kathy Lee" samples a trip-hop vibe. Currently, she is on her first North American tour where she is opening up for Cut Copy and headlining some of her own shows. You can catch her in NYC playing Terminal 5 tomorrow and Saturday.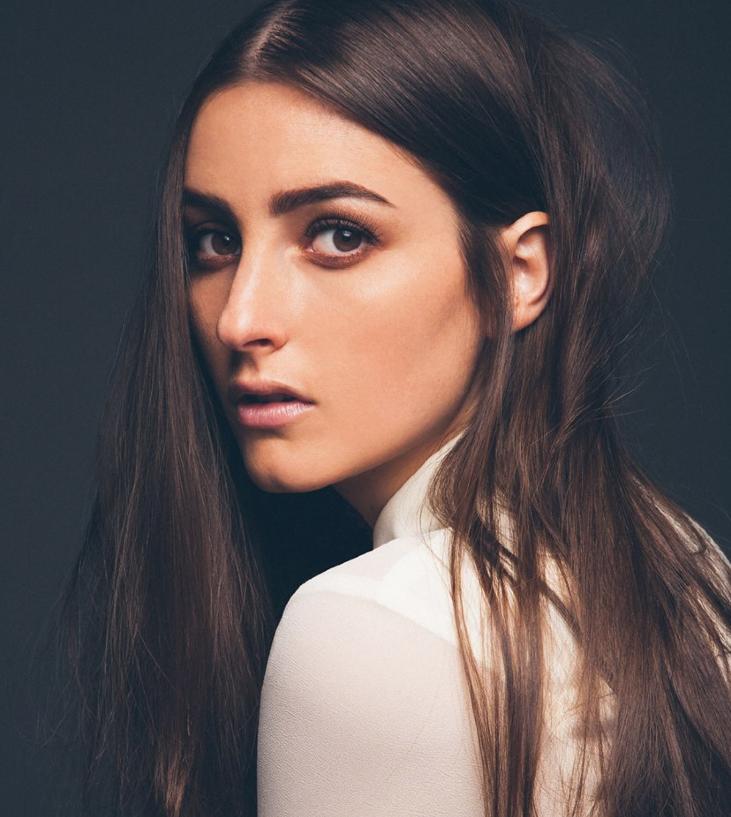 10.
If You Like The Weeknd....
BANKS
-->
LISTEN
<--
Perhaps, the best known New Wave R&B singer on the list, Jillian Banks, who goes by
Banks
, is one to watch. With relatable lyrics like telling a significant other not to overthink things ("Brain") and alluring vocals and top-notch production from  SOHN and Shlohmo, the L.A. native has quickly caught the eye of music media. Banks released her first EP,
London
, last September and is set to drop her debut full-length album sometime this year. She recently clocked in at #3 in
BBC'S Sound of 2014
and she was also nominated for MTV UK's Brand New Award. She's already been on tour as an opening act for The Weeknd, now catch her at Governors Ball this summer. 2014 is hers to lose.