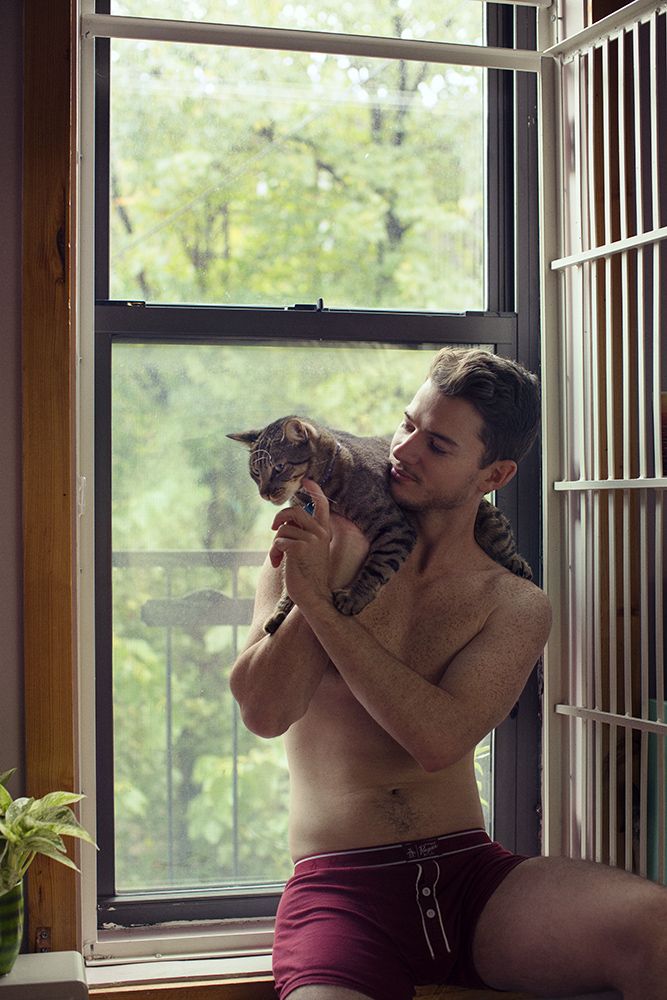 Photo by Michelle Ma
The invitation for 
Babes of Bushwick
's opening reads,
"The days of gratuitous boobie calenders are behind us. The time has come for chest hair and unbridled masculinity."
Photographer Michelle Ma set out to flip the typical woman-objectifying, centerfold calendar by giving men a taste of the other side of the gaze, b
ut despite the original plan, Babes of Bushwick is no Magic Mike.
If the hairless barista/dude who is perpetually working on his novel, above, is any indication, Bushwick's era of "unbridled masculinity" will have to wait.
In
Michelle Ma's version of a pinup calendar, the men are more, um, emotionally ripped than physically. Instead
of hunky men in non-regulation fireman suits

and thong bikinis

,

Babes of Bushwick promises random-ass dudes who "
work in local bars and coffee shops, play in local bands" and, apparently, hang out in bathtubs. But as another cold winter approaches, we'll honestly take any guy with arms, an arsenal of over-sized sweaters and an apartment that's close to a subway station.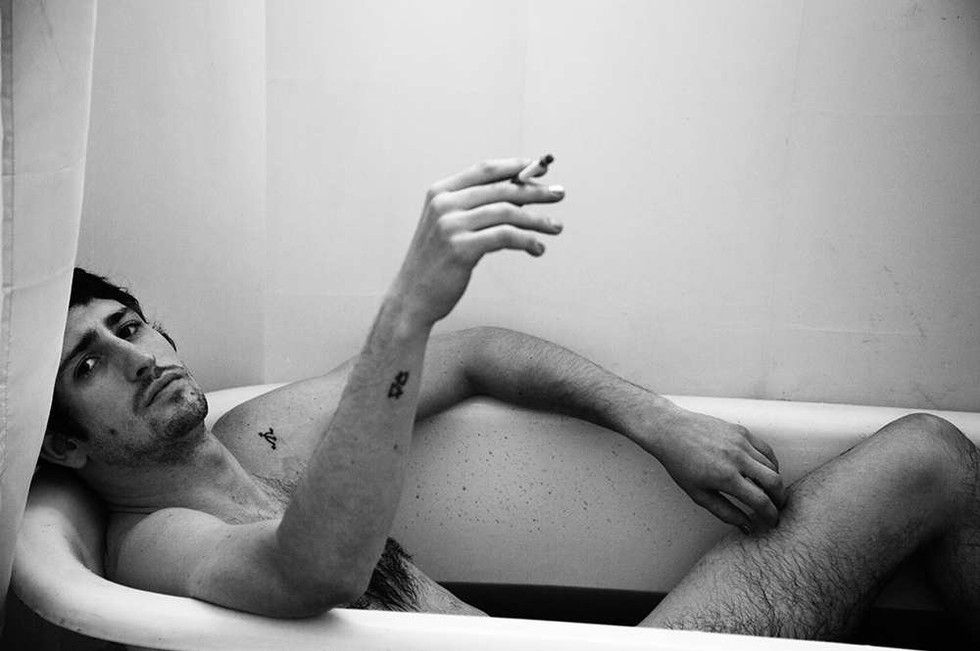 Photo by Michelle Ma
Babes of Bushwick
is now on view.
Find your Bushwick baby at Bodega (24 St. Nicholas Street). 


[h/t Brooklyn magazine]