From ABBA to Avicii, Robyn to Icona Pop, pop music has long been one of Sweden's best-known exports right behind IKEA. But alongside these Top 40 phenoms has always existed an inventive and colorful indie scene, counting producers, rappers, singers, and bloggers among their members. We talk to the key players behind the country's next DIY wave so you can get to know these Scandis before they take over our iPods and dance floors.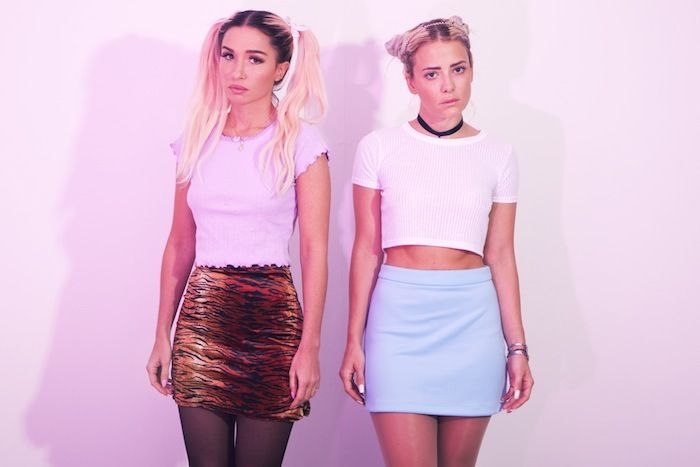 Rebecca & Fiona, DJs

-->
LISTEN
<--


When did the two of you start DJing together?
We met at a party a few years ago and became best friends right away. Our mutual interest in music made it inevitable to start DJing and producing together. We were amazed by how our individual styles merged so well together.

What excites you about the music scene in Sweden right now?
All the ladies who are breaking the old rules and standards and taking over the Swedish music scene entirely! The Swedish hip-hop scene is bursting with female talents right now, which is really exciting.
What's your favorite thing about being from Sweden?
It used to be the Swedish welfare state, but since that's currently being demolished we'll have to play the "say something nice (or don't say anything at all)" game and say that spring time in Sweden is really great.

Are there any stereotypes you always encounter when people hear you're from Sweden?
We're often perceived as really reserved compared to Americans and that's true to some extent. Swedes stay inside a lot.
Who are some other Swedish artists we should keep an eye out for?
We really like Planningtorock and Anika!
What are you working on currently?
We're releasing our upcoming album Beauty Is Pain on April 29th, which we're really excited about!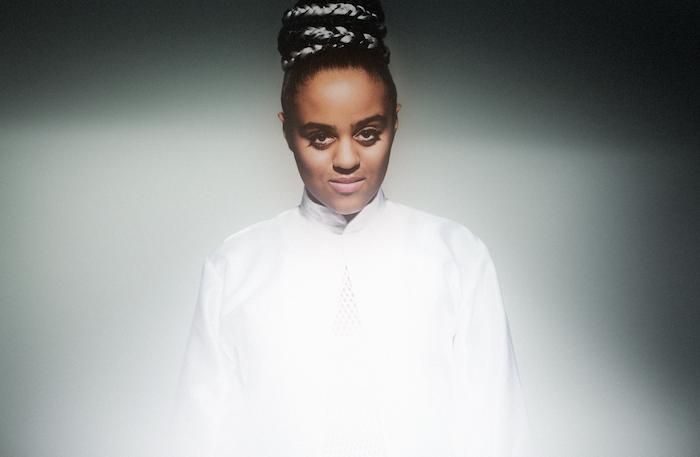 (Photo by Mikael Dahl)
Seinabo Sey, Singer
-->LISTEN<--When did you first start singing professionally?
I'm not really sure how to define that moment but I guess I started getting paid when I was about 18.
You collaborate with producer Magnus Lidehäll, who is responsible for a lot of great music coming out of Sweden. What's the dynamic like working with him?
Magnus is a total genius. I meet him about two years ago and he's taught me loads about listening to music with an analytical ear. He's a "hip-hop head" like myself and really enjoys the juxtaposition of merging totally different sounds together. Most of the time he will send me some fly beat that I rant over. He then sorts it all out.
What other Swedish artists are you excited about right now?
Definitely Zhala and this group called NONONO that's really brilliant.
Name your three favorite spots to hang out in Stockholm.
Since my favorite thing to do (after singing) is eating, here are my favorite spots to do that:
-
Tjoget
in Hornstull for great drinks and cute bartenders.
-
Jamrock
for great music
-The tiny Indian shack next to the subway in Farsta Centrum has the most amazing palak paneer. 
What do you make of stereotypes people have about Swedes?
Most of them are true. Honestly, we have a pretty solitary culture; it can give birth to some pretty interesting art but makes everything else kind of awful.
What's next for your career?
Releasing a second single, plus finishing the greatest album you've ever heard.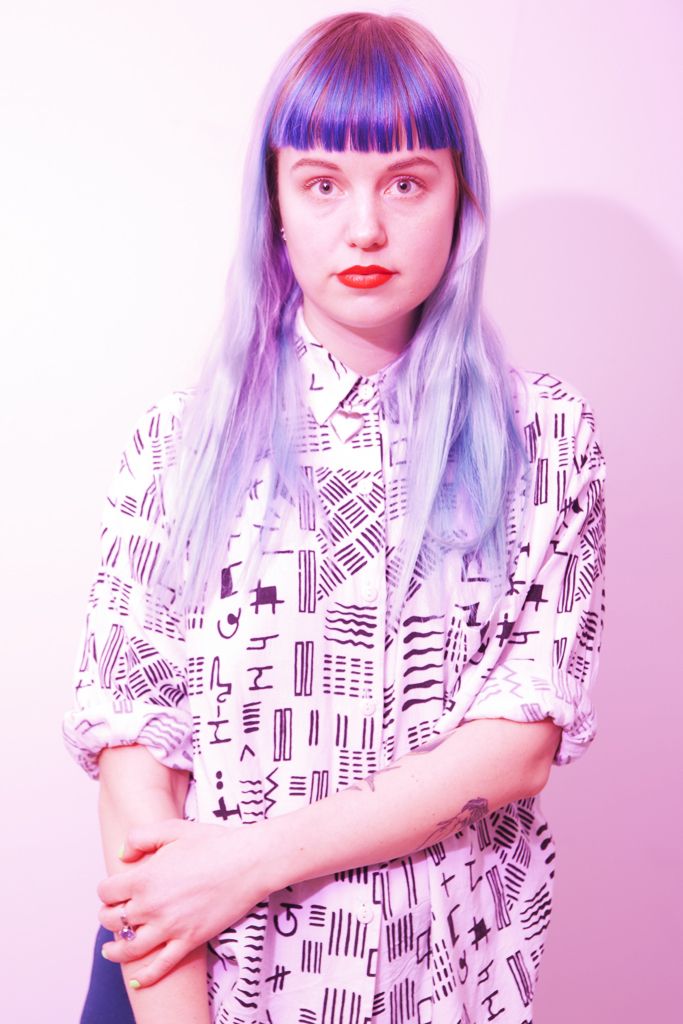 Ji Nilsson, Singer
-->
LISTEN
<--
Tell us about your background in music.
I grew up with a lot of music around me. My father is a composer and pianist, so music has always been very close to me and I've been able to record myself since I was very little. I started to write songs when I was about 7 years old (mostly about mermaids then).
Sweden has been known for its pop music for decades now. Have you noticed anything different about the newest wave of Swedish musicians to make it big overseas?

They're girls! And there's often a Pop/R&B-touch to their music.
What's the best place to check out during a traveler's first trip to Sweden?
I would say the Södermalm area in Stockholm. All the best restaurants, museums, bars and cafés are here, and in summer you can go after partying by the water that surrounds all of Stockholm! I mean it's wonderful to go swimming in the day time as well, but there's something special about seeing the sun come up at 2:00am and just dive into that (sort of) clean water.
What other Swedish artists should we check out?
Julia Spada, Marlene, Beatrice Eli, Noonie Bao, Seinabo Sey, Sabina Ddumba and many more!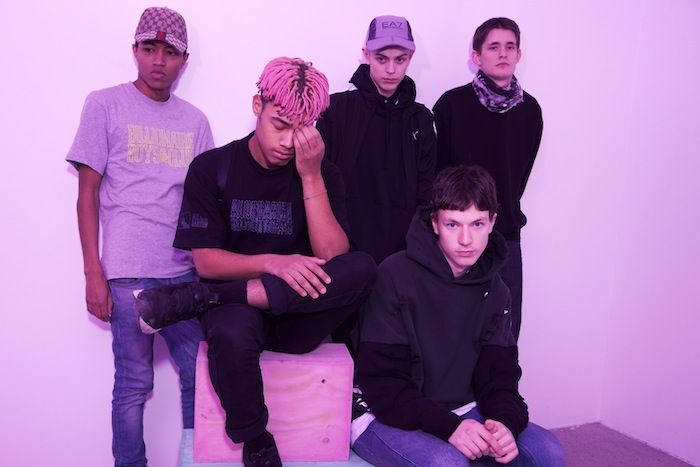 Gravity Boys, Rap Collective
(Thaiboy Digital, Ecco2k, Bladee, Whitearmor, Yung Sherman)
-->
LISTEN
<--
What are your thoughts on the Swedish rap scene?
It's not good. Not innovative.
Where are your favorite places to go out in Stockholm?

We stay home.
Where do you see the future of "Gravity Boys?"
Get famous or disappear
Are you working on any exciting upcoming projects?
Bladee is working on his album Rainworld and Thaiboy Digital is dropping his mixtape Tiger in late April. Expect new material from everyone!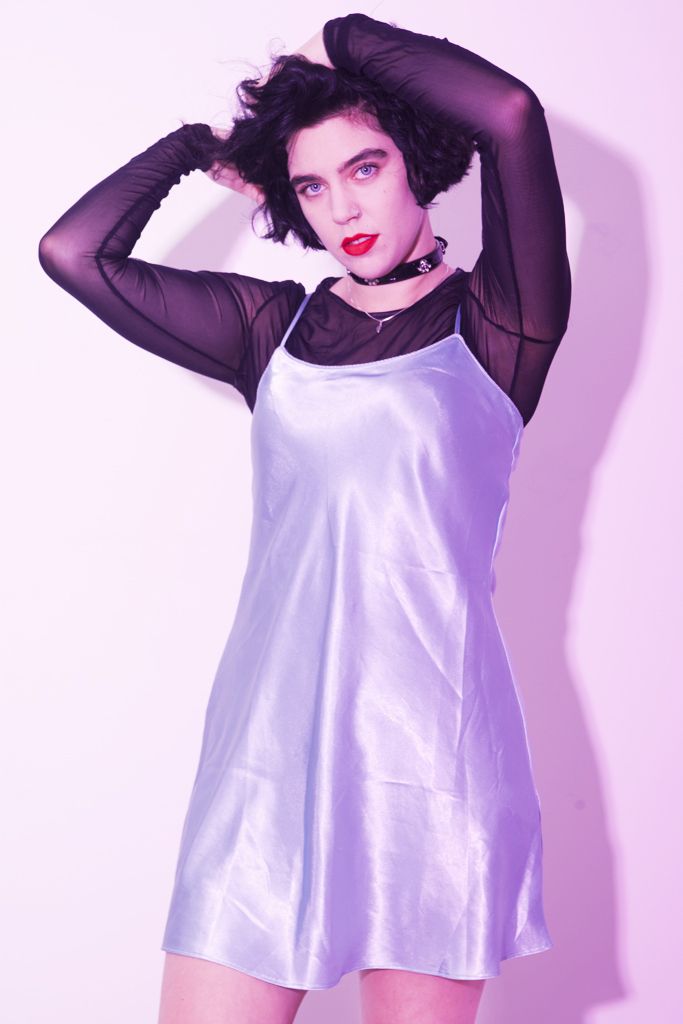 Beatrice Eli, Singer
-->
Beatrice Eli
<--
Who inspires you?
Artists who speak their mind. Be weak, strong, horny, in love, stupid, wise...just put it all out there.
Do you have any favorite Stockholm venues where you've performed?
Berns
in Stockholm is pretty sweet. It's one of the city's oldest venues if not
the
oldest. The décor inside is amazing.
What are some of the biggest differences between music tastes in Sweden versus the U.S.?
I think it's easier to be alternative and still get recognition in Scandinavia. I have a feeling the general taste is more mainstream in the U.S.
What's next for you?
Finishing my album. That's all I think about now.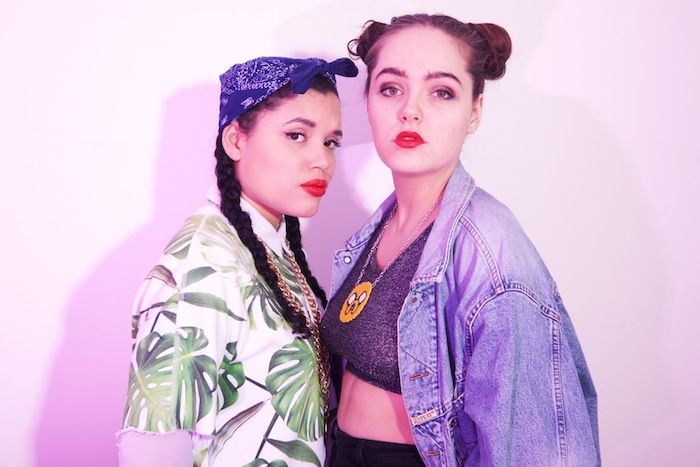 Anaye, Hip-Hop Duo
(L-R: Beastie and May D)
-->
LISTEN
<--
How did the two of you first meet?
We both went to the same music school and had sort of the same social circles.
What drew you both to hip-hop?
May D:
It was
the straight-forwardness in the music that attracted me. I've always been a talker, someone with many opinions. In hip-hop, you express and address issues in a way that doesn't exist in other genres.
Beastie:
I was a major fan of electro but went to school with the fellas in [rap group] "
BA$GRÄND CREW
," and I kind of got brainwashed! It developed into an urge to have the talent and technique that it takes to become a great rapper.
What's the field like for Swedish female rappers?
There has been a minor revolution in Swedish hip-hop over the past few years. Several female rappers have been in the public eye [lately] but when we started out the scene was pretty vacant. We're not saying that no Swedish female rappers existed two years ago, it's just that the media climate has changed, which is great! It's nice to know that there are other girls out there doing their thing.
What do you think of the association between female rappers and hyper-sexuality in the U.S.? Is it like that in Sweden, too?
First of all, we think that there's a lot of different ways to be sexy. We feel sexy while being funny, smart, talented, or even wearing sweatpants and eating chips while watching
How I Met Your Mother
. But we also feel sexy when we're shaking our booties on stage. But we think it's sad that there is this stereotype going on that will only allow a girl to be sexy with her clothes off and her body in a weird position -- when she's acting in a common "sexy manner." If that's something you want to do, just be aware of the social structures in our society giving us that mold to fit into...if you are aware, then go for it! We're down for the diversity.
Where are your favorite places to go out in Stockholm?
Wok Mee Café
-- cheap beer and cheesy words of encouragement on the walls. Swedish rapper NÄÄKEN mentions it in a song, and it's a perfectly shabby place to spend your weekday nights.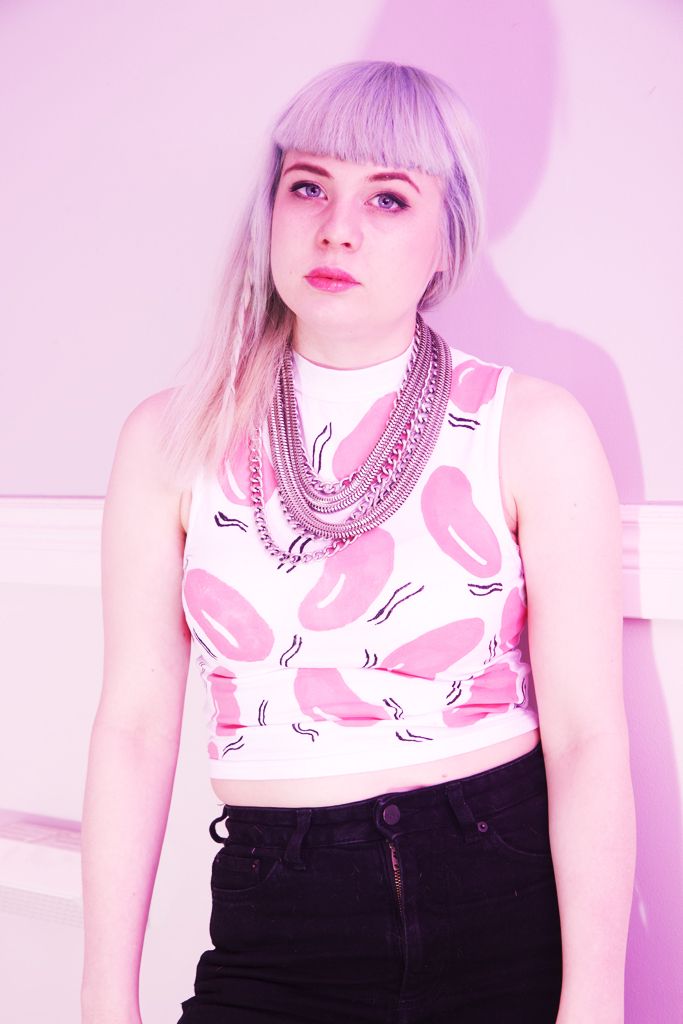 Julia Pugsi, Gothenburg-Based Nightlife Personality and DJ

Give us a little background on your work in nightlife.


I've been working as a DJ for the last five years and arranging parties at clubs for about four. I also write for one of Sweden's biggest magazines about nightlife. My goal is to encourage club culture to evolve and become more interesting. Right now I think it needs a bit more diversity in Sweden.

Gothenburg and Stockholm have a famous rivalry. How do the club scenes compare to one another?
One thing Gothenburg has that is missing in Stockholm is the underground clubs.The underground clubs are very mixed -- there's everything from raves to parties where only women and trans people are welcome.

What's your favorite weekly or regular party?
I get bored easily but the underground clubs always surprise me. One of my favorite clubs is CAKE, which I help promote. When we started three years ago, we wanted to change the heteronormative hip-hop scene and didn't expect to get all the positive feedback we've been getting. It was something many people had been missing here.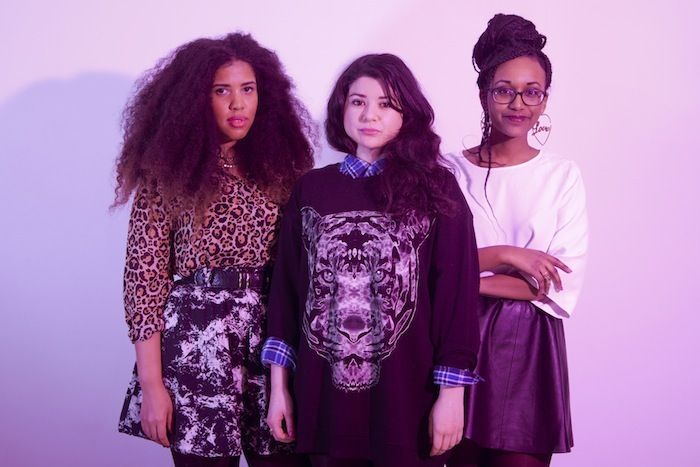 Valerie Kyeyune Backström, Mireya Echeverría Quezada, Judith Kiros, Bloggers of Rummets.seWhat topics do you cover on your blog?
Moms, racism, whiteness, hair, suckers, anti-blackness, feminism, class struggle, Twitter, fashion, music, identity, LGBTQ rights, media, and how we are going to take over the world.
What connection, if any, do you believe race has with music in Sweden?
You can tell that there's a connection in the way that the police and society treat rappers, as well as their fans. For example, when rappers (who are of color) do gigs at larger venues, the police presence increases significantly. At the same time, inner city clubs organize hip-hop parties for an almost all white, rich, and privileged audience, at venues where they usually don't let PoC in...Where Miley Cyrus-esque blond chicks with fake cornrows "twerk" for skinny white guys with gold chains and snapbacks...
What's your favorite concert venue in your city?
Every time
Ham City
in Stockholm books an act it's great!