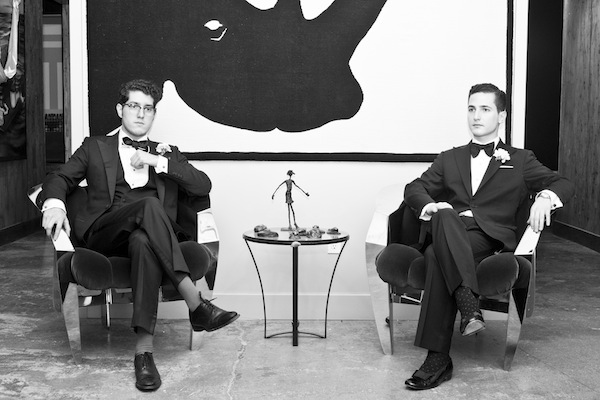 I have lots of man-jewels (designers like Cast of Vices and Miansai are my faves) but I can't strap on tons of rings and necklaces without feeling too Steven Tyler. Plus, I'm often at events in black tie, when you you can't even see my precious bijoux. Enter
M. de PHOCAS
, the luxe and refined cufflink collection designed by
Alexis Zambrano
and
Jesus Torres (
pictured above, L-R). The cufflinks are so d-vine that when I visited the designers in their Chelsea studio/mini-factory (all their pieces are dreamed up and crafted in-house), they were busy crafting a pair into earrings for the queen of chic:
Carolina Herrera
. I chit chatted with Zambrano about who the mysterious Monsieur Phocas is, Herrera and all things bling.
How did you and Jesus meet? 
We grew up together in Mexico and have been friends ever since. We were sent to the same boarding school in New Hampshire when we were 12 years old. We became closer friends there, especially in the art room where we spent most of our time.
You both studied architecture. How did you end up designing cufflinks?
We were drawn to different fields of design, one of them being jewelry. We started creating cufflinks similar to the ones we remembered our grandparents wore when we were young.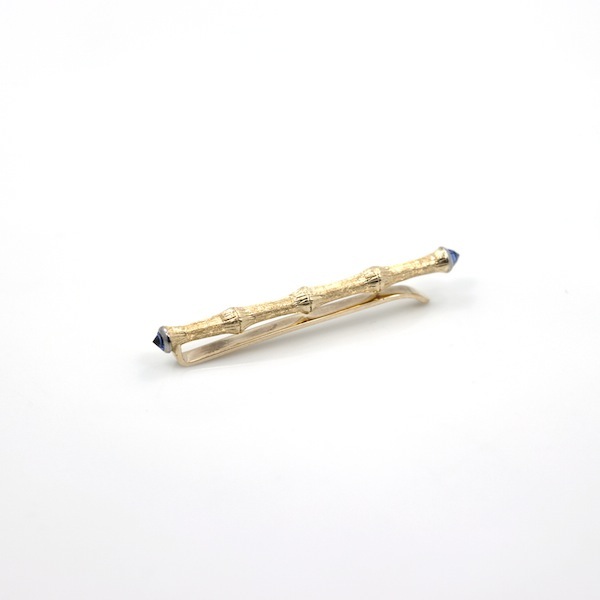 Above: Bamboo sapphire tie clip

Tell me the story behind your name and what inspired you to use it?
Monsieur de Phocas was a loosely autobiographical novel written by Jean Lorrain at the beginning of the 20th century. It was about a man who was obsessed with beauty. The idea of decadence never sufficed for Lorrain --  he was obsessed with details and the composition of beauty. We use the name M. de PHOCAS as a tribute to the things that inspire us to grow our curiosities and stimulate our senses for wonder and appreciation of details.

Tell me about some of the custom work you have done, like the earring you made for Carolina Herrera.
We've been doing custom pieces for several of our clients. We've also been fortunate to have the opportunity to be critiqued by a couple of designers and people who we truly admire like Mrs. Herrera. She has been very influential in how we have developed our brand and has guided us with her knowledge of the fashion business. She liked our pansy cufflinks and commented on how she wanted them as earrings, so we made a pair of pink pansy enameled earrings for her.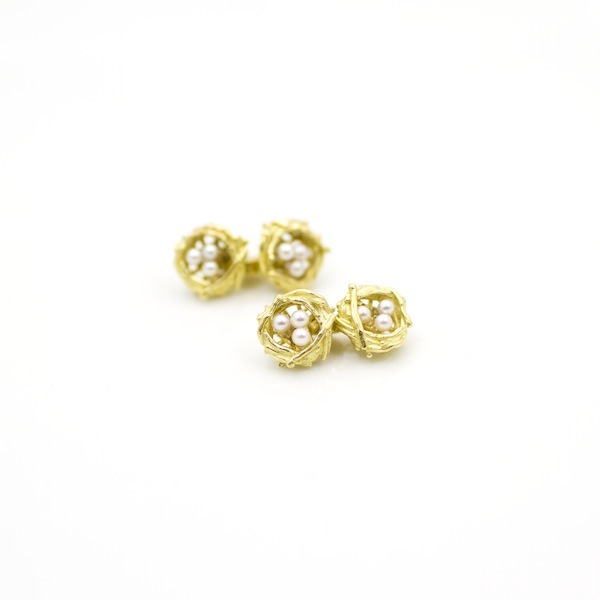 Above: Gold nests

Where do you see the company in 5 years?
There are so many places we'd like to take M.de PHOCAS, from growing our men's and women's jewelry lines to starting a leatherwear collection and doing home accessories. The possibilities seem endless. We're just taking it all one step at a time.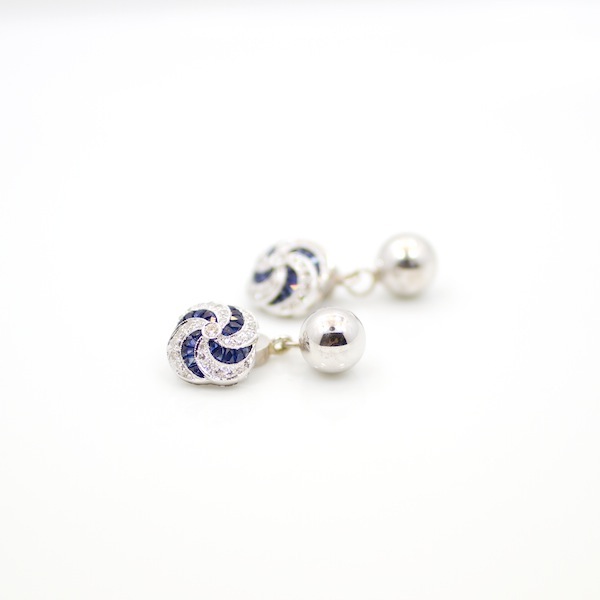 Above: Sapphire cufflinks