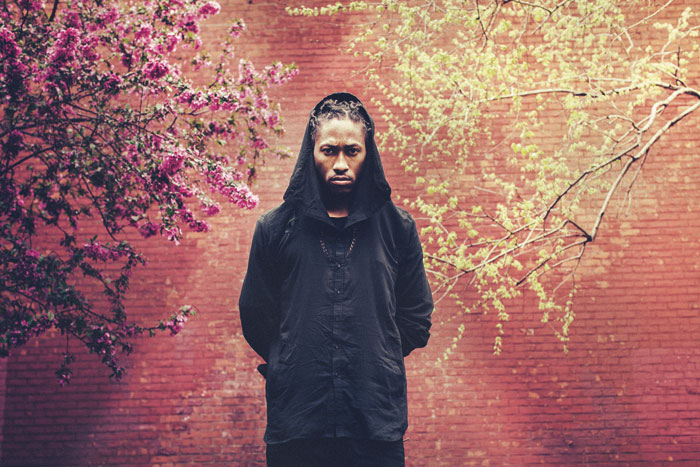 The last of the space jams from Future's 2012 debut album
Pluto
have finally left the airwaves, but the cosmic dust has hardly settled on the Atlanta rapper's emotive rasp. Six of the top 30 songs on Billboard's R&B;/Hip-Hop Airplay chart still bear his name­, including the street banger "Karate Chop," a single from his upcoming sophomore release
Future Hendrix
; the Lil Wayne smash "Love Me," on which he sings the hook; and his girlfriend Ciara's latest hit "Body Party," which he co-wrote. His versatility lets him go after a wide audience: in his words, "whoever has a soul, people that have emotions, even some people that don't have emotions."
Having grown up in the Kirkwood neighborhood of Atlanta (in Future lingo: "Lil Mexico") as Nayvadius Wilburn, Future comes from Southern rap royalty: His cousin is Organized Noize/Dungeon Family co-founder Rico Wade, in whose studio he crafted his talents -- much like Outkast and Goodie Mob before him. "It was a great experience to work around professional guys and see the writing process: how to make a bridge, different ways to come up with hooks," he says. Originally assisting on Wade's production and writing projects, Future eventually had his own commercial breakthrough as the featured artist (and ghostwriter) on YC's 2011 hit "Racks." A series of mixtapes saw Future make his name as a rapper capable of weaving melody into his flows without betraying his technical skill, as well as an A-plus hook writer who can work as easily over the blaring horns of trap rap as he can over the arpeggiated synths of hip-hop super producer Mike WiLL Made It.
Though Future has yet to announce the release date of
Future Hendrix
, he has already amassed quite a list of rumored features and producers, including Kanye, Diplo, Lil Wayne and André 3000. According to the rapper, the album will be more "soulful" than his previous work, both in content and production. But while
Future Hendrix
may surpass
Pluto
artistically, his first album certainly redefined Atlanta rap -- and the solar system. As Future explains, "Pluto's not a planet anymore! It's a CD!"
Listen to Future!