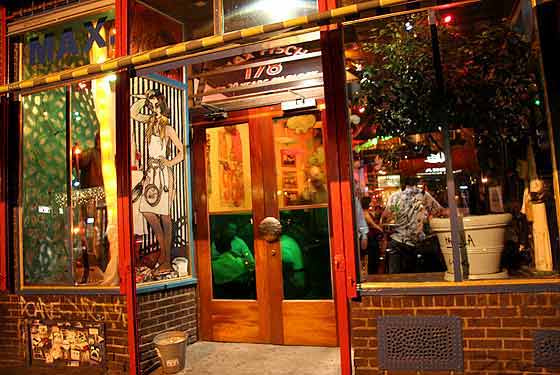 It's official.
Max Fish
is closing on January 30th. Unfortunately, the bar's owner
Uli Rimkus
couldn't reach an agreement with the building's landlord, and the neighborhood's ever-increasing rents have forced her to close up shop. Until then, the storied bar on the Lower East Side's Ludlow Street will keep on pouring and partying as it has for the past 21 years.
But fear not, Fish fans, Rimkus plans on reopening in the near future with the same friendly bartenders and friendly prices. "We plan on celebrating the last few weeks as much as we can," says Rimkus, a neighborhood pioneer who founded the seminal art bar back in the days when the now bustling streets were considered dangerous. This Sunday kicks off the celebration with the annual Max Fish birthday party. Another casualty of the economy and greedy landlords is the
Pink Pony
next door to the Fish, which Rimkus confirms is also slated to close. At this time, it's unclear whether the restaurant will reopen.


Photo from GuestOfAGuest