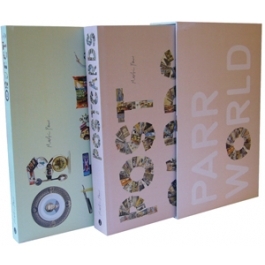 Here comes the perfect holiday gift and collector's item for Martin Parr fans and lovers-of-the-absurd alike! The British, self-proclaimed "populist" photographer and serious collector of all things kitsch has come out with Parrworld: Objects & Postcards (Aperture), a new two-volume collection of objects, curiosities and garish postcards (he has a collection of over 20,000) from his long thrillride of a career. To mark the release, Parr will be chatting and signing copies of his book at The Strand on Tuesday, Dec. 16. The man is known for his irreverent sense of humor, which we are sure he'll be displaying at this CAN'T MISS event.
When: Tuesday, December 16, 7 p.m.
Where: The Strand, 828 Broadway, 212-473-1452.