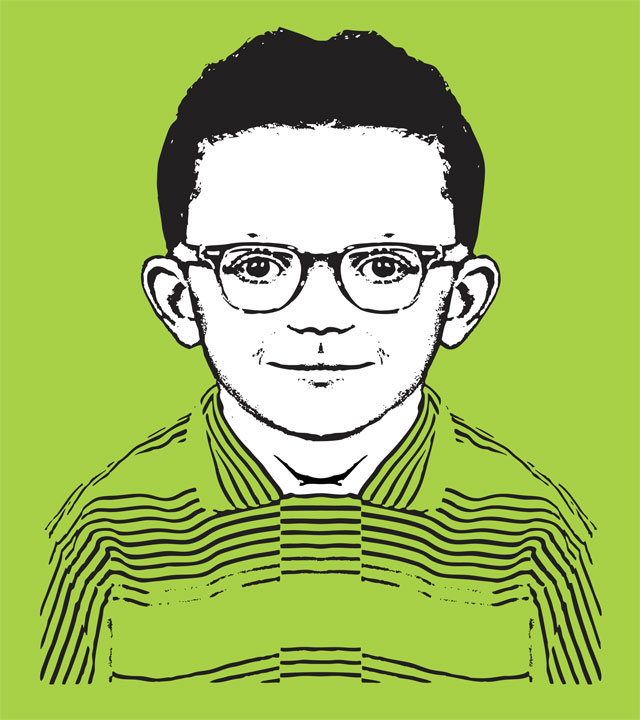 "Self-Portrait," 2012


Mothersbaugh is a musician, composer and singer who cofounded the pop band DEVO and scored many of Wes Anderson's films. His art is shown at galleries and museums worldwide.
Describe your art in three words.
Asthmatic repetitive trimpy.
Describe your music in three words.
Antsy rotund tremulous.
Which came first, the art or the music?
Art. I got glasses at 7 1⁄2 and was shocked to see what things really looked like.
What is the relation between songwriting and making art for you?
They are the same thing, but different. Audio and visual art are the same, it just matters to me if it's public or private.
How do you express yourself through art in ways that you can't through music? And vice versa?
The brain is like an octopus that uses different arms to draw with than when it's playing guitar.
How do you make time for both? And do you make music at different times of the day than art?
When I'm writing for a film, after I finish a cue, I get my engineer to mix it into the movie. That gives me an hour to go next door and work on paintings. Also, I draw every night at 3:30 a.m.
What are you currently inspired by?
The aging process.
What are you working on right now?
A museum retrospective with MCA Denver.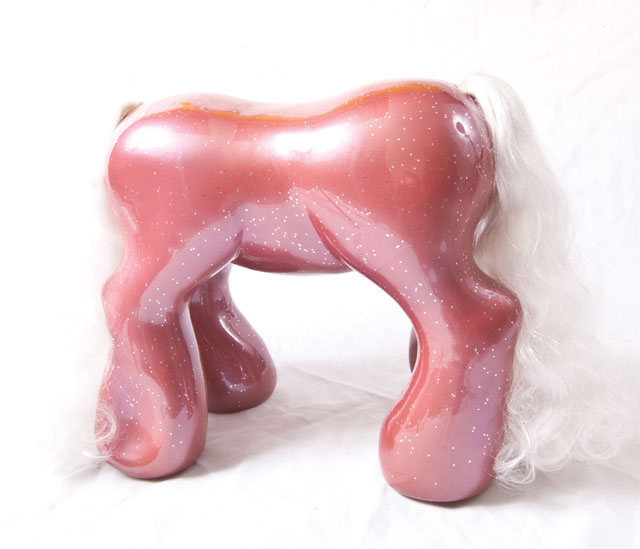 "50 Foot Tall Scale Model of Purposed Farewell Arch to Luxembourg City," 2012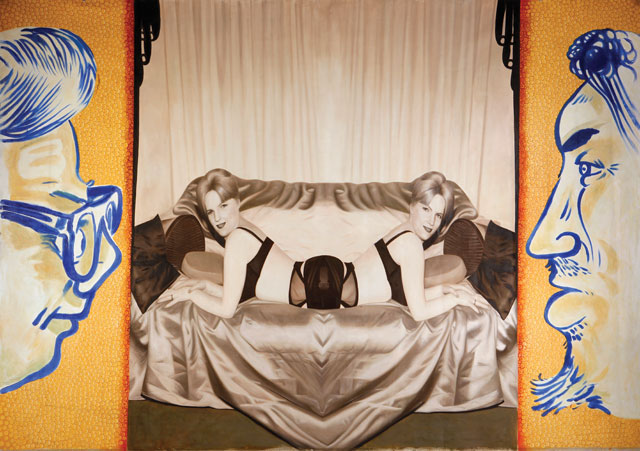 "Peeping Toms," 2008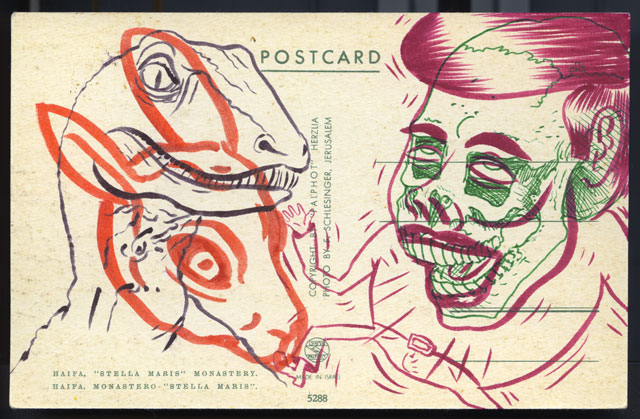 "Archaeology 5288," 1993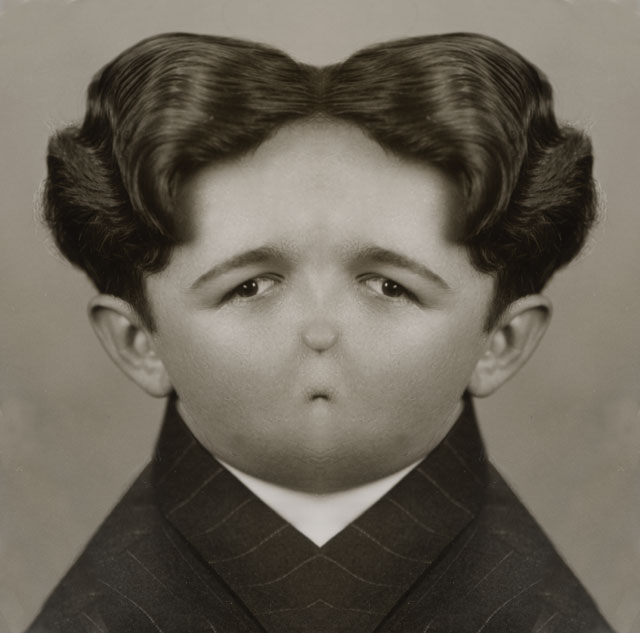 "Anita's First Boyfriend," 2006