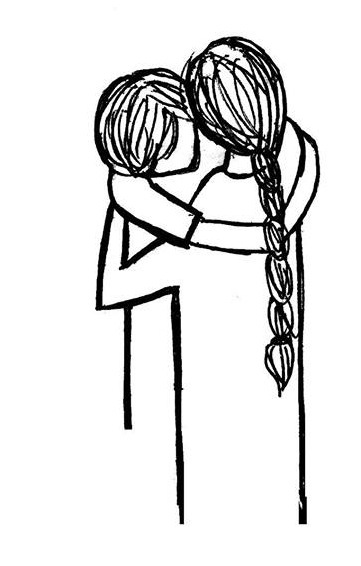 Have you hugged a performance art legend today?
Marina Abramović
-- whose work has been seen everywhere from the Museum of Modern Art to
Jay Z's latest video
-- has announced that she will host two new events called "The Embrace." One will be held in New York City and another in Europe as a thank you to the backers of her
Kickstarter
campaign to create the Abramović Institute in Hudson, NY. During the event, Abramović will hug each and every person who donated $1 or more to the institute (which, as a center dedicated to the presentation and preservation of work including performance art, dance, theater, music, film and opera, is a very worthy cause). A few thousand hugs may sound overwhelming, but after staring into the eyes of MoMA patrons for 700 hours, it must be a breeze! The Abramović Institute Kickstarter campaign launched on July 26th and has a goal of $600,000.
Illustration by Cassandra Long