Yesterday Marc Jacobs showed a candy-colored collection that brought '90s rave-culture to couture. His models' look, including neon platform boots and copious sparkles, were topped with pastel-rainbow-streaked dreads, handmade by an Etsy seller.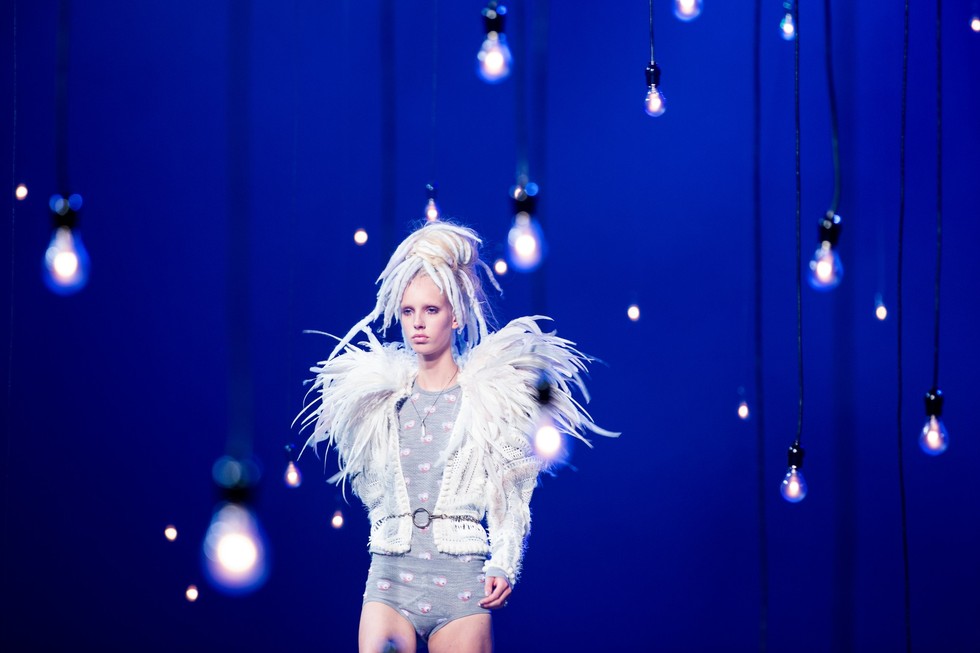 Sam Deitch/BFA.com
The choice to send a phalanx of mostly white models down a runway wearing dreadlocks was met with backlash on social media, with many calling Jacobs out for cultural appropriation--particularly on one photo in the brand's Instagram. Jacobs himself responded to the criticism in the shot's comments, writing that "I respect and am inspired by people and how the look. I don't see color or race-- I see people." While his response acknowledges the controversy, it also misses and misconstrues the reasons why women of color are offended by his use of locs in his show. The Shade Room provided a screencap of Jacobs' comment (made from his own account), which can be read in full below.
He also attempted to parry critic's arguments by noting, "funny how you don't criticize women of color for straightening their hair."

A commenter, lovekalalou, was one of many who tried to explain why straightening was different--and actually only further pointed up the problems of cultural appropriation: "Black women get upset to see dreads/corn rows/Bantu knots in fashion shows on non black women because it deems these styles as "fashionable" on white women but "ghetto" on black women. Black women are discriminated against in daily life, workplace, and in schools for these hair styles."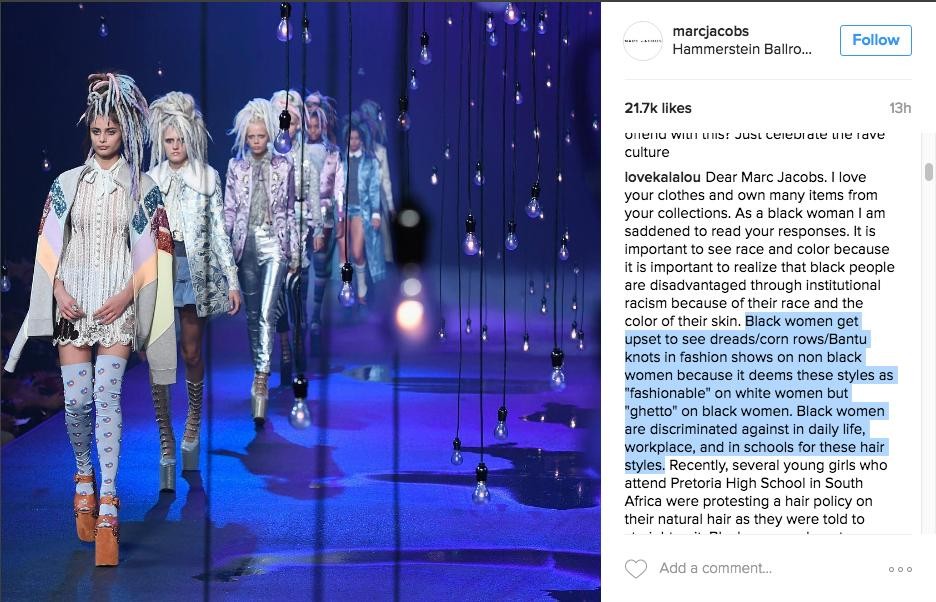 [h/t The Cut]
Splash photo by Noa Griffel/BFA.com.