Manhattan Mini Storage Takes on Bush Administration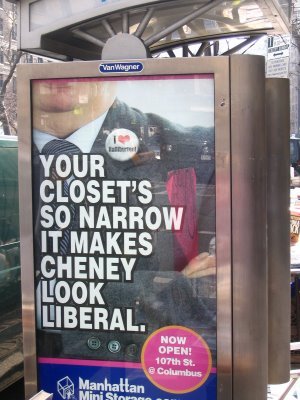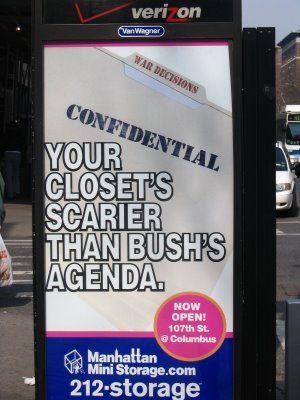 Yesterday, as I was stuck in traffic on the West Side Highway, I noticed that whoever's running Manhattan Mini Storage these days has some serious balls. Their new ad campaign, which makes fun of/attacks the Bush/Cheney administration, is really funny and pretty shocking. I guess because MMS really corners the mini-storage market in New York (and they know who they're audience is -- liberal New Yorkers stuck in traffic on a Saturday on the West Side Drive) they can do whatever the heck they want! Go Manhattan Mini Storage, go!
Photos from Manhattan Chowder.