Welcome to Guys, Guys, Guys month on Papermag.com -- an online companion to our Girls, Girls, Girls issue on stands now. Join us in the coming days as we reflect on the many facets of modern masculinity, queer culture, the subversion of traditional male norms and what it truly means to be a dude in 2016.
These image makers turned their eye toward the male form and created a new paradigm that celebrated (and capitalized on) the beauty, vulnerability and sexuality of the male body. From photographers to pornographers, herewith the founding fathers of the male-on-male gaze.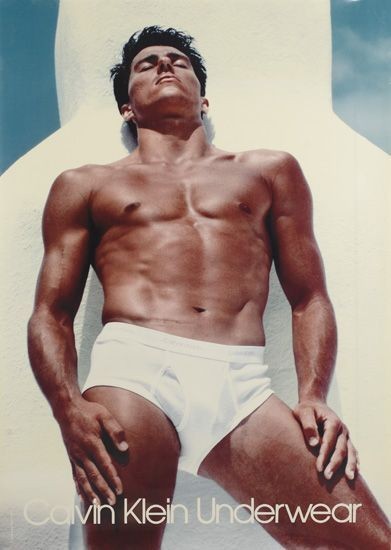 Bruce Weber
Weber's signature black and white images of the male form for brands like Calvin Klein and Abercrombie & Fitch in the '80s and '90s did more to elevate the beefcake ideal than the fig leaf. After shooting for GQ and Andy Warhol's Interview it was his groundbreaking, and usually controversial, advertising work that cemented his place in the pantheon of image makers (his A & F Quarterly mailers from the late 90s are eBay holy grails). The picture of olympic pole vaulter Tom Hintnaus in 1981 for Calvin Klein Underwear upended how to market white briefs to the world and the rest is Madison Avenue history.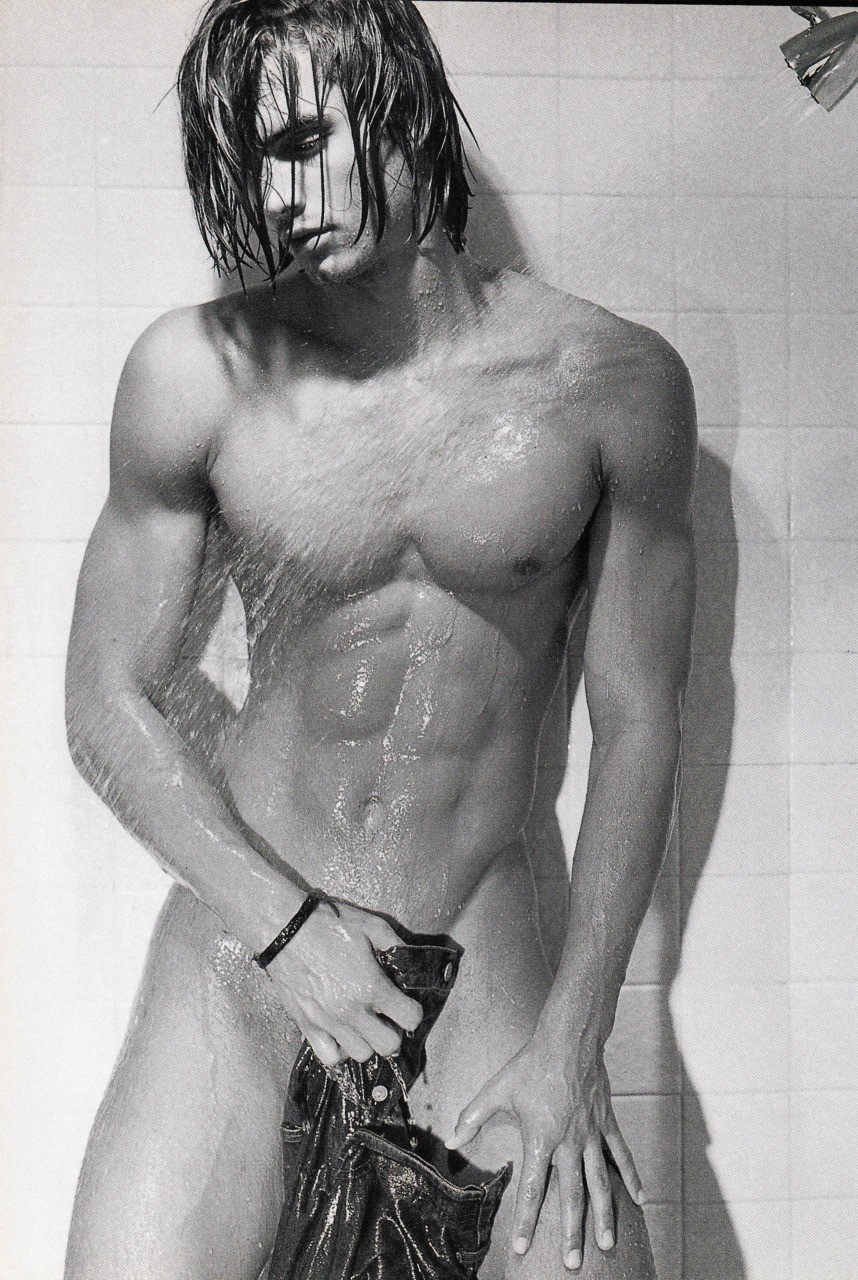 Calvin Klein
The minimalist American designer was nothing short of a maximalist when it came to the impact of his ads. He was arguably the first designer to nakedly exploit the sex appeal of the male body on a large scale and create buzz with with how little of his clothes the men in his campaigns were actually wearing. From a soaking-wet Marcus Schenkenberg dangling a pair of strategically placed jeans in the shower or Kate Moss tugging at Mark Wahlberg boxer briefs, Klein's ads were, and continue to be, events in and of themselves. Working with art director Sam Shahid and photographers like Bruce Weber, Herb Ritts, Steven Meisel and Peter Lindbergh (to name just a few), the brand made rippling muscles, chiseled abs and carved-from-marble rears the height of American guy chic and Klein a millionaire several times over.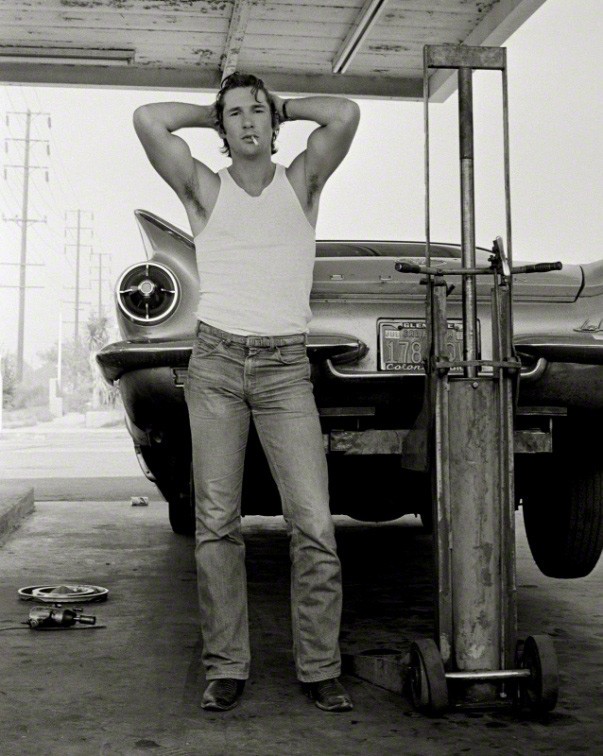 photo by Herb Ritts
Herb Ritts
A languorous 1977 photo series of a then unknown actor named Richard Gere at a deserted California gas station kick-startedthe career of one of the more original and poetic photographers of the last century. Ritts favored the stark and surreal backdrops of the American West's deserts and seascapes to depict the male form in its most unencumbered state. Beyond his countless fashion and celebrity covers for Vogue and Vanity Fair, it is perhaps his music video for Chris Isaak's "Wicked Game," the shirtless singer rollicking on a black sand beach with Helena Christensen, for which he is most remembered.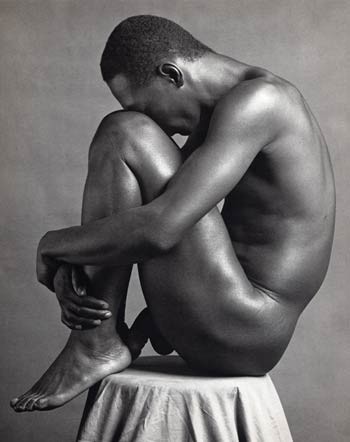 photo by Robert Mapplethorpe
Robert Mapplethorpe
Mapplethorpe's arresting images of the men he knew and loved in 70s and 80s New York were groundbreaking in their jarring yet elegant depiction of the male body and sexuality. His series of nudes and phalluses are as poignant as an IrvingPenn portrait and speak to the rawness of the moment. Never before had a photographer so unflinchingly turned his gaze on this subject with such confounding and unforgettable results.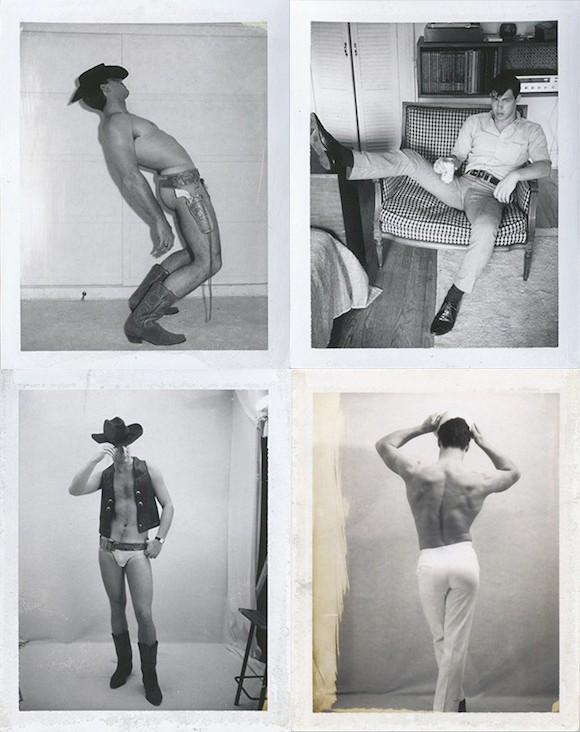 photo by Jim French
Jim French
The photographer and founder of gay erotica empire Colt Studios broke through theglut of hustler beefcake that proliferated in the last half century with an eye towards guy-next-door hunks and well-produced, if tongue and cheek, photo spreads. He brought gay sex out of the seedy alleys and sex clubs of the 70s and into the high gloss light of day. Even as AIDS laid waste to much of his audience he made sure to keep reminding them that sex was still a source of necessary and life-affirming joy. His body of work is celebrated in all corners of culture, from adult magazine shops to high end collectible coffee table books.
Pierre et Gilles
With their highly stylized and manipulated images, French duo Pierre Commoy and Gilles Blanchard created their own vocabulary of male beauty and defied more limited views of masculinity in photography. Drawing on historical imagery and religious tropes, the pair's playful but unmistakable style is a saucy riposte to earnest and worshipful depictions of the male body and sexuality that plays self-aware artifice against the more weighty backdrop of male vulnerability.