Diplo's hugely popular side-proj, Major Lazer, has a particularly bonkers, and downright incredible video to match with a stellar remix of their track "Light it Up," featuring Nyla and Fuse ODG.
THIS IS REAL DOPE.
LIGHT IT UP [REMIX]
MOTION CAPTURE
BY @METHOD_STUDIOShttps://t.co/JWBLC1ybhu
— MAJOR LAZER (@MAJORLAZER) June 16, 2016
Remixed and filmed by Method Studios, the technologically next-level video features a faceless figure dolling up some seriously 'xpert dance moves, while disassembling and re-constructing itself with various materials.

According to the website for the studio--which is responsible for effects in movies like Baz Lurhman's remake if The Great Gatsby, and The Hunger Games-- the technology is described as:
Motion capture, procedural animation and dynamic simulations combine to create a milieu of iconic pop dance moves that become an explosion of colorful fur, feathers, particles and more.
Explosion, it is.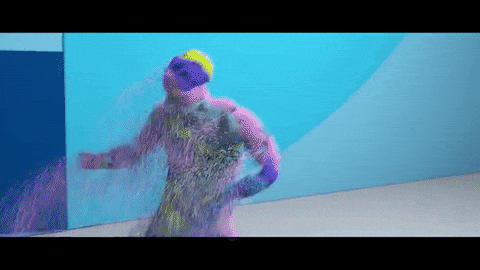 Watch the video below.