Fresh off a recent and very compelling interview with The Guardian, and a plug by ex-Mila Kunis on the Howard Stern show, Macaulay Culkin returns in full, fiery glory.

The former child-star turned recluse was apparently spotted by a Page Six "spy" telling a cashier at aDuane Reade in Manhattan's NoHo, that he saw a leprechaun on their shoulder.
"It was a spider … a really big spider," the actor joked, after a cashier told the spy they had something on their shoulder. "Actually, maybe it was a leprechaun."
If anyone is going to see a leprechaun at Duane Reade, it's Macaulay Culkin.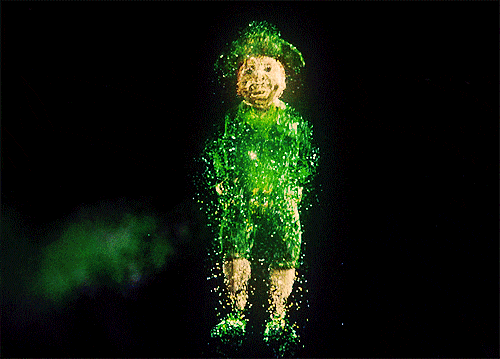 As we reported, Page Six has been in a renaissance of its own lately, breaking the official story of 2016 about the rapturous moans of Justin Bieber during a two-man massage.
I believe Macaulay, though; I've been to Duane Reade in Midtown East after 11 p.m.