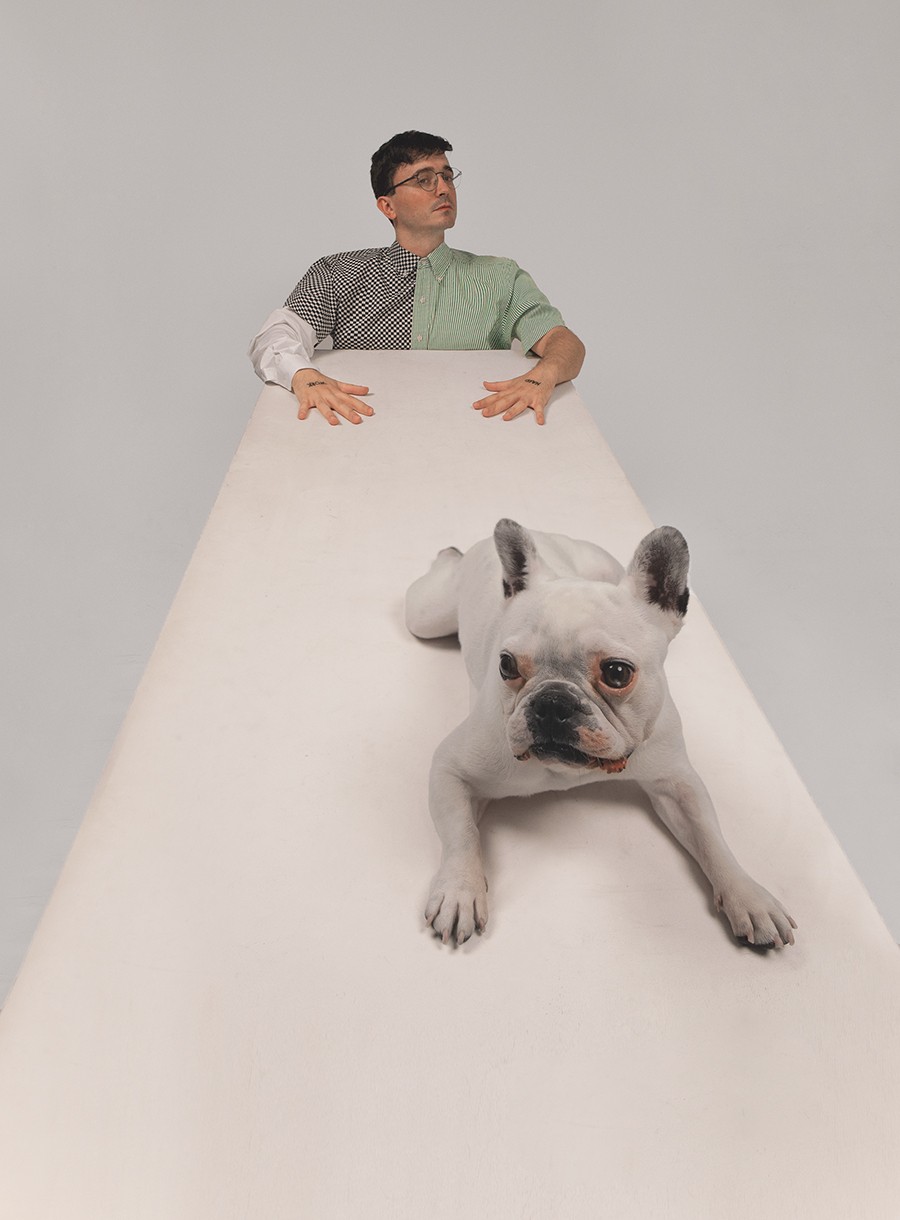 Photo by Filip and Kito; shirts by Polo Ralph Lauren and Vans
During a time of transition and uncertainty in the print media industry, one of the brightest lights to emerge from the chaos is Luis Venegas, the Spanish founder and editor of four limited- edition print publications: Fanzine137, EY! Magateen, C*ndy and The Printed Dog. While each outlet's subject matter appears totally distinct from the next -- Fanzine137 focuses on high-brow art and photography; EY! Magateen examines youth culture through the eyes of strapping young men; C*ndy is a fashion magazine that aims to explore and empower transgender identity and culture; and The Printed Dog celebrates man's best friend -- they all share Venegas' sensibilities, interests and humor.
This wide-reaching, visionary mix of ideas and themes can also, perhaps, be attributed to the Madrid-based editor's unconventional trajectory in the magazine industry. Completely self-taught, Venegas had no experience in journalism before he launched his first publication (Fanzine137) in 2004 while working for famed Spanish designer Sybilla. But it turns out he didn't need to have gone to journalism school or slogged long hours as an editorial assistant; having always been a voracious magazine reader growing up, he discovered he possessed an almost encyclopedic knowledge about the fashion industry and magazines. His knowledge was "a normal thing," he says."Even though I was learning things [about magazines], I was just having fun looking at them." In the decade-plus since he decided to enter the game, he's drawn praise for many of his editorials, interviews and eye-opening images, including his C*ndy covers, which have featured Jared Leto, James Franco and Chloë Sevigny in drag. As he continues producing new issues of each publication, one major principle guides him along: discovery. "The first time I heard of David Hockney or Irving Penn, I saw them in magazines," Venegas says. "Now I feel like as an editor, I have the obligation to look for these kinds of people to get others inspired in the same way that I was -- and still am."