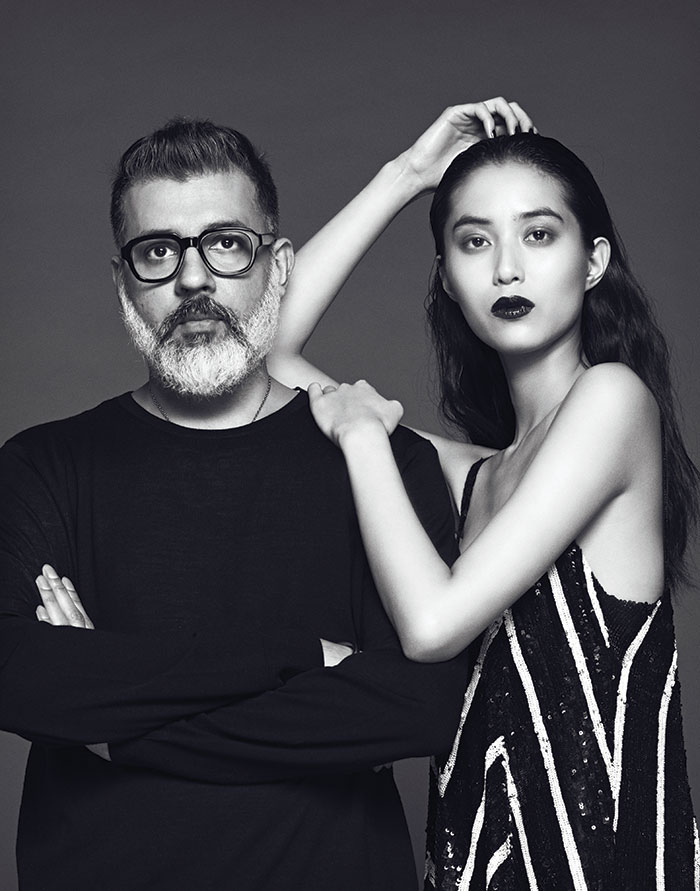 "I think it's great to have a bit of bad taste," says Indian-born, London-based designer Ashish Gupta, whose eponymous line of hand-embroidered sportswear has redefined luxury fashion since cult London retailer Browns first ordered his sequined jumpers in 2001. "You need to know where to draw the line, but to me, it's more interesting to reference ideas of supposed bad taste than be perfectly coordinated and put together. That's so dull."
Although sequins, tracksuits and chunky white trainers might typically be considered Middle America mall-wear, with Gupta's glamorous and at times cheeky touch, even these corny looks become cool and covetable. "People were afraid to wear sequins so I wanted to make them super wearable, and a tracksuit is so easy," says Gupta, who's gone from underground sensation to Topshop collaborator. (His next collection for the retailer is out in May.) "I love the idea of throwing sequins on. I want it to be where you throw on a pair of sequined track pants, a battered old jumper and some high heels and you look like a million dollars. I think that's a really modern way of dressing."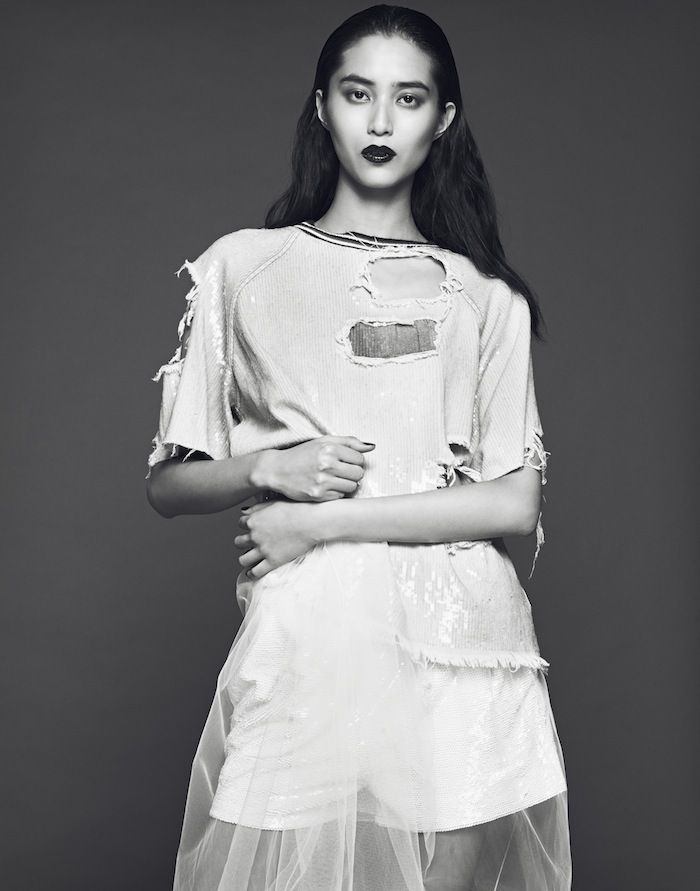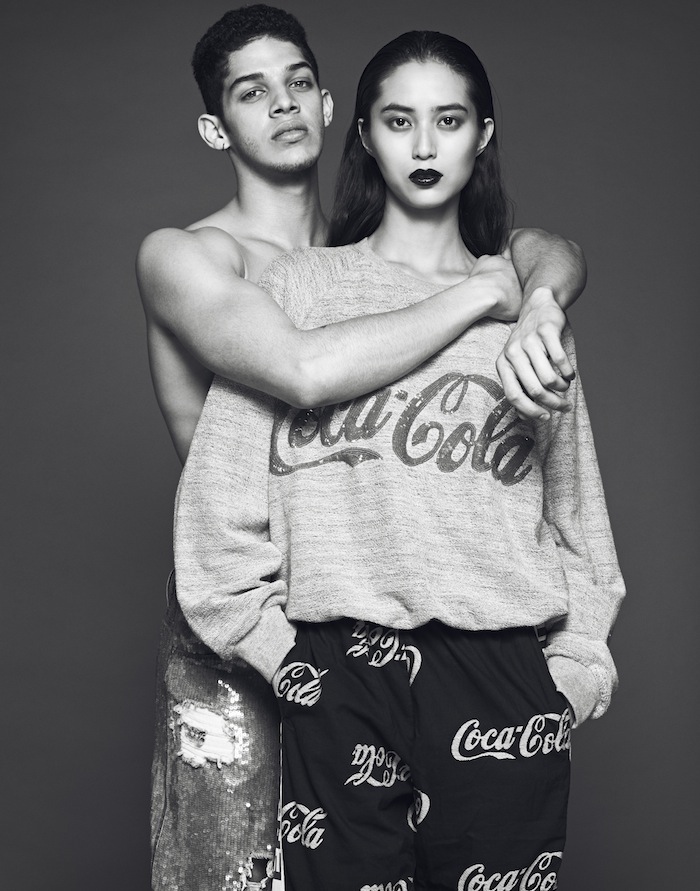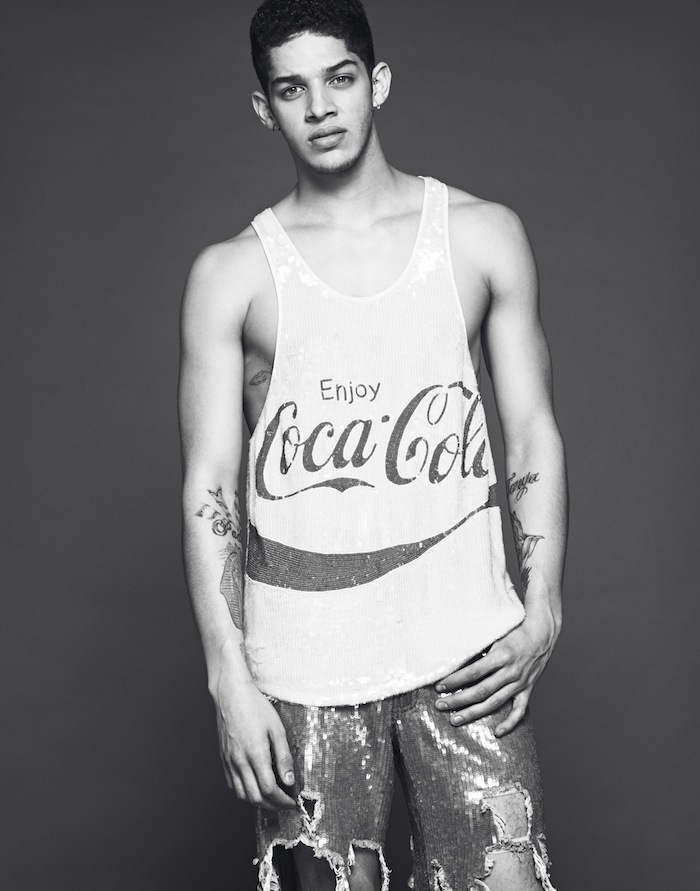 No matter the precarious edge on which his style references -- Americana, mathletes, party girls -- teeter, Gupta's handcrafted production process and four-figure price tags embody luxury fashion. "It's a really precious process," Gupta says. "Every sequin is sewn on by hand. It's like three grown men working on one dress a week, so we can't make a thousand pieces, which makes it even more special."
For his spring collection, Gupta emblazoned his sequined looks with the iconic Coca-Cola logo -- epitomizing his luxe-meets-pop aesthetic. "There have always been people that completely got it while others took some convincing," Gupta says. "It's a bit like Marmite. You're either going to love it or hate it, and that's fine."


Stylist: Chris Preston
Art Director: Akmal Shaukat
Makeup: Lucy Gibson at Phamous Artists / Hair: Darren Hau at Lovely Management / Manicurist: Sarah Valentine / Shenyue Ding and DJ James with Models1