London is known for producing some of the world's most innovative talent. With a strong support system provided by the British Fashion Council in place and international talent flocking there fast and furiously, the city continues to surprise and excite -- leaving us in awe of their designers' unprecedented imaginations and feeling giddy about fashion again. Here are the shows we won't be missing this season.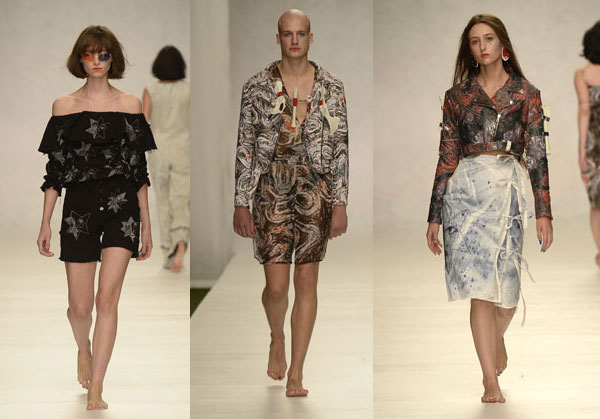 Claire Barrow
Since graduating from University of Westminster in 2012, the Stockton-on-Tees native has created a buzz with her hand-painted leather jackets, even creating capsule collections for British brand
Joseph
and cult-luxe retailer
Matches
. Barrow isn't as much DIY as she is DLC -- Definitive London Cool. After three seasons with the designer launch pad collective
Fashion East
, Barrow is set to show her art-infused designs as part of the British Fashion Council's talent identification scheme,
NEWGEN
.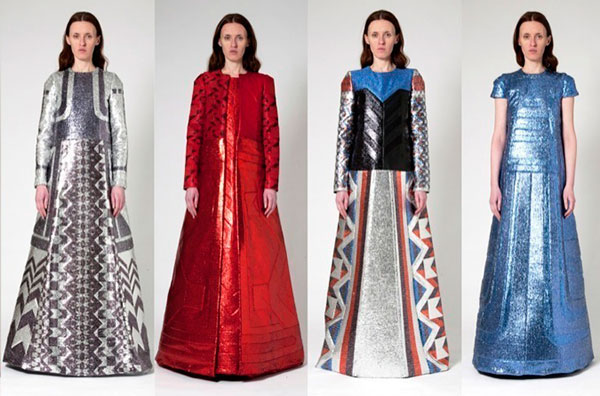 Sadie Williams

Since graduating with Distinction from Central Saint Martins last year, Sadie Williams' glittery 'tomboy princess gowns' have been exhibited in London and Holland, landed her on lists like Selfridges' 'Bright Young Things' and
Grazia
's 'Ones to Watch' and been produced for
Barbie
. Royal, regal and robust, Williams' totemic designs are the perfect example of London designers' eclectic traditionalism.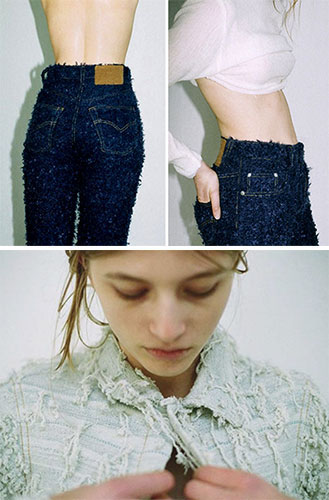 Faustine Steinmetz
After the denim craze a few years back who knew there was anything new left to do? Faustine Steinmetz did. In her East London studio (that's where all the cool kids are these days) the Central Saint Martins grad spins, dyes, and weaves her own fabrics to create handcrafted denim looks that are a textured feast for the eye. NEWGEN's swept her up this season for their Somerset House showcase, and we can't wait to see more of her new wave classics.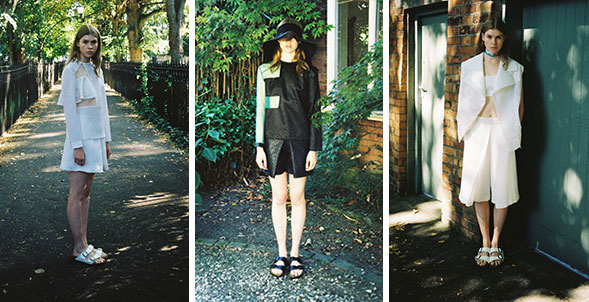 Danielle Romeril

After graduating with an M.A. from the Royal Academy of the Arts in 2010, where she received prestigious awards like the Swarovski & Sophie Hallette Award, the I.F.F. Award (International Flavours and Fragrances) and the Fiskars Award, Romeril worked with Alberta Ferretti in Italy before launching her own label in 2012. Playing with optical illusions and surface texture, the young Irish designer creates pretty pieces with a subversive, punk edge.  This season, she'll show her fall/winter collection at NEWGEN for the first time.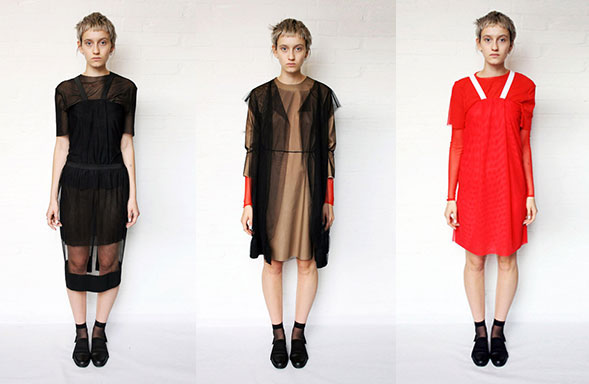 Phoebe English

A favorite of PAPER stylist Victoria Gregory, Phoebe English's beautifully constructed designs earned a rave review last season from
Style.com review
and excited the fashion scene with her potential. Plus her designs look cool, chic and comfortable all at once -- who can argue with that?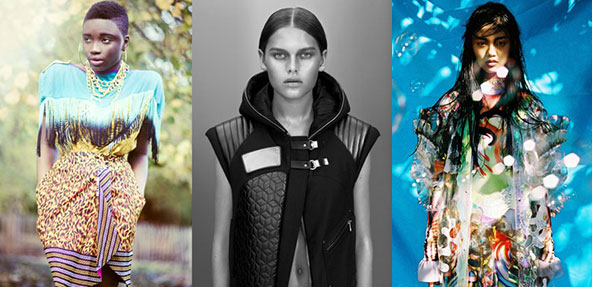 BFC's International Fashion Showcase
In 2012 The British Fashion Council launched the International Fashion Showcase to celebrate London's position as an international fashion destination with a rep for nurturing emerging talent. Selecting one designer to represent their nation, each country showcases exhibitions in their respective embassies during London Fashion Week. For the first time this year, 14 designers will be represented at The Strand, the hub of LFW.