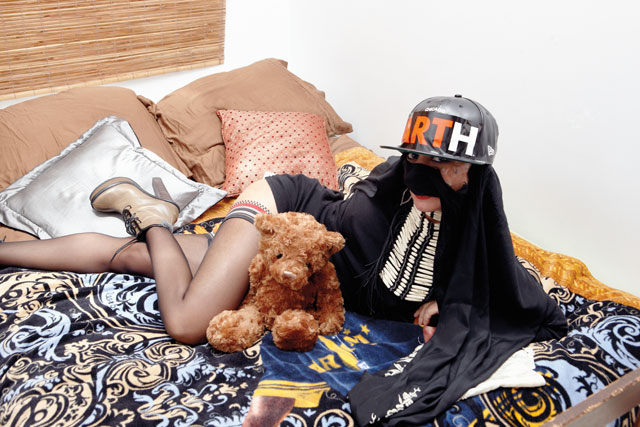 "Self-Portrait," 2012


Bougatsos is the singer of Gang Gang Dance. Her exhibit,
We are the Underdogs, Thank You Amerykah,
opens Nov. 8 at James Fuentes Gallery, New York.
Describe your art in three words.
Absurd, retarded, out there. 
Describe your music in three words.
Spiritual, playful, universal. 
Which came first, the art or the music?
The art. 
What is the relation between songwriting and making art for you?
I'm kinda that chick who has those yellow notepads everywhere -- by the bed, in the kitchen by the computer, in the art studio... Lately I've been writing lyrics while making visual art because I've been listening to music to get me in the zone.
How do you express yourself through art in ways that you can't through music? And vice versa?
When I am making art I go with the freedom of the moment and let it go. With my music, you know, a band has many members, so sometimes when I suggest something or make art for the band, it might not vibe with the others. So with recorded music, it's more of a statement or product. But when I am at practice or starting the recording process, I express myself very freely and there are no boundaries.
How do you make time for both? And do you make music at different times of the day than art?
I usually bust my ass making art as soon as I get home from tour and make a deadline for a show that's reasonable. It's pretty stressful, but it's fun. Making music, we usually start at 6 p.m. and go until 3 or 4 in the morning when we rehearse. I think I'm better at making music at night. Sometimes I literally can only sing after 6 p.m. But I'm usually the one that crashes by the fireplace by midnight. It's all about deadlines, I suppose.
What are you currently inspired by?
Thornton Dial, Antonio Lopez, my old friends the Bernadette Corporation, Daniel Turner, Yayoi Kusama, Rita Ackermann, Dorothea Tanning, space, nature, Miles Davis (Bitches Brew), Andy Bey, Alice Coltrane, Linda Sharrock, David Hammons, Rakim, Louis C.K...
What are you working on right now?
I'm working on deconstructing images of people or issues to make them appear undesirable or show a raw state. I am also writing lyrics and making some sculptures for my show.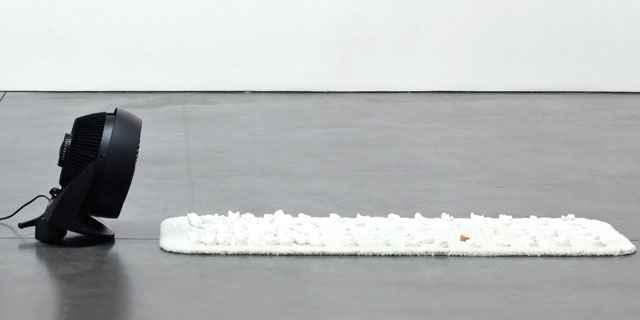 "Odd Man Out," 2012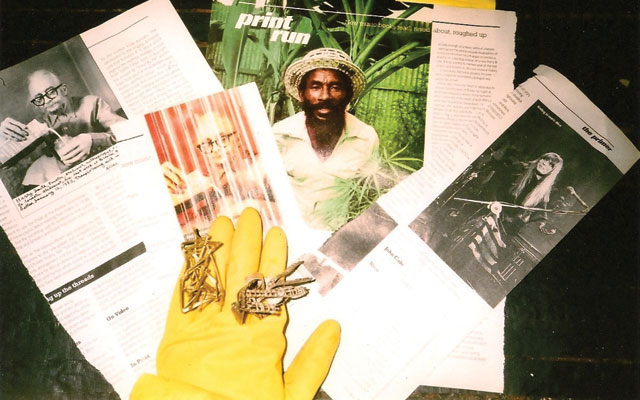 "Gang Gang Archives Series (Lee Scratch)," 2008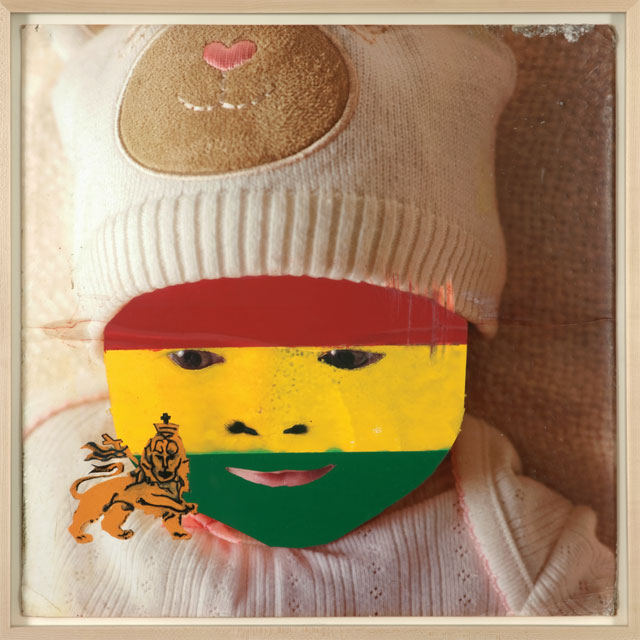 "Looking for Judah," 2012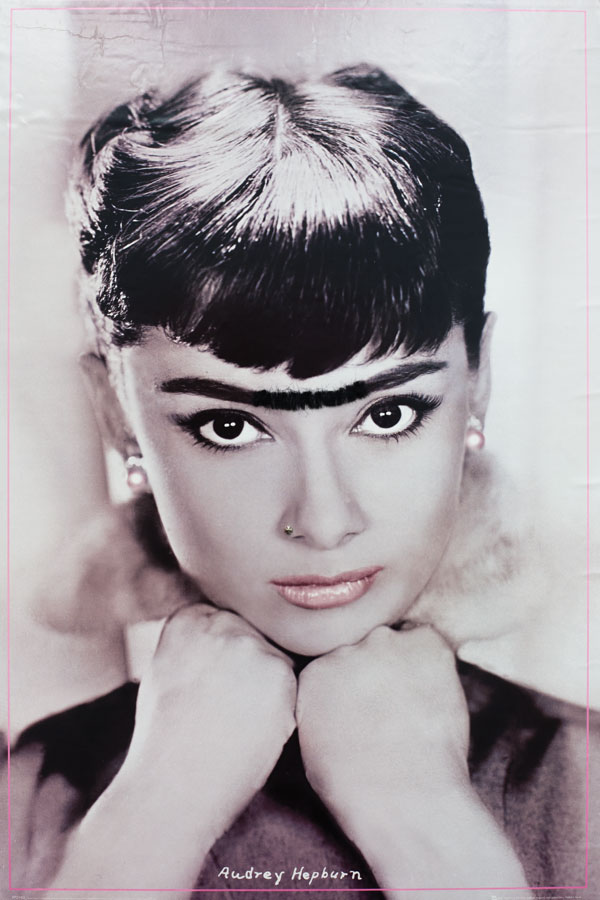 "Warzone," 2012