Listen to Rihanna, Kanye and Paul McCartney's New Track, "FourFiveSeconds"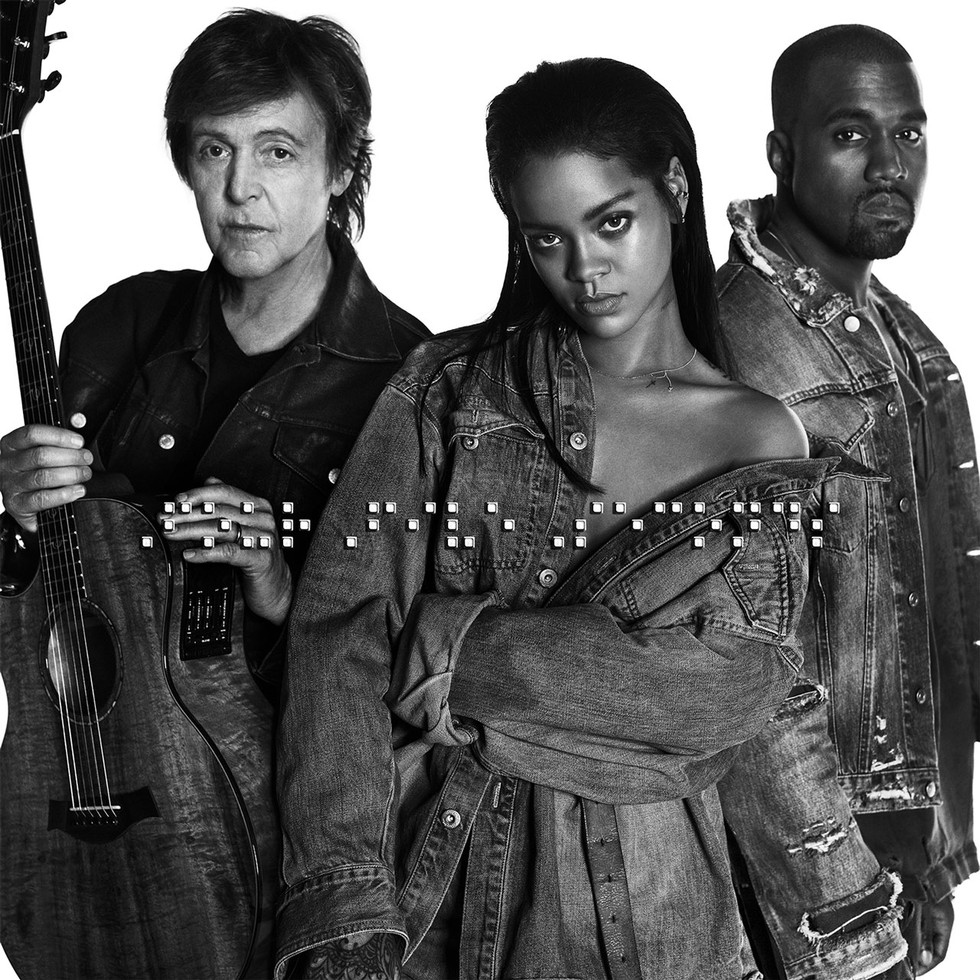 Following rumblings this week that Kanye's new single with Rihanna and Paul McCartney was very close to dropping, here it is, "FourFiveSeconds." You can stream it on
Rihanna's site
. The stripped-down acoustic track features several collaborators, including Ty Dolla $ign and the Dirty Projectors' Dave Longstreth and will either be included on Rihanna or Kanye's new albums. Seeing as Sir Paul and Kanye have already collaborated for a similarly softer-side-of-Yeezy single, "
Only One
," we'll go with the latter. #AllDay.