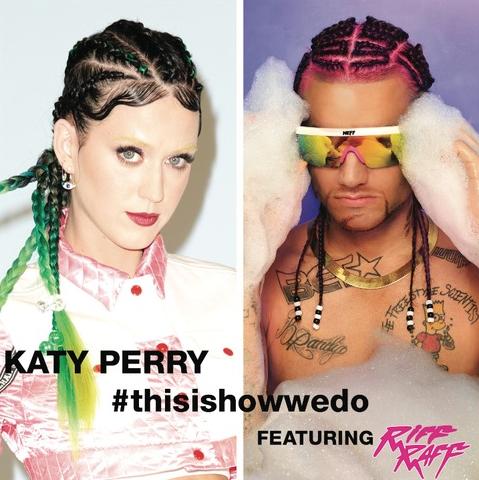 A few weeks after releasing her fizzy, pop art-referencing video for
"This Is How We Do,"
Katy Perry's released a remix of the song featuring a verse from our favorite artist that kinda fascinates us and kinda scares us a little: RiFF RAFF. Here,
JODY HiGHROLLER
raps about being "Ted Koppel in Versace boxers" and "Larry Flynt with the candy blimp" and, well, we can't argue with that. Give it a listen, below.
(And as for KP's lewk, which appears in the video and simultaneously seems to reference Riff-y, Tumblr and even
FKA Twigs
...no comment.)