The unfortunate situation surrounding Lindsay Lohan's former engagement to 23-year-old Russian heir (subjective term here) Egor Tarabasov just took a darker turn.
The fledgling actress appeared on a Russian TV's Channel One to discuss the tumultuous relationship, which ended after disturbing footage of Egor being physically violent with her in Mykonos, Greece, and a video of Lindsay yelling from a balcony in her London flat surfaced.
Lindsay says the reason she did the interview is because she's "scared of what Egor might do to me and to himself;" definitely not the $840,000 the channel reportedly paid her.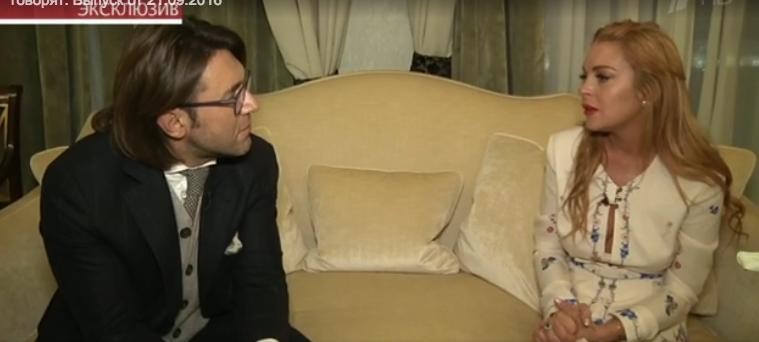 The London-based Lohan claimed Egor--who was originally reported to be a extremely wealthy--was actually a live-off-his-daddy scrub. So much so, in fact, that she had to pay for her own $240K engagement ring.that she had to pay for her own $240K engagement ring.

He does not have money. What could I do? We lived in my home. I paid for everything. His father paid for many things, but mainly I was paying.
The full chat, which goes on for nearly an hour, includes other unbelievably horrifying details, such as Egor threatening to pour "acid" on Lindsay's face.
She added, "I feel I was used. It is the first time in such a relationship when I was beaten, it is painful for me. I don't want it, I am not a victim, I am a strong person."
Watch the full interview below (Lindsay is dubbed over in Russian):