This weekend, while we continued our steady journey into the viscous, dripping nightmare of Post November 8th America, Lindsay Lohan was busy on an odyssey of her own: trolling Ariana Grande's Instagram.
You might think, "Wait, what?" and yes, you absolutely should.
Lohan darkened the corridors of some high-sugar Grande 'grams, including this one from the set of Hairspray! Live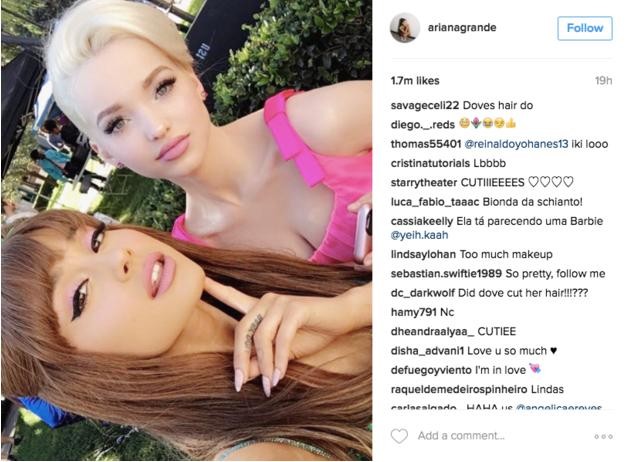 Oh.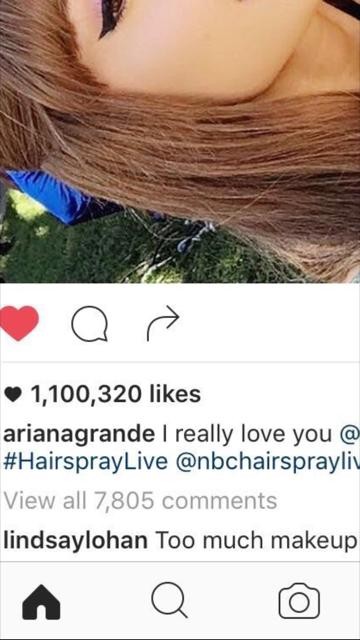 Damn.
She didn't stop there!
#Too. #Much. #Makeup.
I imagined Lindsay typing this in a dark room--the grey-blue light of her cell phone illuminating her face.
Where's that love and light you've been preaching recently, Linds?
Header photo via BFA