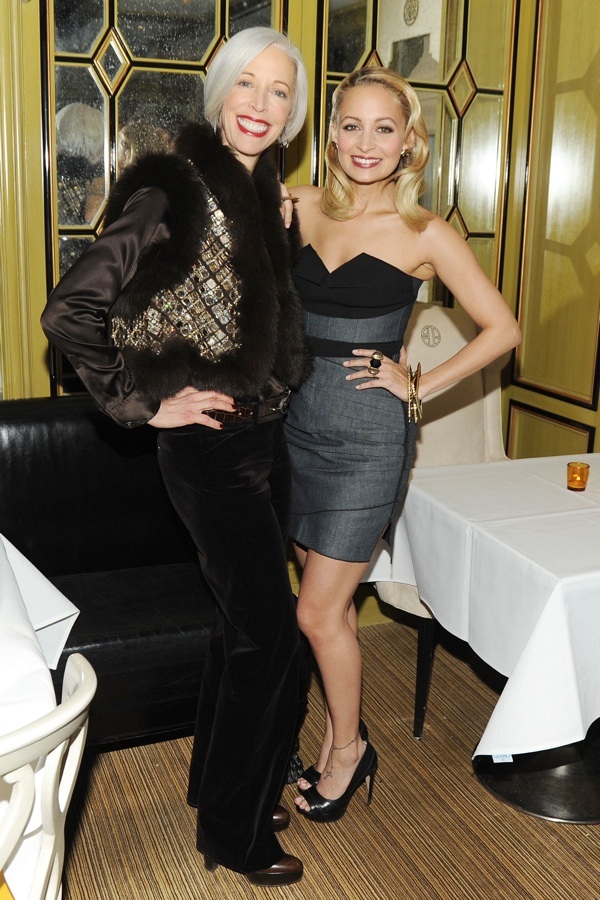 Leave it to
Linda Fargo
, with her killer red lipstick and the chicest silver bob in the business, to steal the show at
Nicole Richie
's Fashion Week kick-off party last night on the seventh floor of
Bergdorf Goodman
. (She also stole the show when
she got her testosterone on
for us...)  PAPERMAG chatted with the exuberant Fargo, Bergdorf's SVP of the fashion office and store presentation. While DJ Cassie Coane awesomely blasted Big Pun's "I'm Not a Player," Fargo told us how she survives Fashion Week.
Do you have any vital, can't-live-without Fashion Week items?
The Crackberry. Let's see. I have so many things I need, it's hard to prioritize. First of all, you need a good attitude. Yeah, that's probably about the most important. You gotta wanna be there, you gotta wanna make the most out of it, you gotta be on the look out, you gotta keep hitting the refresh button. If it were springtime, I might say you need a really great outfit. But at this time, you need a really great coat. And a cool hat.
I'm in love with your vest.
Isn't it great? This was one of those outfits where you have to go, "Okay. Here's my day. Running around town -- gotta be warm. Going to a cocktail party on the Upper East Side after work -- gotta look chic and a little glam. Gotta go to Nicole Richie's party and stop in there -- put on the lipstick." You've gotta have a little strategy. A little fashion strategy.
So there's a lot of thought that goes into the insanity that is NYFW.
You've gotta think ahead. There are days when you never get home. My one little baby secret weapon is perfect red lipstick. Because that can all of a sudden change everything. And a tooth brush.