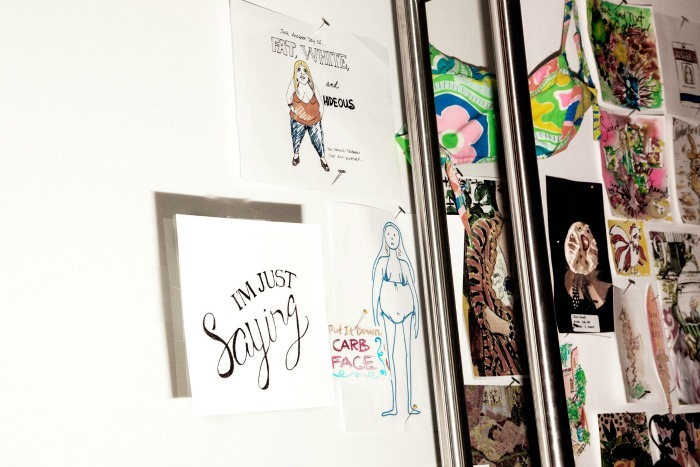 Earlier this morning,
The Cut
posted a slideshow
of photos from their tour of the Lilly Pulitzer offices -- you know, the people who have
already gotten ample flack
for the ideas of class and privilege their candy-colored resortwear capitalizes upon. But now you can add another category of people Pulitzer apparently does not have time for, namely, fat people. 
As noted by The Cut, the above cartoons appear in an employee's cubicle, a little malicious thin-spo to remind you why exactly you're on a misery-inducing celery-only diet 'til July. Granted, this may be only the views of one Pulitzer employee, but it's the type of thing that might create a very uncomfortable office environment for anyone struggling with their body image.
Best case, these images, one of which says "you should probably just kill yourself," are anti-fat-shaming reminders about how hard women can be on their bodies -- though they definitely seem way too aggressive and, well, un-funny to be well-plotted satire.