LINKS:

Looks like Lena Dunham won't be responding to Jezebel's controversial $10,000 bounty offered for untouched photos from her Vogue cover shoot. She tweeted the above last night. [@LenaDunham]


Slate offers a defense of Jezebel's 10K reward. "While Wintour and co. don't need to show their cover girl braless in sweats at the diner, they also could have taken a cue from her words and work."


There's a new dog training service in Park Slope that uses the principals of Zen Buddhism. [DNAInfo]


What are the most photographed places on
earth? Of course there's a map for that.
Zoom in and explore what's fueling all those Instagram accounts.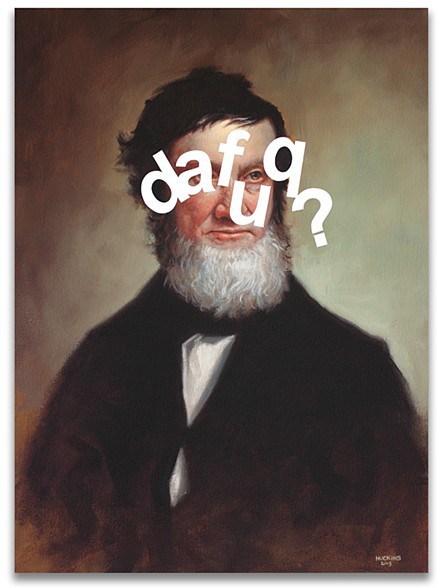 Artist Shawn Hawkins' The American __tier series combine classic American imagery with internet slang and it's glorious. [Flavorwire]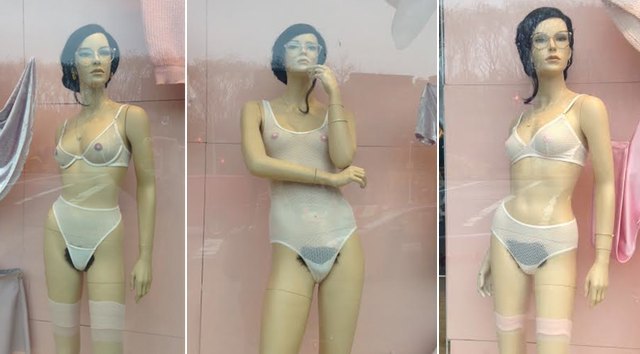 The mannequins in the window on the Houston Street American Apparel are now sporting full bushes. [Gothamist]


Funny! A new study by the University of Oxford says comedians have high levels of "psychotic personality traits." [Gawker]


Another humongous concert venue (might) be coming to Williamsburg. The New York Daily News claims that Bowery Presents has a 2,000 capacity spot is in the works over on Frost Street in a factory building that is currently a steel fabricator. They've already applied for a liquor license.


Watch buzzy UK band London Grammar cover Chris Isaak's 1989 hit "Wicked Game"at Baby's All Right in Brooklyn. Hot Damn. [via According 2G]

TIPS FOR THE WEEKEND: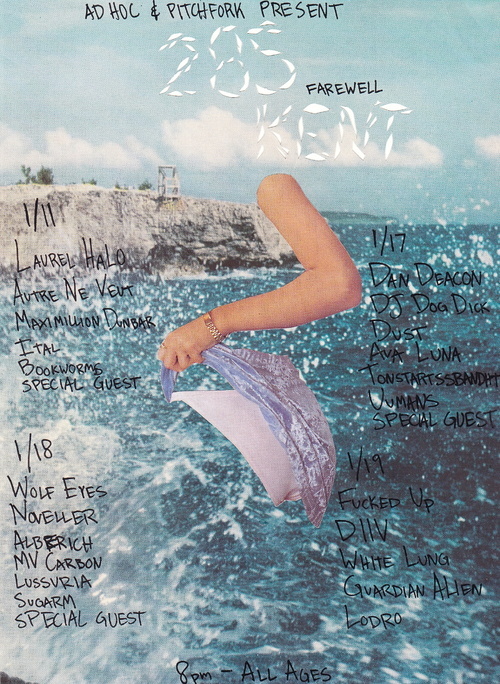 This weekend marks the final shows at DIY venue 285 Kent and they've got a doozy of a send-off lineup planned, with sets from Fucked Up, White Lung, Wolf Eyes, DJ Dog Dick, Dan Deacon and mooooore. $15.
Disclosure, Princes of Electronic Music's "
middle ground
" perform Saturday
at Terminal 5
.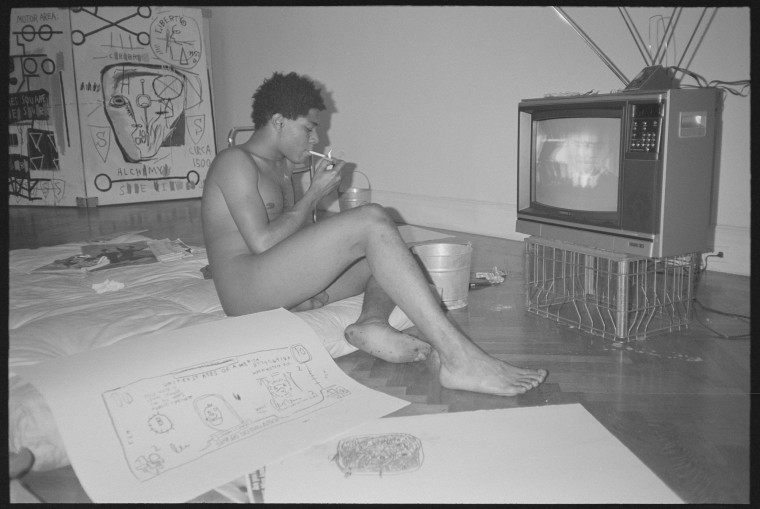 Paige Powell's "John Basquiat Reclining Nude" is now open
at Suzanne Geiss
through February 22nd.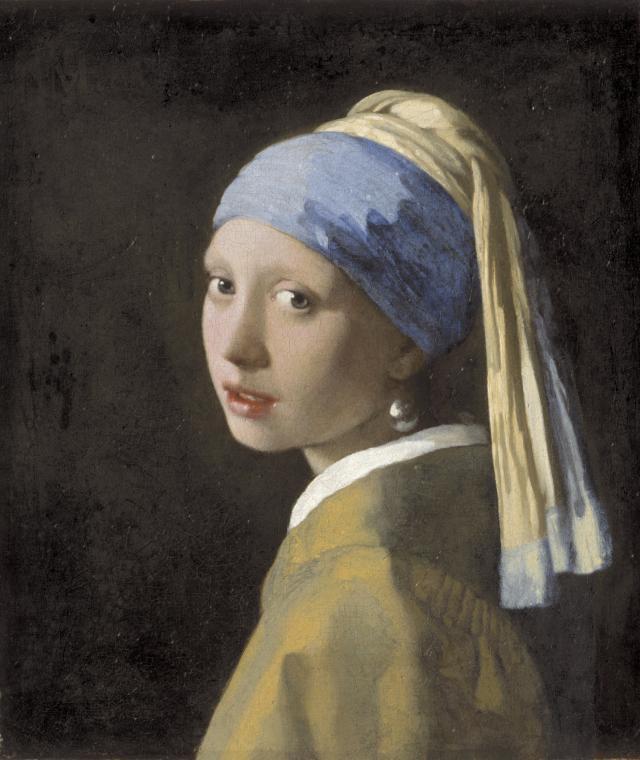 It's the last weekend to see Vermeer's "Girl with a Pearl Earring" at
the Frick
.
Jay-Z brings his Magna Carter World Tour to Nassau Coliseum Sunday. [Tickets
here
]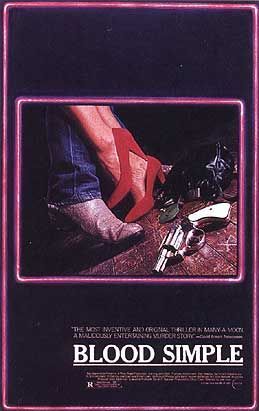 Thought
Inside Llewyn Davis
was dark? The Coen brother's brutal thriller
Blood Simple
screens at midnight tonight and Saturday at Nitehawk.
Has David Bowie's music seemed real down in the dumps to you as of late? There's a "cheer up" party for him tomorrow night at Wiliamsburg's Viceroy, complete with cake, an Aladdin Sane face painting station and tunes from his peppier days. [
Brokelyn
]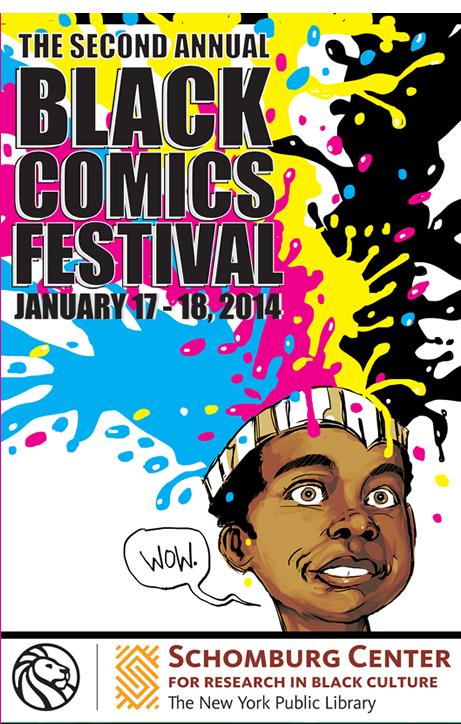 The two-day
Black Comic Book Festival
kicks off today at Harlem's Schomberg Center.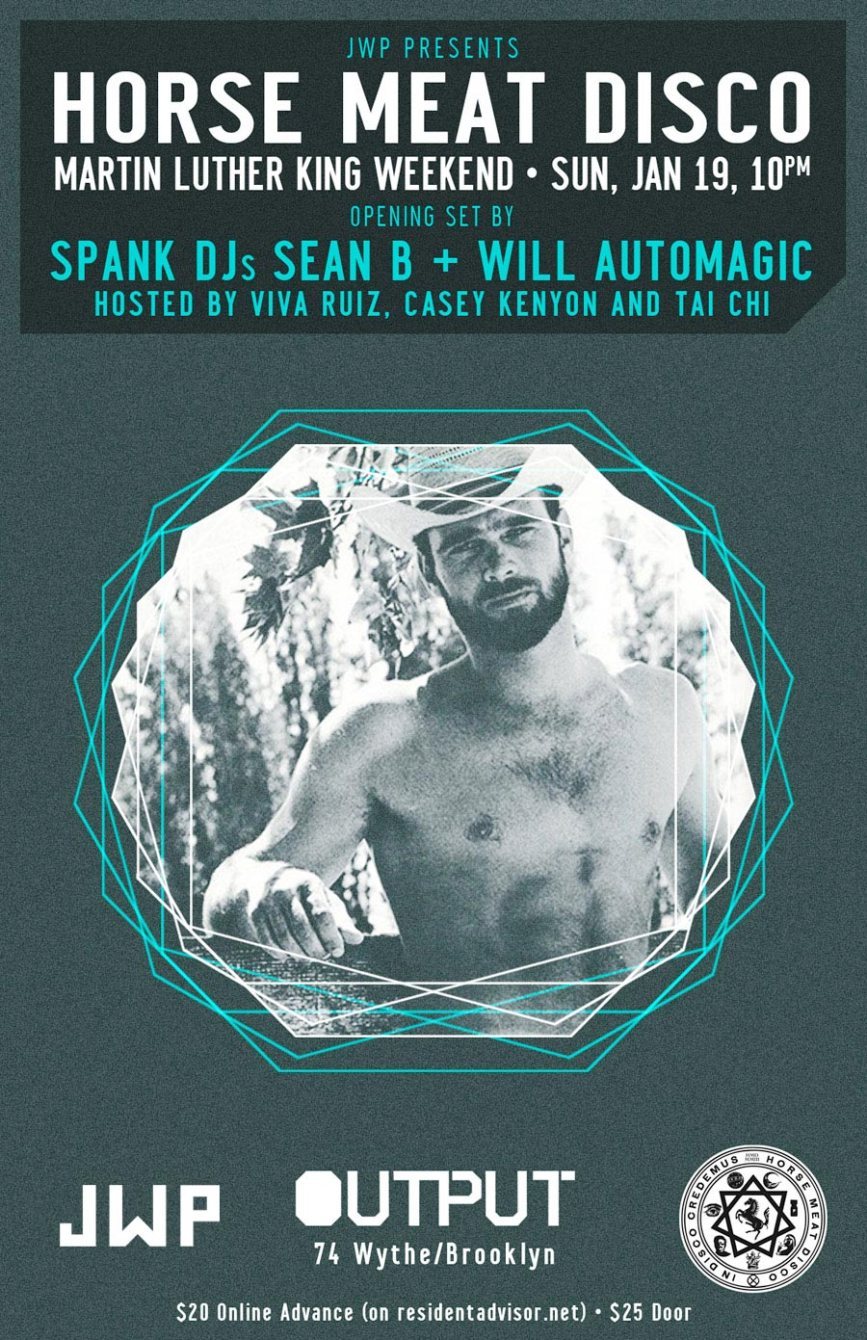 Normally we don't go out on Sunday night, but this Sunday's different since Monday is Martin Luther King Day. So we might just check out the
Body & Soul
party at Webster Hall, and
Nouveau York
at the Standard is always nice; or maybe we'll even subject ourselves to standing line for
Horsemeat Disco
at Output. [Via
Resident Advisor
]
FREE!
Janelle Monae
is playing a
free show
in Prospect Park, Brooklyn, on June 4. OK, it's a little soon to start think about summer, but we love Janelle and this announcement made our day.