Lena on the cover of Vogue! The cover of Vogue on Lena! Lena, Vogue, Lena! Today, the former Paper contributor tweeted a link to her upcoming Vogue cover story, shot by Annie Leibovitz. She looks awesome in all of the pics, despite the usual Leibovitzian Photoshop shenanigans going on in a few. We ranked them in descending order.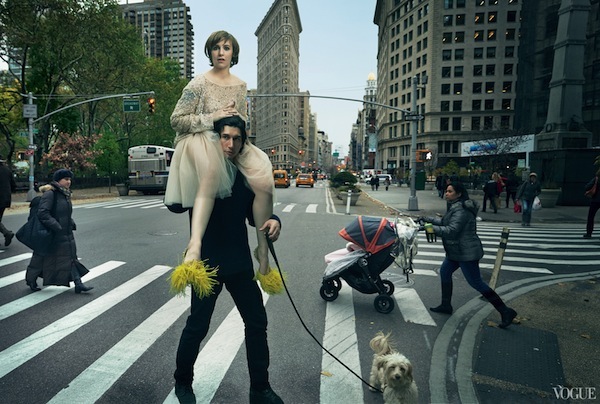 6. Is this real? Were they ACTUALLY shot together? Are they REALLY walking a dog? Is this the Matrix? The amount of Photoshopping here is unforgivable, even for VOGUE standards. Love the Rochas shoes, though!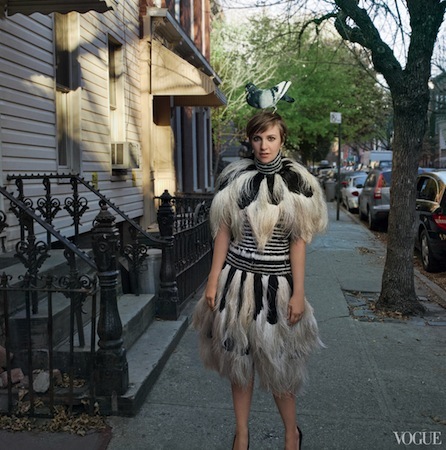 5. Lena looks THRILLED in this totally natural, totally Brooklyn, totally Alexander McQueen outfit. Very Greenpoint. VOGUE nailed it.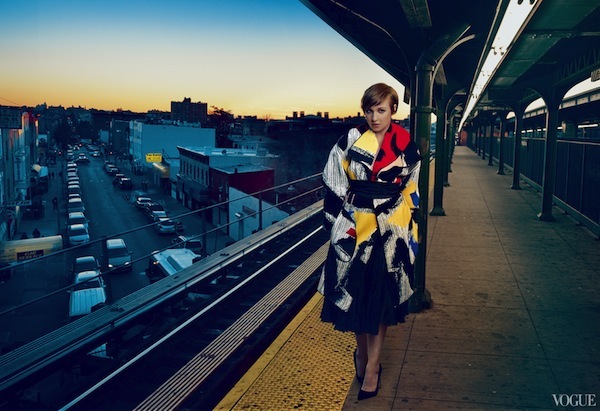 4. Oddly though, this painterly Celine coat seems fitting for a shoot on a Bushwick subway stop. Lena is the chicest subway graffiti we ever did see.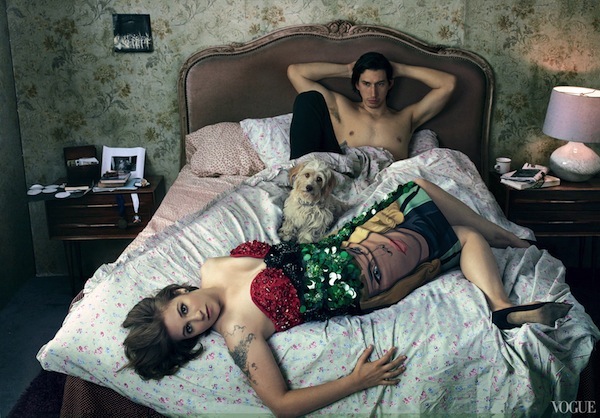 3. Even though Lena looks like she's seconds away from falling off the bed, she looks amazing in this Prada dress. And we have no problem with a shirtless Adam Driver, ever. And apparently,
neither does VOGUE
.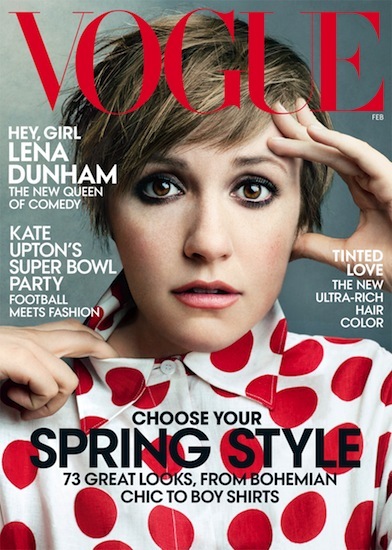 2. Love the oy-yoi-yoi-yoi collar-loosening Catskills comedian pose. Don't worry Lena! You're on the cover of VOGUE giving major Twiggy vibes in big lashes and Burberry.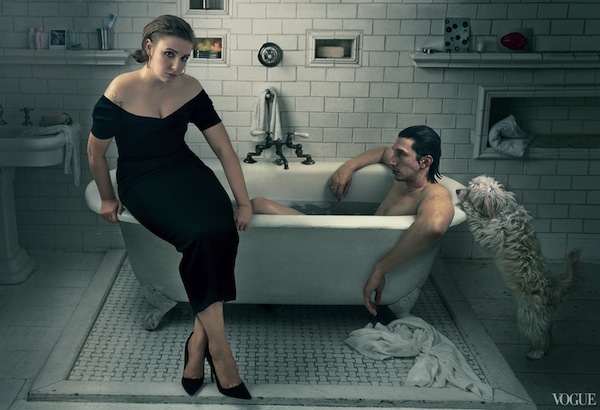 1. Dolce! Dolce! Dolce! She looks like a million damn dollars. Shout out to shirtless Adam Driver.