In a world of Victoria's Secret models and photoshop horrors, the process of finding underwear that fits, looks good, and won't give you body dysmorphia is tough. New Zealand lingerie brand Lonely is out to combat that, particularly with their Lonely Girls Project, which chronicles a diverse range of women wearing the brand's bras and underwear.
Now Lonely has enlisted a pair of pretty famous girls--from Girls, no less--to be part of Lonely Girls. Lena Dunham and Jemima Kirke posed in their Lonely skivvies in a New York apartment for photographers Zara Mirkin and Harry Were. The castmates do normal girls-in-undies activities, like chilling in a bathroom, and doing each other's make-up.
Designed by Helene Morris, Lonely lingerie is intended to encourage women toward "a sense of positive body image and freedom of expression." Sounds like it's right up the alley of Dunham, who's never been shy about showing her body and encouraging women to express themselves.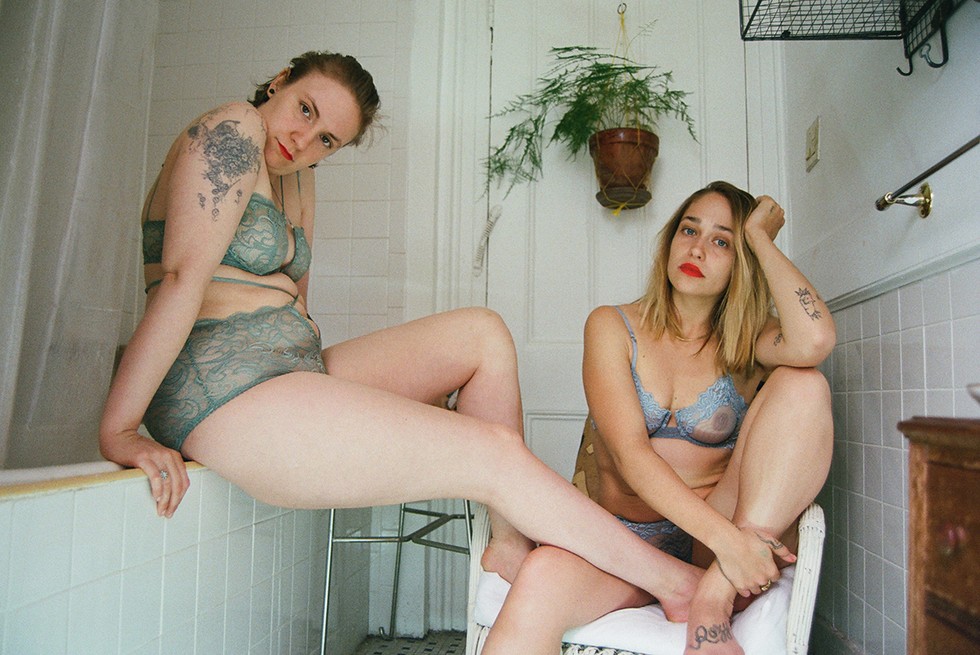 [h/t i-D]