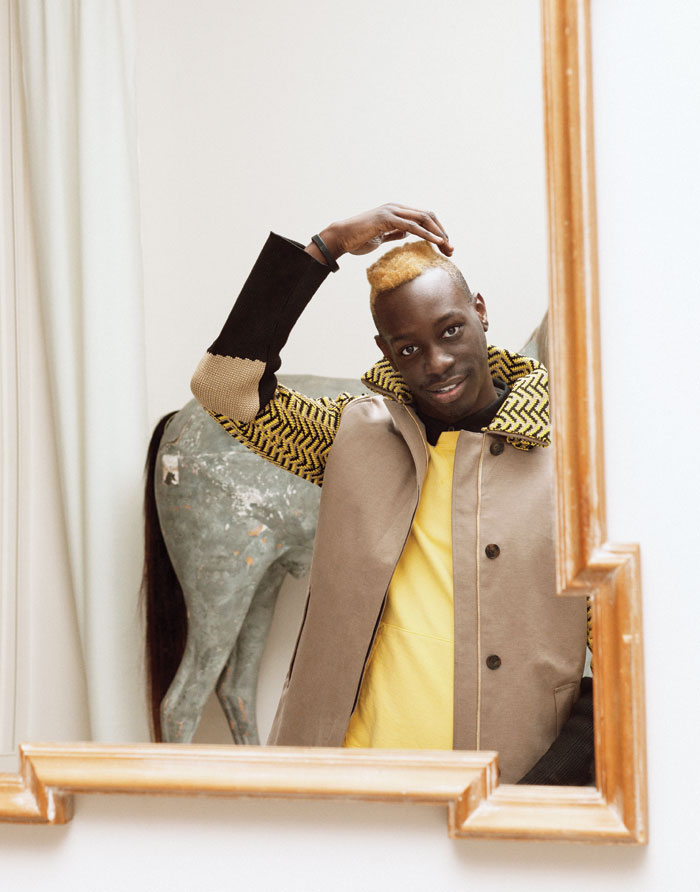 Le1F wears a jacket by Kenzo, sweater by H.W. Carter & Sons and shirt by Uniqlo.

In the music industry, the things that get you noticed one day often get you pigeonholed the next. Just ask New York rapper and producer Le1f, whose claustrophobic, genre-jamming mixtape
Dark York
had the Internet buzzing in 2012. In January, Le1f released his second mixtape,
Fly Zone
-- a more confident release but one that many unfairly regarded as niche-rap, thanks in part to its web-based trappings and the fact that Le1f is gay. "They call it 'gay rap' because they can't say it's just one thing," he explains. "There are a bunch of songs where I don't even rap about that, so how would you categorize those songs?"
Though he never quite clamors for your attention as a rapper -- his flow feels at times eyelid-heavy -- his beat selection remains eclectic and busy. There's an odd kinetic energy about him that's hard to define. Taking aesthetic cues from voguing-ball culture, anime and Tumblr, Le1f understands the importance of image. He gets most of his clothes for free from designer friends and it makes sense that some want to see him as a fashion plate. "I think because I have a background in dance, the designers are really interested in seeing me in their work. They know I'm consciously moving in it."
MEET THE REST OF OUR 2013 BEAUTIFUL PEOPLE