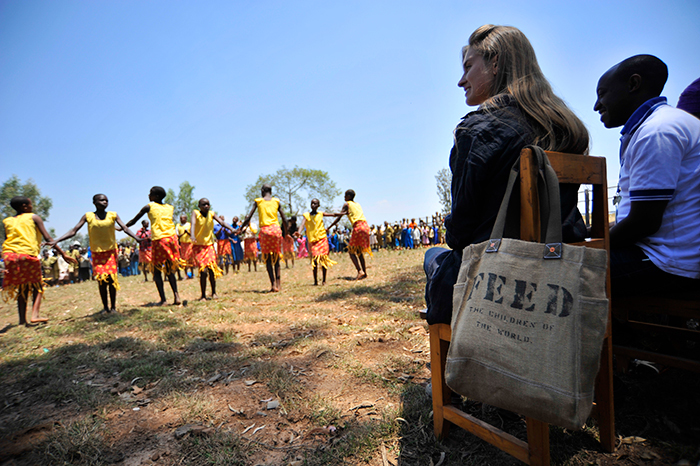 With her organization Feed, Lauren Bush Lauren helps to fight hunger through the sale of classic, Americana-inspired clothing and accessories, including their signature tote bag. Aside from designing, much of her work involves traveling to the world's poorest countries to meet and collaborate with local artisans and learn about hunger and its problems on the ground level. Fittingly, Feed's holiday collection features several travel essentials, like backpacks and laptop and tablet cases as well as accessories made by artisans in Kenya, Colombia and Guatemala. Having recently returned from a trip to Kenya and Rwanda, Lauren explains what it's like to travel for a good cause.
I'm infatuated with Africa. For all of the difficulties and hardships, it's such an inspiring continent. There's such a sense of entrepreneurialism there, and the landscape and wildlife are beautiful. I always get re-juiced when I visit.
In August, my FEED team and I went to Kenya, where we were working with different artisan groups. And then we went to Rwanda, where we were able to visit a lot of schools and different programs with the UN World Food Programme.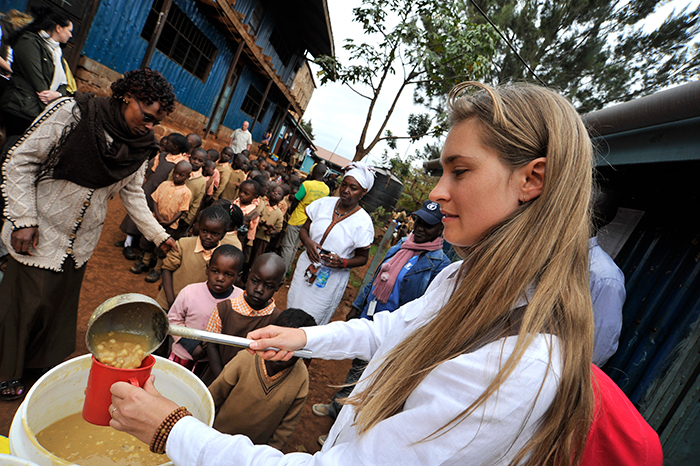 School Feeding is the main program FEED has supported through WFP since we started almost seven years ago, where kids are given a free, nutritious school lunch in 62 of the poorest countries in the world. It is sometimes the only meal they get a day. Obviously it's really important nutritionally for these kids, but it also encourages kids to attend and stay in school.
I've visited over a dozen countries for FEED. I've been to Kenya two or three times before, and this was my second trip to Rwanda. I've never been scared -- but my mom has been scared for me. I did go to Chad in 2005 when I was still in college. That was probably the scariest place I've been, just because it was kind of the most lawless, and a little like the Wild West. But I always travel with a partner organization, like the World Food Programme or UNICEF, and they do a good job with security and making sure the visit is safe. That often means going as incognito as possible. The UN vehicles are white so you are recognized as the UN, but I just blend in as another aid worker. I've never felt personally targeted at all.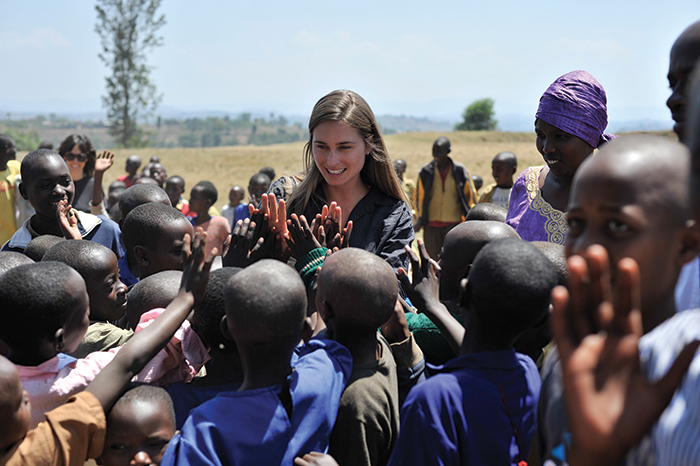 Generally you stay in a main city or a capital, and then from there it's lots of driving in more rural areas because most of the work is in the farm country outside the big city. This last time in Rwanda, we stayed in this lovely but very basic convent/hotel. But it varies. In Chad, it was more of a tent-type situation, because you are out among refugee camps.
What we think of when we think of Rwanda is the genocide that happened not so long ago, but I have to say Rwanda is almost a case study for how development can work. It's a very safe country. The government is doing a lot of strong development programs on their own and with NGOs and partners, and the country is seemingly working together. People's lives are actively being improved. Both times my team and I went to the genocide museum there, because I think it's important to pay tribute to their history and educate ourselves a bit more about what happened.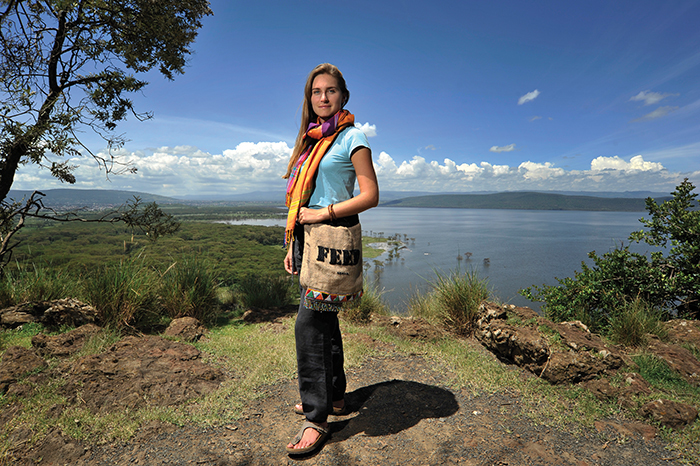 It was fun to stay in Rwanda this past year. There was a woman named Rose who's the director general of the Rwanda Environment Management Authority. She is a really wonderful woman; we had met briefly on my first visit five years ago, and I reached out to her to say I was coming again. We ended up having lunch, and I met some of her friends this time -- women who she works with. That's another really neat thing about Rwanda; there's so many women in government and in power. The women I met are in their 40s or 50s, and have lived through the genocide, and have now taken these amazing leadership roles in the Rwandan government and are actively making change. I feel like I have this sisterhood in Rwanda now. It's always nice to go to a country and know at least one person who can show you around and point you in the right direction.