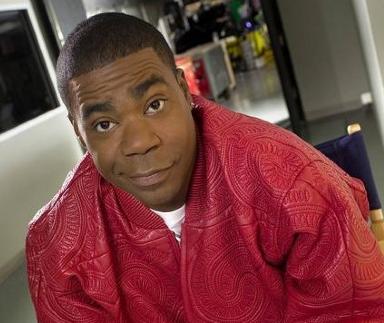 The New York Comedy Festival
kicks off today, and with 30 acts to choose from, PAPERMAG makes things easy for you with five assuredly funny shows that we guarantee will make your stomach hurt. 
Tonight: Stand Up for Heroes
NBC Nightly News
host
Brian Williams
hosts "Stand Up for Heroes
,"
a benefit for the Bob Woodruff Foundation -- which provides services that help war veterans reintegrate into society --  featuring stand up from
Stephen Colbert
,
Louis C.K.
,
Lisa Lampanelli
and a musical performance from some guy named
Bruce Springsteen
.
Town Hall, 123 W. 43rd St., (212) 840-2824. 8 p.m. $100-$500.
Thursday, 11/5: Mike Birbiglia

On his blog,"Mike Birbiglia's Secret Public Journal," Mike Birbiglia promises readers that any disappointment felt by attendees at his Town Hall show tonight, likely has "to do with factors in their own lives and not this great show I've assembled." There are also promises of a surprise musical performance by the comedian's favorite band. Check your life's factors at the door --  we think it'll be a worth while night.
Town Hall, 123 W. 43rd St., (212) 840-2824. 8 p.m. $30-$35.
Friday, 11/6: Tracy Morgan
Will his shirt stay on? Will someone get pregnant? How much time will his set devote to talking about anal sex? Anything goes tonight when Tracy Morgan performs "Tracy Morgan's Hard Knock Life" in the venerated halls of Carnegie Hall tonight, a show he recently promised via
Twitter
to go "raw dog on."
Carnegie Hall,
881 Seventh Ave.,
(212) 247-780
8. 8 p.m. $32.50-$59.50.
Saturday, 11/7
:
Patton Oswalt

If you haven't heard his hilarious take-down of the artery-clogging monstrosity the KFC Famous Bowl -- which he called "a failure pile in a sadness bowl" -- keep your fingers crossed that Patton Oswalt, whose recent performance as a Giants-obsessed football fanattic in
Big Fan
has  been winning him tons of praise, does his routine tonight at Town Hall.
Town Hall, 123 W. 43rd St., (212) 840-2824. 8 p.m. $35. 
Sunday: 11/7: Andy Samberg
And Friends
He's on a boat, loving your mother, wishing the ground a happy birthday, giving his girlfriend questionable boxed gifts, and yet, somehow,
Andy Samberg has found the time to work in a stand-up set tonight at Town Hall. Hopefully "friends" include his digital-short co-creators
Jorma Taccone
and
Akiva Schaffer
, and, dare we say
Justin Timberlake
?
Town Hall, 123 W. 43rd St., (212) 840-2824. 8 p.m. $50-$60.