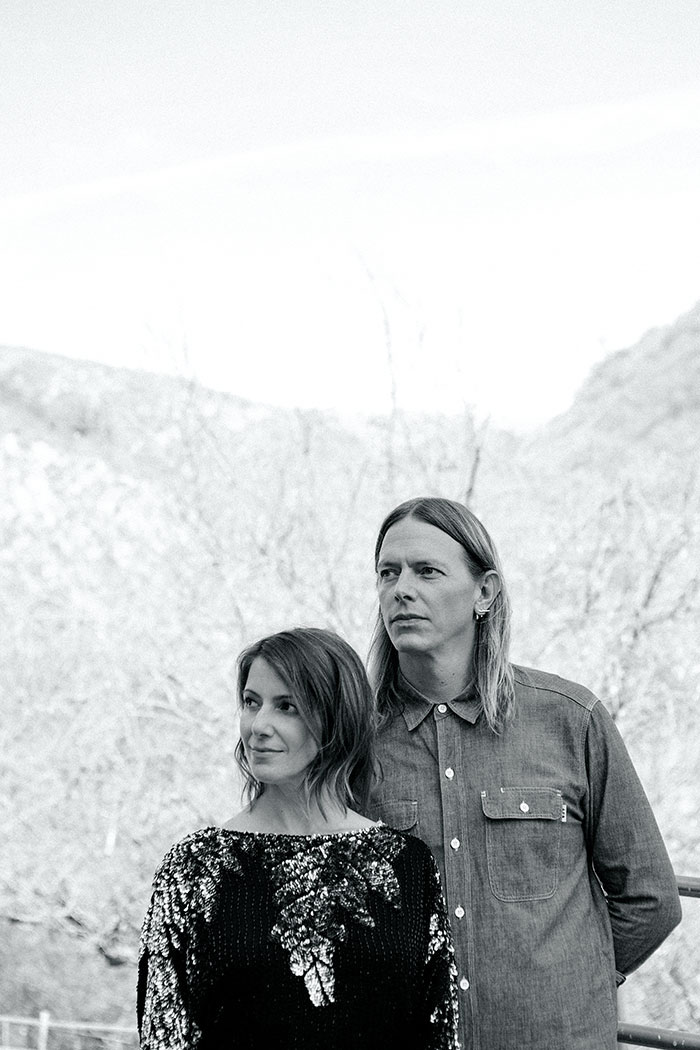 Clare wears a vintage Oleg Cassini top and skirt by Manuel. James wears a shirt by Carhartt. 
How you know them: 
Crespo has been playfully fusing the art and food worlds with her cooking series YummyFun, and Chinlund has been the production designer on films such as Requiem for a Dream and The Avengers.
Why they made the list: 
Crespo, whose new project Hurray Today turns celebrations into an artform, and Chinlund, whose next film Dawn of the Planet of the Apes is out this July, are the ideal (and rare) L.A. creative power couple. 
On inspirations... 
CC: "Willy Wonka fits into both the art world and the food world. I've seen that movie so many times, and I've dressed like him." JC: "I love independent films, but lately I've been working on monstrous movies. I love strong visual films like Barton Fink, and I'm also blown away by bigger films like Blade Runner. It's amazing what you can do when you have a big toolbox."
On how they fell in love... 
JC: "We were close for about 10 years but it was entirely platonic. We connected romantically for the first time at Mars Bar on the Lower East Side. The spell was lifted." 
Hair by Ashley Streicher at The Magnet Agency using Oribe / Makeup by Ashleigh Louer at The Magnet Agency using NARS / Photographer's Assistant: Daniel Kincaid / Stylist's Assistant: Lauren Silvestri / interior shots taken At Pour Vous.